Sony Turned Down The Rights To Black Panther, Iron Man, Thor And More Marvel Characters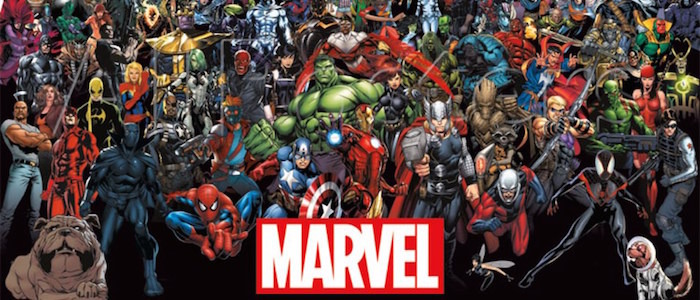 We may receive a commission on purchases made from links.
From the "We've made a huge mistake" department comes word that Sony came very close to owning the Marvel characters of the MCU for a rock-bottom price, only to turn the deal down. Back when Marvel was first starting to branch out into movies, they offered Sony an opportunity to snap up the rights to Iron Man, Thor, Ant-Man, Black Panther and more for $25 million.
Sony's reply? "Thanks, but no thanks." Whoops.
The Sony Marvel Deal That Never Was
Oh, what could've been. Disney and Marvel Studios have broke the bank and changed cinematic history forever with the Marvel Cinematic Universe, but at one point, Sony had the chance to do the same thing. Then they blew it. A new story in the Wall Street Journal, excerpted from Ben Fritz's new book The Big Picture: The Fight for the Future of Movies, reveals that in 1998, Sony sent an offer to Marvel to acquire the theatrical rights to Spider-Man. At the time, Marvel Entertainment was recovering from bankruptcy and just branching out into the film world.
When Sony's Spider-Man offer came in, Marvel's new chief, Ike Perlmutter, offered up an even sweeter deal. Sony could have the rights to virtually every Marvel character, including Iron Man, Thor, Ant-Man, and Black Panther, for a cool $25 million.
Sony Pictures executive Yair Landau was unimpressed with the deal. At the time, most Marvel characters were obscure to general audiences, so Landau offered this response per the WSJ: "Nobody gives a s*** about any of the other Marvel characters. Go back and do a deal for only Spider-Man."
The rest, of course, is history. Sony held on to Spider-Man, and Marvel went their own way, eventually forging an alliance with Disney to create the Marvel Cinematic Universe. Marvel's 17 releases over the past 10 years have grossed $13.5 billion, and Sony could've (potentially) had it all for a fraction of the price. Of course, there are a lot of moving parts here, and there's no guarantee that Sony would've created the same successful MCU as Disney and Marvel Studios did. Still, I'm sure Sony is collectively kicking themselves right about now, especially with Black Panther poised to be another box office smash.
Toys!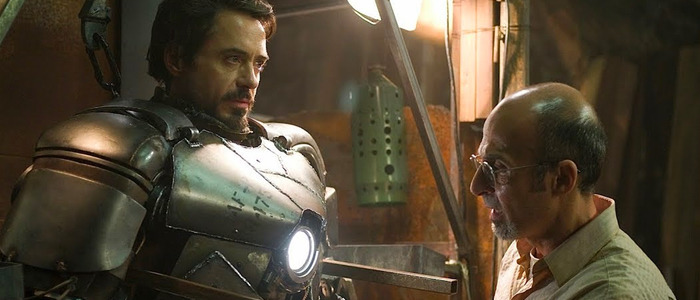 The Marvel Cinematic Universe launched itself with Iron Man in 2008. If you've ever wondered why they decided to start with Iron Man first, the WSJ story has the answer: toys! Here's how the WSJ describes the Iron Man movie origin:
"To choose what movie to make first, the company put together a list of characters to which it hadn't licensed away the rights—a seemingly B-list crew that included Captain America, Thor and the Hulk—and assembled a focus group of kids. The question wasn't who would the kids want to watch on the big screen, but which action figure would they want to play with? The answer was Iron Man."
This isn't exactly shocking news. I'm sure most people could've guessed that the origins of most superhero movies lie in toys and merchandise tie-in sales, but here is further confirmation. The story goes on to say that before Marvel settled on Robert Downey Jr. to play the part of Tony Stark/Iron Man, actors like Colin Farrell and Patrick Dempsey were considered.
Tom Cruise was another actor once considered for the part. In 2004, Marvel Studios big cheese Kevin Feige confirmed there had been talks with Cruise to take on the role. Of course, it never came to be.
"Get Me Pictures of Spider-Man!"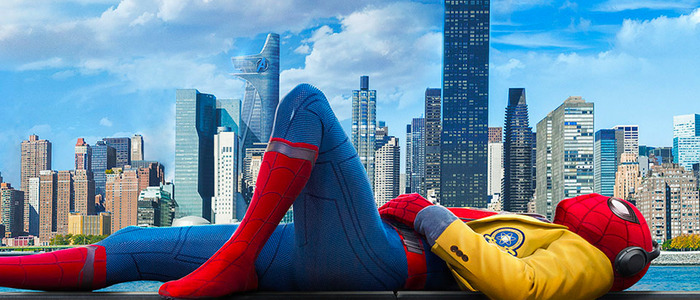 Everything comes full circle. Sony may have passed on virtually every Marvel character to hold on to Spider-Man, but Marvel Studios eventually struck a deal with Sony to bring the character into the MCU. Sony had previous success with the Sam Raimi Spider-Man films, and their rebooted franchise was off to a good (box office) start with 2012's The Amazing Spider-Man. But The Amazing Spider-Man 2 was a dud.
Like a shark sensing blood in the water, Marvel attacked, offering Sony an offer they ultimately couldn't refuse. Kevin Feige met with Sony movie chief Amy Pascal in 2014 and pitched the idea of Marvel producing the next Spider-Man film. As the WSJ puts it, "Ms. Pascal was so offended that she threw her sandwich at him and told him, only half-jokingly, to 'get the fuck out.'"
But Sony eventually came around, and the result was Spider-Man: Homecoming, which became the highest-grossing Sony film since 2004. The lesson of this story is clear. If someone offers you rights to a string of second-tier comic book characters for $25 million, you should probably say yes.