'Lego Movie' Spin-Off 'The Billion Brick Race' Needs A New Director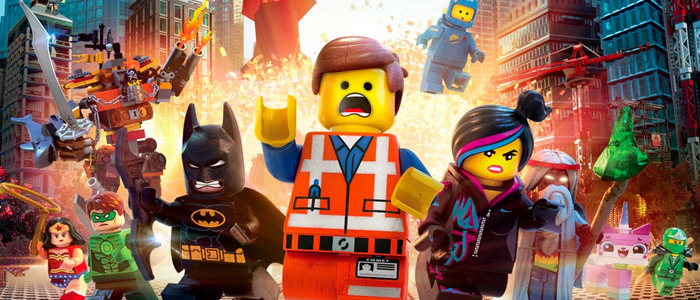 The latest Lego Movie spin-off has lost one of its key pieces: the director. Jorge R. Gutierrez was set to helm The Billion Brick Race, but has departed the project. Now, Lego and Warner Bros. will need a new master builder for their latest Lego title..
Most folks didn't expect the original Lego Movie to be anything more than a cheap excuse to peddle Lego products. But the film was a surprise hit and garnered good reviews to boot. For Warner Bros., the next step was clear: more and more Lego movies needed to be made. Since then, we've had The Lego Ninjago Movie and The Lego Batman Movie. And then there's The Billion Brick Race, an upcoming Lego movie set to open in 2019 alongside The Lego Movie Sequel.
The Book of Life helmer Jorge R. Gutierrez had signed on to direct The Billion Brick Race last August, but now Gutierrez has left the project. The director took to Facebook to announce his departure (via Flickering Myth):
"I would like to publicly and from the bottom of my heart thank everyone I worked with at Briksburg, LEGO  and WAG. These last 9 months were a rollercoaster of thrills to say the least. I met so many amazing new people and learned a ton from all these incredible artists, directors, writers, editors, producers and execs. I leave a better filmmaker and it's because of you all. May our paths cross again. Gracias mis amigos. And as I toasted on my first day there, 'May we slip n slide on the blood of our enemies!!!'"
This isn't the first time The Billion Brick Race has dealt with a loss.  Jason Segel and Drew Pearce were originally hired in 2015 to tackle the film, with Segel and Pearce co-writing and Pearce directing. Segel and Pearce eventually left, after which Gutierrez came in to take over. Now Warner Bros. will have to find a new filmmaker to take over for Guiterrez. It's worth noting that Warner Bros. has yet to issue a statement regarding Guiterrez's departure. The Lego Ninjago Movie was not the smash-hit Warner Bros. had been hoping for, which makes us wonder: is Warners getting cold feet about even more Lego movies?
Interestingly enough, there are no real details regarding The Billion Brick Race. We don't even know what the story is about. All we have to go on is that title, which suggests some sort of racing-themed film, perhaps like Cannonball Run or maybe Days of Thunder. But with Legos. Warners has Billion Brick Race set to open in 2019, but it wouldn't be surprising to learn they decided to push the film back a bit now. The Lego Movie Sequel, meanwhile, is set to open on February 8, 2019.