Dev Patel To Star In 'David Copperfield' Movie From 'Veep' Creator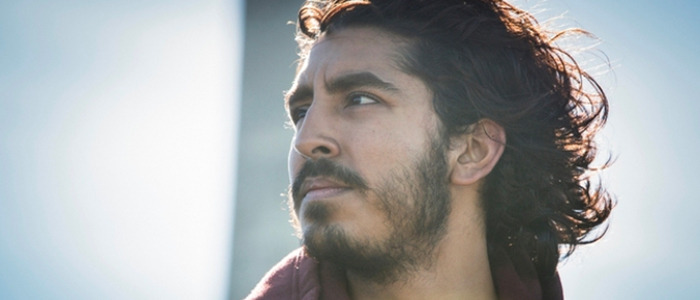 Armando Iannucci already has his Death of Stalin follow-up planned. The Veep creator will next helm a David Copperfield movie movie that updates the classic Charles Dickens novel in present day. And now Iannucci has his leading man: Dev Patel.The Death of Stalin is one of the funniest movies of the last few years, and it's just the latest pitch-perfect, pitch-black comedy from Armando Iannucci. Iannucci, who helmed the hilarious In the Loop and created the hit HBO series Veep, already has his next project lined up: a modern-day retelling of Charles Dickens' David Copperfield titled The Personal History of David Copperfield. Variety now reports that the new Copperfield has found its star: Dev Patel. Patel was last seen in Lion, and has appeared in films like Slumdog Millionaire and Film Twitter favorite Chappie.
The title for Iannucci's updated Copperfield likely comes from the full, wordy title of Dickens' book: The Personal History, Adventures, Experience and Observation of David Copperfield the Younger of Blunderstone Rookery (Which He Never Meant to Publish on Any Account). It was Dickens' eighth novel, and was regarded by the author as the favorite of his books. Here's the synopsis of the novel, from the Penguin Classic edition:
David Copperfield is the novel Dickens regarded as his 'favourite child' and is considered his most autobiographical. As David recounts his experience from childhood to the discovery of his vocation as a successful novelist, Dickens draws openly and revealingly on his own life. Among the gloriously vivid cast of characters are David's tyrannical stepfather, Mr Murdstone; his brilliant, but ultimately unworthy, school-friend Steerforth; his formidable aunt, Betsey Trotwood; the eternally humble, yet treacherous Uriah Heep; frivolous, enchanting Dora; and the magnificently impecunious Micawber, one of literature's great comic creations.
Iannucci wrote the script for The Personal History of David Copperfield with Simon Blackwell. Blackwell and Iannucci have previously worked together on Veep, In the Loop, and The Thick of It. This new take on Copperfield was first announced back in 2015. At that time, Christine Langan, head of BBC Films, said:
"It's an amazing story and Armando Iannucci is hugely passionate about it. He has a very fresh way of tackling it. He is a Dickens aficionado, so he wants it to be very authentic but it will have his own sensitivity."
When asked about the project last year, Iannucci said:
"I'm going to be very true to the spirit of the book and use as much of Dickens' dialogue as possible, but I want it to feel very contemporary."