Disaster Movie Guru Roland Emmerich To Helm Historical Epic 'Maya Lord'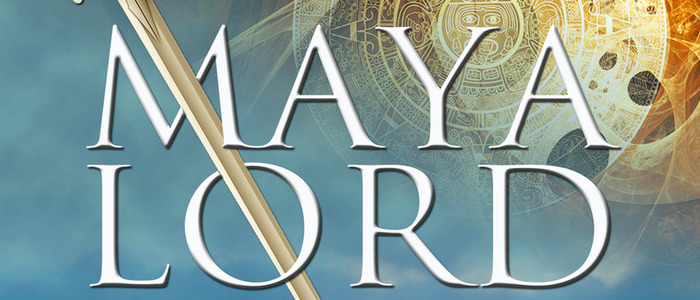 Roland Emmerich, the master of blowing shit up, is tackling a historical epic. Emmerich will helm Maya Lord, a project being compared to Dances With Wolves, Braveheart and The Patriot. So long, exploding buildings. Hello, period costumes!
While primarily known for directing big disaster movies like Independence Day, 2012, and The Day After Tomorrow, Roland Emmerich does occasionally try new things. Case in point: Emmerich will helm Maya Lord, a new historical epic being described as "in the vein of" Dances With Wolves, Braveheart and the Emmerich-directed The Patriot. Centropolis Entertainment and Voltage Pictures will produce the film. Here's a quick synopsis:
Maya Lord is a timely tale of oppression and survival. Guerrero, a solider, and Aguilar a priest survive a violent shipwreck in the Yucatan Peninsula only to be captured by a fierce Mayan tribe. With no hope for escape, the brilliant and pragmatic adventurer Gonzalo Guerrero chooses to adopt the Mayan culture as his own, while the uncompromising Father Aguilar holds fast to his Christian faith. The arrival of the conquistadors in 1519 tests the will of both men as they take different warring paths.
Maya Lord is adapted from the novel of the same name by John Coe Robbins. The script for the film comes courtesy of The Zookeeper's Wife writer Angela Workman. Says Emmerich: "I have been passionate about bringing this incredible true story of famed adventurer Gonzalo Guerrero to audiences for a long time, so I am delighted to be joining forces with Nic Chartier and the team at Voltage to bring this rich and powerful film to life."
Voltage Picture's Nicolas Chartier added, "Roland Emmerich is one of the biggest directors in the world. His movies take the audience on an emotional ride for a never-been-seen adventure every single time. We love his vision and passion for Maya Lord. This will be the perfect film for buyers who want event movies that can compete with studios releases in their countries."
Emmerich has dabbled in historical epics before. The previously-mentioned The Patriot took the filmmaker away from disaster pics to tell a (extremely fictionalized) story of the American Revolution. In 2011, he helmed Anonymous, a film that plays into the highly-contested theory that William Shakespeare didn't actually write the plays attributed to him. Neither of these films are what you'd call high-art, and at times they border on being preposterous. Yet they're also weirdly entertaining, so go figure.
In other words, I don't think Maya Lord will win any awards, but it'll probably be very watchable.