'Solo' Toys Give Us Another Look At The New 'Star Wars' Story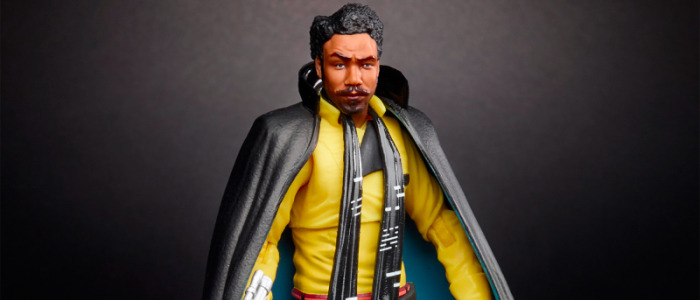 Solo: A Star Wars Story is no longer holding anything back. The marketing blitz is in full effect for the new Star Wars film, and some new toys give us yet another look at the characters. Below, check out new toys, including Han, Qi'ra, an Imperial Range Trooper, and your new boyfriend Lando.
Plus: get a look at the gigantic Lego Kessel Run Millennium Falcon set.
It's amusing to think that, just a few weeks ago, information and marketing material related to Solo: A Star Wars Story was nowhere to be seen. Now, we're in Solo promotion overload, as Disney and Lucasfilm continue to release a steady stream of information about their fast-approaching Star Wars spin-off. Just today, we saw an update on the Millennium Falcon's new (well, technically, old) look, which included information gleaned from the Solo Hasbro toy line.
Now, io9 has even more Solo toys from Hasbro. They provide us with clear looks at some of the film's characters (in toy form, at least). These six-inch figures will be available this spring, before the new film opens.
Han Solo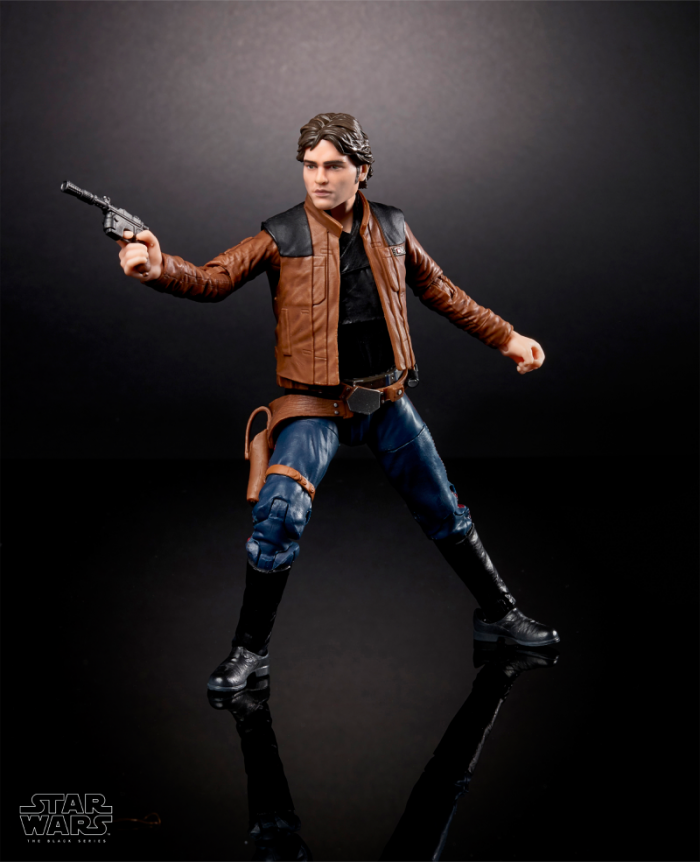 Here's Han. This doesn't look much like Alden Ehrenreich, but it's close enough, I suppose. He's got his blaster, he's got his holster, he's wearing the latest jeans from GAP. What more do you need?
Qi'ra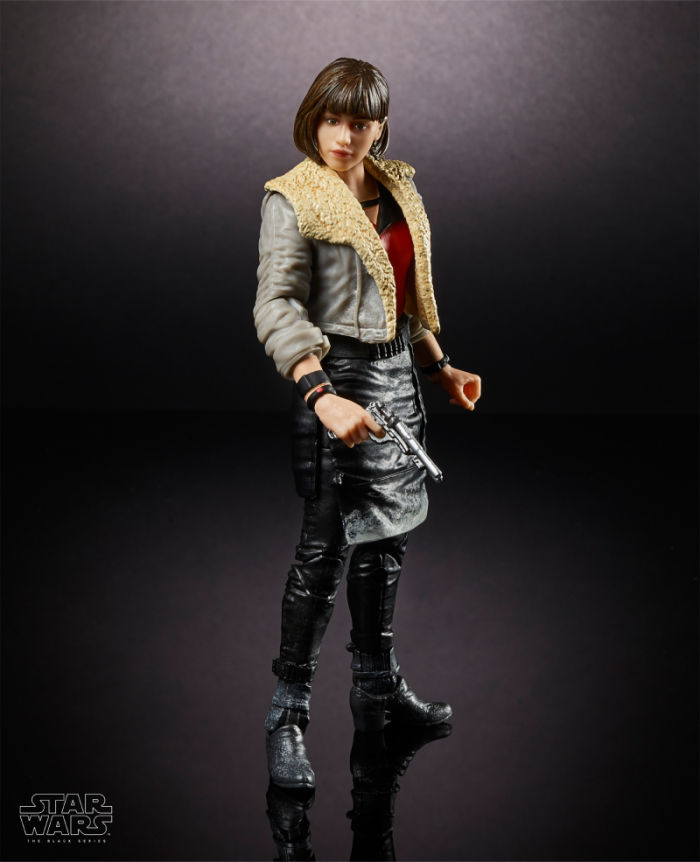 Here we have Emilia Clarke's character, Qi'ra. She looks very modern here. I mean modern as in the current 21st century. But hey, that is a really cool haircut!
Imperial Range Trooper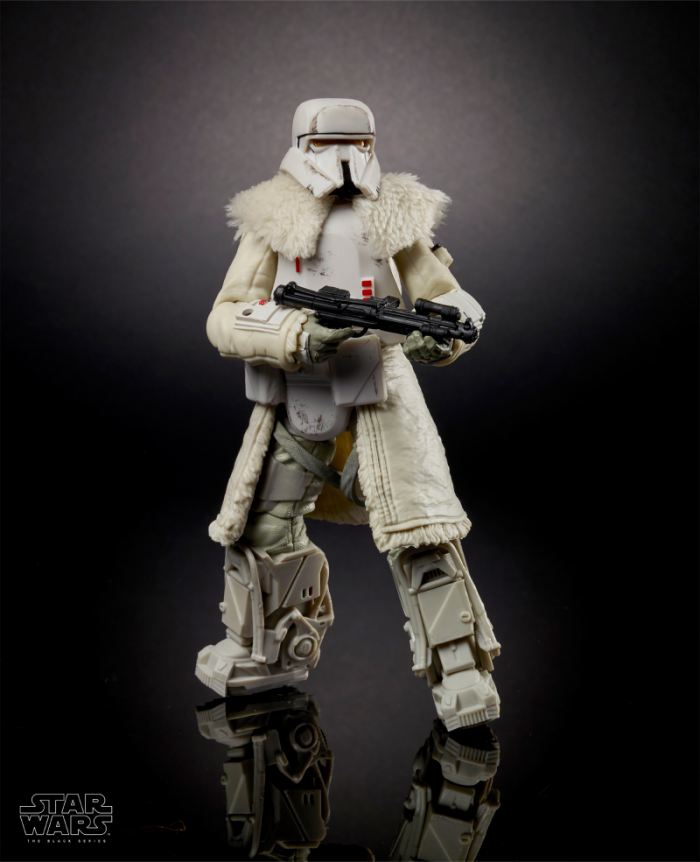 Okay, now this is cool. This Imperial Range Trooper is decked out in a sweet fur coat that was possibly borrowed from Tom Hardy's Bane in The Dark Knight Rises. I dig it.
Lando!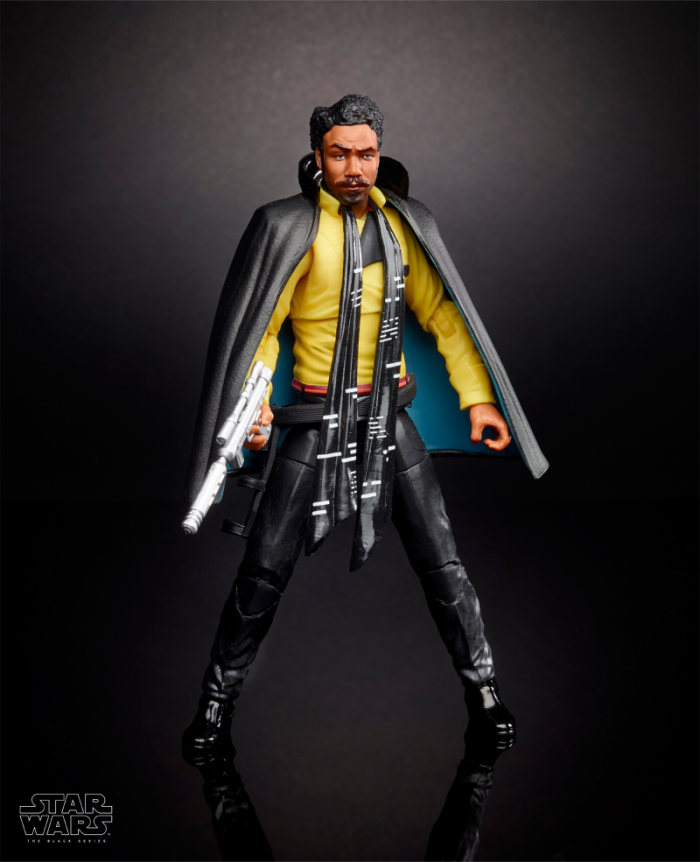 Your new boyfriend is here. This toy representing Donald Glover's Lando is the best of the bunch. The look on his face is perfect. Plus, check out that sick scarf he's wearing.
The Lego Kessel Run Millennium Falcon Set
Lego has also released their first official look at the Kessel Run Millennium Flacon set, full of many pieces for you to accidentally step on in the night, sending sharp stabs of pain through your entire body. The set includes minifigs of Han, Lando, Chewie, Qi'ra, and a "Kessel Droid," whatever the heck that is. Of course, since this is titled the Kessel Run Millennium Falcon set, it also comes with the Falcon.
In the original 1977 Star Wars, Han Solo brags that the Millennium Falcon made the Kessel Run in less than 12 parsecs. This set suggests that this throwaway line will become a major setpiece in the upcoming film.
The set will cost you $169.99, but you'll get 1,414 pieces of Lego to play with. Check out the gallery of images below. As is the case with all pre-release marketing for Star Wars films, beware of possible spoilers.
Here's Lego's description of the set:
Outsmart the villainous overseers and escape the Kessel Mines aboard the amazing Millennium Falcon! Pull amazing maneuvers from the cockpit. Jump in the laser turrets and fire back at pursuing craft. Then check the hyperdrive and get ready to jump to safety! After all that excitement, kick back with Han and his friends with a drink from the bar, while you let Chewbacca win at Dejarik. Then it's off to bed for a well-earned snooze in the bunk aboard the fastest ship in the galaxy!
Solo: A Star Wars Story opens on May 25, 2018.