'The Conjuring' Spin-Off 'The Nun' Pushed Back, 'The Equalizer 2' Bumped Up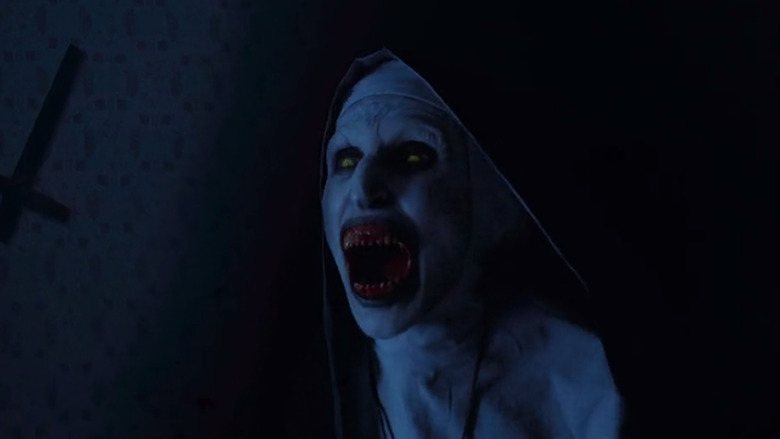 Several Warner Bros. and Sony release dates for upcoming 2018 films are being shuffled around ahead of the summer season.
Warner Bros. is pushing back The Conjuring spin-off The Nun, while Sony is moving up the release for Denzel Washington's The Equalizer sequel.
Warner Bros. Shifts The Nun Release Date
Warner Bros. is moving New Line's The Nun from its July 13, 2018 release date to September 7, 2018. The film stars Demian Bichir as a priest and Taissa Farmiga as a novice nun who are sent by the Vatican to investigate the suicide of a nun in Romania. There, they confront the demonic nun that terrorized the characters in The Conjuring 2. Like the Annabelle spin-off movies, The Nun will be a prequel to the Conjuring films, set decades before the events of the core movies. This spin-off is directed by Corin Hardy, following up his feature debut The Hallow.
This is an interesting change for the hugely successful horror series, which saw three out of its four previous releases open in the summer to huge success. So it's possible that this shift to a Fall release date is not out of financial concern, but speaks to a strategy change. After all, a horror movie doesn't necessarily need the summer movie season to be a big hit, which cannot be said for all major releases.
Current September movie releases that The Nun will go up against include Shane Black's The Predator and Robin Hood: Origins.
Sony Bumps Up The Equalizer 2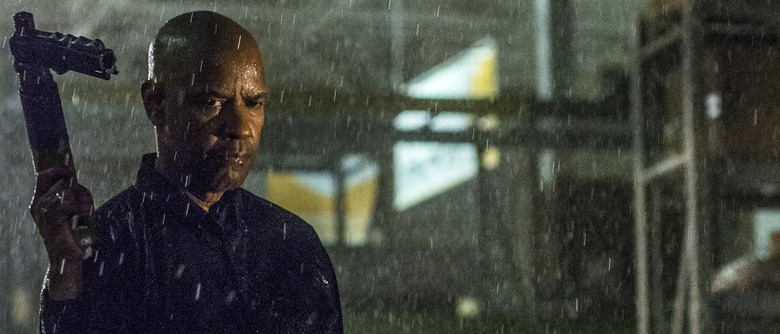 Meanwhile, Sony has moved several release dates, including The Equalizer 2 and Paul, Apostle of Christ.
Denzel Washington returns in the Antoine Fuqua-directed sequel to The Equalizer, originally slated for August 3, 2018, now bumped up to a July 20, 2018 release date. Though that mid-summer release date seems like a vote of confidence for the action thriller, the only competition that The Equalizer 2 will have on July 20 is Mamma Mia! Here We Go Again, which caters to a markedly different demographic. Sony seems to be taking advantage of the fact that Robert Rodriguez's Alita: Battle Angel was pushed back from its original July 20 date to December.
The shift for Paul, Apostle of Christ is much smaller, moving the film from March 28 to March 23, 2018 — though much closer to Easter Sunday. The Jim Caviezel-starring religious film will be good counter-programming to Pacific Rim: Uprising, Isle of Dogs, and Sherlock Gnomes, all of which open on March 23.