Metallica's James Hetfield Joins Zac Efron's Ted Bundy Movie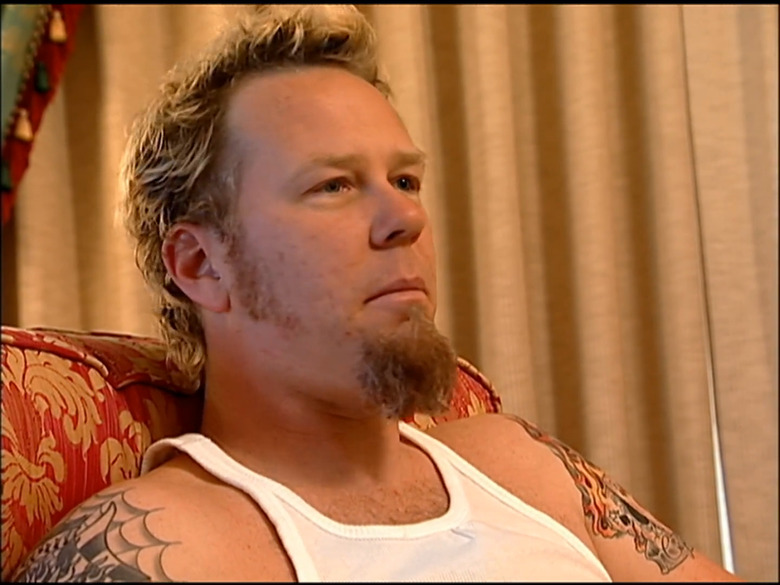 Extremely Wicked, Shockingly Evil, and Vile, the Ted Bundy movie starring Zac Efron, has just added an unexpected cast member: Metallica frontman James Hetfield. Hetfiled will make his live-action acting debut playing the first cop to arrest serial killer Ted Bundy. Hetfield is the latest addition to the Ted Bundy movie cast, which includes Lily Collins and Kaya Scodelario.
James Hetfield, the frontman of Metallica, will appear in Extremely Wicked, Shockingly Evil, and Vile, a film about notorious serial killer Ted Bundy, with Zac Efron playing Bundy. According to Deadline, Hetfield will play Officer Bob Hayward, a Utah highway patrolman who arrested Bundy after a traffic stop.
As Hayward told it, he pulled Bundy's Volkswagon over one night in 1974, after seeing Bundy cruising through a neighborhood with his headlights off. After searching Bundy's car, Hayward found handcuffs, a crowbar and other suspicious items. Hayward booked Bundy for resisting arrest, and eventually it became clear that Bundy was tied to several murders.
"That was the best stop I ever made," Hayward later said of the incident. "Nothing quite this gigantic where he killed so many and was responsible for so many deaths and nobody could put a finger on him." Hayward died last year at the age of 90. You can watch a lengthy interview with the real Bob Hayward below.
Bob Hayward Interview
Hayward is unlikely to be a major character in the film, so don't expect Hetfield to have a huge part. While Hetfield's casting is slightly strange, he has a history with Extremely Wicked, Shockingly Evil, and Vile's director Joe Berlinger. Berlinger used several Metallica songs for his true crime documentary Paradise Lost: The Child Murders at Robin Hood Hills. Berlinger also helmed the Metallica documentary Metallica: Some Kind of Monster.
While Efron's Bundy will get most of the pre-release attention, Extremely Wicked, Shockingly Evil, and Vile will tell its  story from the point of view of his girlfriend, Elizabeth Kloepfer, played by Lily Collins. Kloepfer dated Bundy for nearly seven years, and kept dating him after she reported him to the police. In addition to that, she kept in contact with Bundy after he was arrested, tried and sentenced to death. In 1981, she wrote a memoir about their relationship, The Phantom Prince: My Life with Ted Bundy. 
Along with Efron, Collins and Hetfield, Extremely Wicked, Shockingly Evil, and Vile also stars Pirates of the Caribbean: Dead Men Tell No Tales co-star Kaya Scodelario as Bundy's ex-wife, Carole Ann Boone. The film's title comes directly from one of the verdicts at one of Bundy's trials. Screenwriter Michael Werwie said, "I thought it was so bold and absurd given the tone of 75 percent of the script, and then it becomes less ironic and more literal as the story concludes."
Exciting day on set w @Metallica 's James Hetfield joining the cast of our @ZacEfron and @lilycollins Ted Bundy movie pic.twitter.com/OAVNG8mNEV

— Joe Berlinger (@joeberlinger) February 13, 2018