Star Wars Bits: J.J. Abrams Teases 'Episode 9,' Rian Johnson Talks Obi-Wan, And Mark Hamill Opens Up About 'Solo'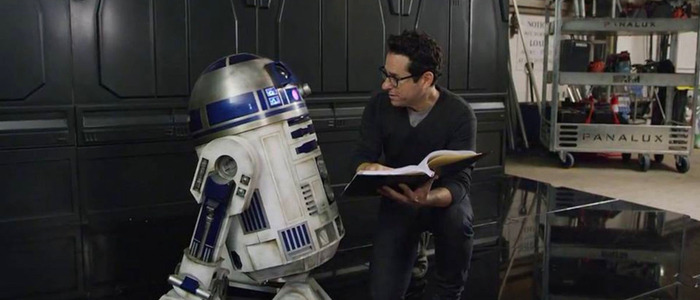 In this edition of Star Wars Bits:
Mark Hamill gets real about his Solo: A Star Wars Story feelings
J.J. Abrams drops some Star Wars: Episode 9 breadcrumbs
Get a sneak peek at some top secret historical Star Wars artifacts
Solo: A Star Wars Story arrives at the Disney Parks
And much more!
We've all seen the Solo: A Star Wars Story trailer by now. Fans have been cheering the serious action stylings of the teaser, whilst some are still asking "But wasn't there already a young Han Solo movie called A New Hope?" Well, someone who's not worried about the new movie is Luke Skywalker himself. During a chat with Entertainment Tonight, Hamill shared his feelings about the divisive nature of the Star Wars fandom. "You can't please everybody. You just have to try and make the best story you can!" Wise as always, Master Skywalker, wise as always.
Star Wars: The Last Jedi introduced a number of new characters to the beloved canon, none more impactful and dangerous than Benicio Del Toro's D.J. The intergalactic thief, code breaker, and ultimately traitor was one of the movie's master stokes, and you can now learn everything you need to know about him thanks to a Marvel Comics miniseries. Or you can just watch this brand new Star Wars Explained video, which gives you the brief backstory you need to know.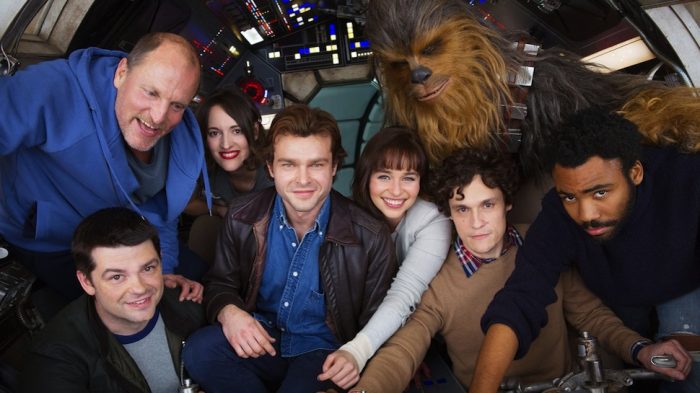 Harrison Ford left some big boots to fill, and as the May release of Solo: A Star Wars Story approaches, we're starting to get to know the man who's filling those boots a little bit better. In a recent interview with Entertainment Weekly, Alden Ehrenreich opened up about his vision of Han Solo. "I think it tells the story of a young man pursuing a dream to get out of his pretty rough upbringing," Ehrenreich shared.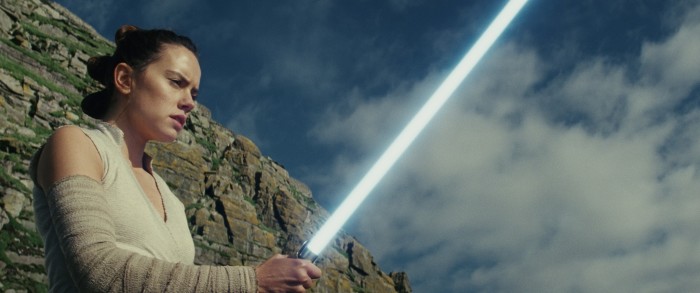 The Star Wars Show is always giving us an interesting insight into the galaxy that we love so much, but this time they've really outdone themselves as they give us a look at the world of the Star Wars archives. We've featured the video later in this edition of Bits, but you can get to know Madlyn Burkert, the official Lucasfilm archivist, in this article from Star Wars Dot Com. She shows off some priceless bits of Star Wars history and shares her own favorite pieces – most of which center around our fave, Rey!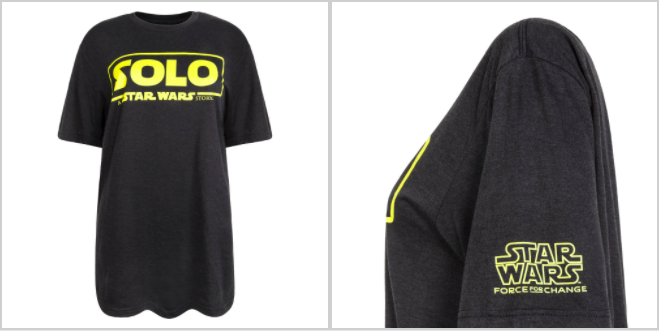 Force for Change has long been doing rad work when it comes to using the Star Wars brand to raise awareness and money for deserving causes. They're back at it again, and this time they're bringing Solo: A Star Wars Story to Disney Parks for the first time with these brand new Solo-centric Force for Change Shirts revealed on Star Wars dot com! The best part is that 25% of the retail sale price will be donated to UNICEF USA in support of UNICEF Kid Power.
Shock and horror, Star Wars fans! Rian Johnson doesn't want to make an Obi Wan movie! Of course, we're not really surprised, Johnson is clearly a fan of telling new stories which push boundaries rather than revisiting stories that have already been told. During a recent interview with Collider, the Last Jedi director said though he was excited to watch an Obi Wan movie he was too busy to make one: "No. Right now, I'm just focused on the new trilogy. Isn't that enough? God, man, I'd love to see that movie."
It's been a heavy Solo: A Star Wars Story news week. The Star Wars Show the team looked at the differences between the newly revealed Millenium Falcon in Solo vs. the classic one that we know and love.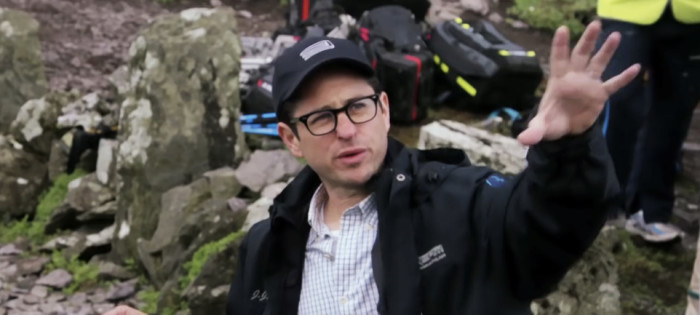 J.J. Abrams is known for his secrecy, but during a recent interview with The Independent he opened up about his excitement for fans to see what he's been working on for the next Star Wars movie. While the bulk of the interview is about the newest Cloverfield film, he teased his work on Episode 9. "Very much. I'm actually going to be leaving this room and going right there. I can't wait for you to see what we're doing," Abrams said.
Kelly Marie Tran has been a complete joy throughout the Star Wars press tour, and she continued her reign of cuteness when she went to recognize Rian Johnson with an award alongside her co-star Mark Hamill. In this video from Entertainment Tonight, Tran ponders the future of her character and where she might stand in Episode 9.
Like so many of us, The Last Jedi's director Rian Johnson also wants to see Lando Calrissian return to the main Star Wars canon. In a recent interview with Entertainment Tonight, he spoke about how he hopes to see Lando return in Episode IX. "I hope we do. I love that character so much, and I think especially when people see him in Solo, they're going to want to see more of him immediately. I would love to, as a Star Wars Fan. I'm just crossing my fingers we get to see Billy Dee [Williams] back in the cape."
Dang it @rianjohnson you got me in the feels when R2 played Leia's message. It took me back to that baron planet where a farm boy dreamed of big space adventures. Thank you, I totally loved the story you told. #anewhope #starwars pic.twitter.com/Ygqx8mhWjz

— Patrick Ballesteros SDCC DD-08 (@PatrickBallest) February 9, 2018
We've all been inspired by Star Wars in different ways, and illustrator Patrick Ballesteros showcased a gorgeous illustration inspired by R2-D2 replaying Leia's message to Luke to get him to help the rebellion in The Last Jedi.
開催中の #D23ExpoJapan2018 からお届けします!

会場では、R2-D2とC-3POのおなじみのコンビが登場!
『#ハンソロ/#スターウォーズ ・ストーリー』のロン・ハワード監督、そして『スター・ウォーズ:エピソード9』のJ・J・エイブラムス監督からのサプライズ映像が披露されました✨ pic.twitter.com/lKahH1k4Ch

— スター・ウォーズ公式 (@starwarsjapan) February 10, 2018
During D23 Japan this year, J.J. Abrams shared that he was already working on the next Star Wars film, stating he was "hard at work co-writing Episode IX before directing it this summer." We're very excited to see what he's been up to, especially as the director is usually very secretive about his upcoming projects.