'Incredibles 2' Poster Goes Back To Work; New Footage Arrives This Week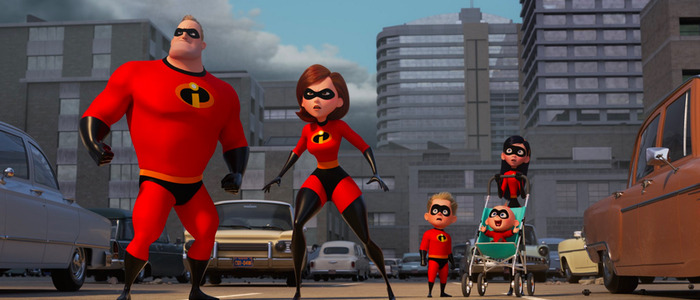 Incredibles 2 will bring back one of Pixar's best creations this summer. In anticipation of the sequel, a new Incredibles 2 poster has arrived to make heavy use of negative space. New footage from the film will arrive during the Olympics this Wednesday.
We're all excited for Incredibles 2. It's one our most anticipated films of the year, and fans have been waiting for a follow-up to Brad Bird's superhero send-up since the first film's 2004 release. We've already had a brief teaser for the flick, and now an Incredibles 2 poster has arrived. Check it out below.
Don't mix your delicates with your indestructibles. #Incredibles2 pic.twitter.com/FqAZ7kODHK

— Disney•Pixar's Incredibles 2 (@TheIncredibles) February 12, 2018
Well, that's certainly...uninspired. This is, of course, just a teaser poster, and I'm sure we'll get a more vibrant, more detailed theatrical poster sooner or later. For now, though, this poster's less-is-more approach leaves a lot to be desired. There's so much negative space on this thing that it's almost distracting. I don't want to spend too much time dissecting a piece of promotional art, but this poster, coupled with the mostly underwhelming teaser trailer, have gotten Incredibles 2 off to a bad start.
A new look at the film is set to debut this week on Wednesday, February 14, airing during the Olympics. Whether this is a new trailer, or just a fun little teaser similar to the recent Grinch Olympics spot remains to be seen.
In other Incredibles news, composer Michael Giacchino took to Twitter today to reveal that he was about to begin scoring the film. That's pretty exciting. Check out Giacchino's video below.
Hey!!! Guess what I'm doing today? @TheIncredibles !!! pic.twitter.com/DcD1U61zMb

— Michael Giacchino (@m_giacchino) February 12, 2018
Incredibles 2 opens on June 15, 2018.