Sequel Bits: 'Pacific Rim Uprising', 'Dundee', 'Bumblebee', And More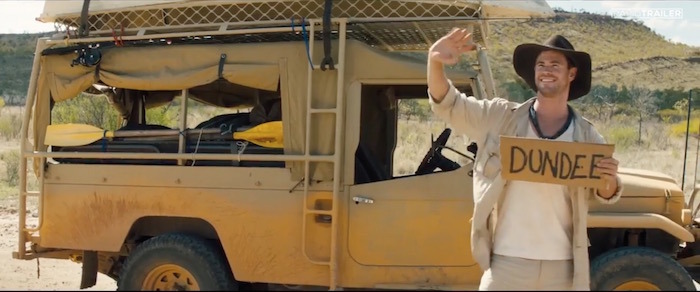 In this edition of Sequel Bits:
Pacific Rim Uprising gets new Jaeger-centric posters and an international trailer
Actress Hailee Steinfeld talks about her Transformers spin-off Bumblebee
A Phantom Thread actress joins The Girl with the Dragon Tattoo sequel
Chris Hemsworth's feelings about turning that fake Dundee trailer into a real movie
And more!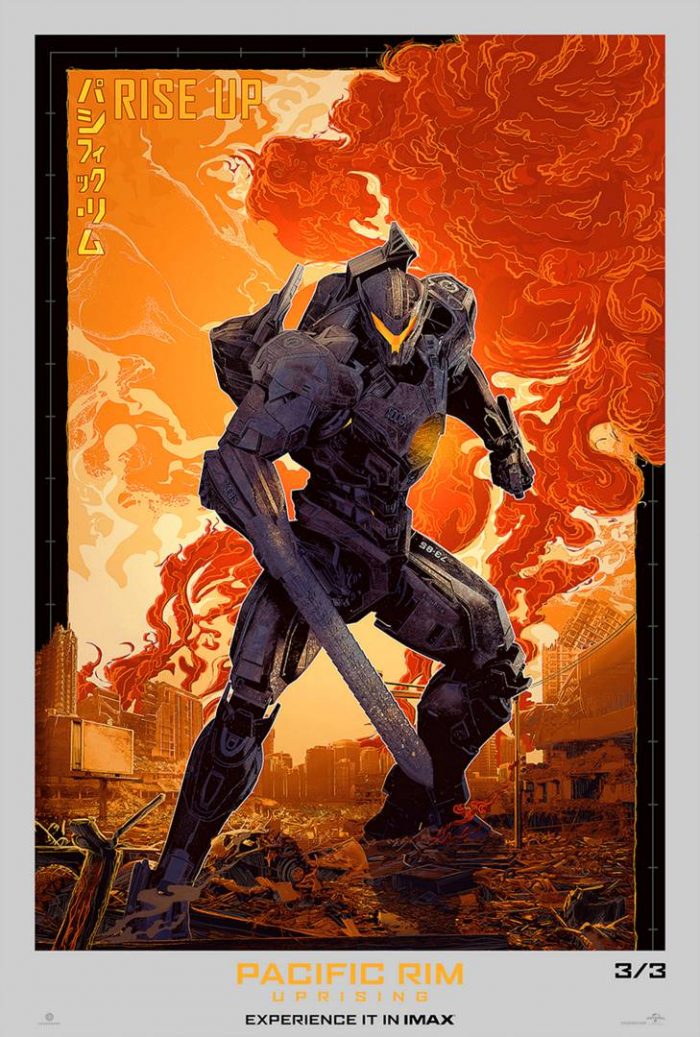 Let's kick things off with Pacific Rim Uprising, the unlikely sequel to 2013's Pacific Rim that's coming soon from Legendary and Universal. Empire has a batch of new posters that show off the film's new Jaegers, including this one: Gipsy Avenger, a reworked take on the original's Gipsy Danger. Head to that site to see a couple more.
There's also a new international trailer, which, for my money, is the best trailer I've seen for this film thus far. It actually makes the movie look like fun, and it seems to fully embrace the ridiculousness of its premise in a way the others haven't quite managed. (I also had no idea the Jaegers were going to be fighting other Jaegers, so that's interesting!) Uprising hits theaters on March 23, 2018.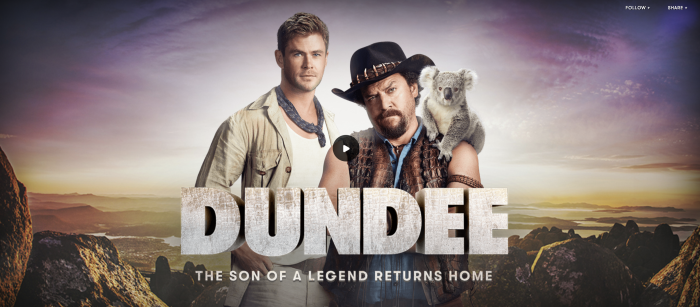 By now I'm sure you're all familiar with Dundee: The Son of a Legend Returns, a fake movie that turned out to be a Super Bowl ad for Australian tourism. But Chris Hemsworth, who appeared in the ads alongside Danny McBride, says there's a chance Dundee could become a real movie.
"If we could find the right story and script we might do it," he told the BBC. "While shooting, Danny McBride and I spoke about if it could be a movie. We started to get worried that if this commercial is as good as we hoped it's going to be, people are going to be disappointed, we're going to have to make a movie. But I had so much fun making this commercial, I'd definitely be open to discussions about it."
A real Dundee...coming soon?
The throne pic.twitter.com/pZwUKi1DqQ

— Nick Castle OG Shape (@ncastlez) February 2, 2018
Aside from getting Jamie Lee Curtis back as Laurie Strode, one of the coolest aspects of Blumhouse's new version of Halloween is that they've hired Nick Castle – the man who portrayed The Shape (aka Michael Myers) in John Carpenter's original 1978 movie – to reprise the role. This isn't exactly a throne fit for a king, but I still can't wait to see this when it arrives on October 19, 2018.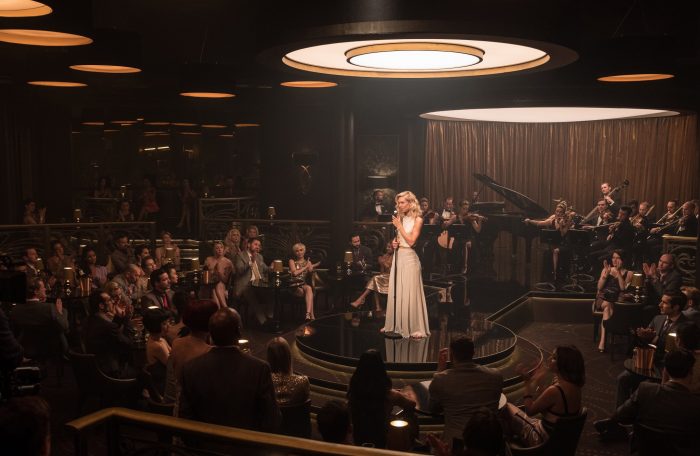 Here's an image of The Crown actress Vanessa Kirby's character in the awesome-looking upcoming sequel Mission: Impossible – Fallout. We still don't have any idea of who she's playing (she has to be more than just a lounge singer, right?), but writer/director Chris McQuarrie told Collider about the evolution of Kirby's character:
"Vanessa Kirby's character in the story started as one thing, and during our conversations, not even rehearsals, but costume fittings and props and things like that we started to play with is your character this – is this a good character or is this a bad character? Is it a character we like to see being bad, or is it a character we want to see get her comeuppance? And we played with all these different shades of the character until we found just who she was. And then on the first day we shot with her, that all proved to be wrong. And Vanessa just found this beautiful tone that she played with Tom. And now I know how to write the rest of the movie."
Mission: Impossible – Fallout hits theaters on July 27, 2018.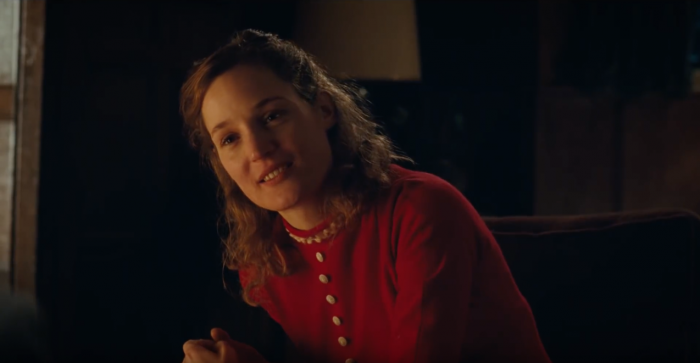 Phantom Thread actress Vicky Krieps has joined the cast of The Girl in the Spider's Web, Sony's long-brewing sequel to the 2011 American remake of The Girl with the Dragon Tattoo. There are no details about her character, but I'm sure anyone who's seen Phantom Thread will be happy to see Krieps break out like this. This one arrives on November 9, 2018.
TransformerWorld points us to this brief video snippet of Hailee Steinfeld talking about her experience making Bumblebee and answering a fan question about how "badass" the titular yellow Autobot character is. Bumblebee hits theaters on December 21, 2018.
...
I'm sorry. I got distracted by a completely unrecognizable Jaime Kennedy showing up in this trailer (via ComingSoon). Here's a new look at Tremors: A Cold Day in Hell, which features, and I quote, "Ass blasters...in the Arctic?!" Hey man, I'm just as surprised as you are.
This one arrives on home video on May 1, 2018.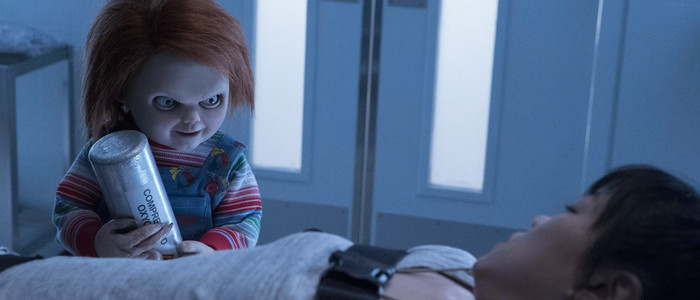 If you thought last year's Cult of Chucky was the last you'll see of the crazed killer doll, think again. In a new interview with Portal 13 (via BloodyDisgusting), series architect Don Mancini shared an idea for where he hopes the franchise goes in the future...to the past:
"I would love to do a World War II-era Chucky movie; I think would be awesome," said Mancini. "You know how in Raiders of the Lost Ark they say, 'Hitler's obsessed with the occult'? That's the window in. It would be legitimately interesting to see Chucky in that milieu with the iconography and the archetypes of the World War II movie; he could be great."
And finally, here's a trailer for The Cloverfield Paradox, a movie that's been available to stream since immediately after the Super Bowl this past Sunday. I feel like we've covered the hell out of this movie already, from a review to a deep dive into the connections between other Cloverfield movies and much much much more, so my guess is that if you're remotely interested in seeing this movie, you've already carved out time to watch it. But enjoy the new trailer anyway!