Oscar Breakout Timothée Chalamet To Play Henry V In Netflix's 'The King'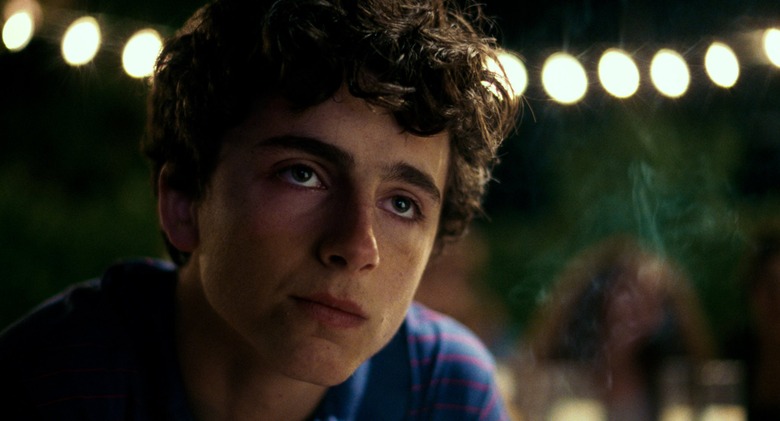 At 22, Timothée Chalamet became the Oscar's youngest Best Actor nominee in almost 80 years for his revelatory performance in Luca Guadagnino's coming-of-age romance, Call Me By Your Name. How do you follow that up? By putting on a crown. On Netflix.
Chalamet will play King Henry V in the Netflix feature film The King, according to The Wrap.
A historical drama following a young Henry V as he reluctantly ascends to the throne after the death of his brother in battle, The King will be directed by War Machine's David Michod and written by Joel Edgerton and Michod. When Henry is crowned king in the early 1400s, England is on the brink of war with France and the British Empire is threatening to collapse. But as history proves, Henry V nobly rises to the occasion.
Henry V has been the subject of many film and stage plays, most notably William Shakespeare's Henry V. He was most recently played by Tom Hiddleston in the BBC's The Hollow Crown series of TV films including: Henry IV – Part 1, Henry IV – Part 2, and Henry V.
The King is an exciting next step for Chalamet, who had an incredible 2017, starring in the two Best Picture-nominated films: Call Me By Your Name and Lady Bird. Plenty of eyes were on Chalamet after he gave a star-making performance as the young, curious Elio in the euphoric Call Me By Your Name. Chalamet has even emerged as a front-runner in the Oscar race, though he's being edged by prestigious acting veteran Gary Oldman. But Chalamet is young yet, and it's more exciting to see what future his career holds than whether he'll manage an awards upset at the Oscars ceremony in March.The King will also feature a familiar Netflix face behind the scenes, with Bright star Joel Edgerton penning the script alongside Michod. This wouldn't be Edgerton's first screenplay — that honor goes to 2013's Felony — but it's another interesting credit on what certainly sounds like a promising film.
Plan B's Brad Pitt, Dede Gardner and Jeremy Kleiner will produce The King. Michod, Edgerton and Liz Watts (Animal Kingdom) are also producers.
Production on The King is scheduled to begin in June.