'Masters Of The Universe' Hunts For A New Director As David S. Goyer Exits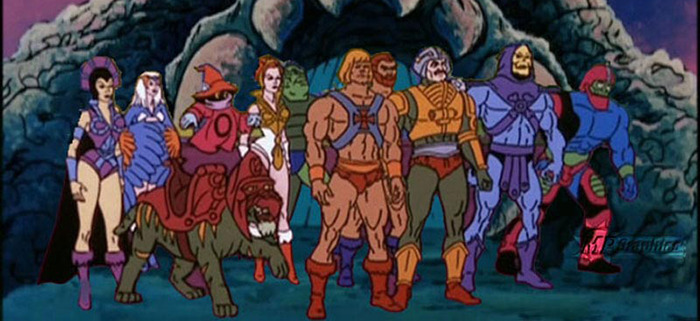 Looks like Masters of the Universe will need a new master.
Sony Pictures is on the hunt for a new Masters of the Universe director after talks with David S. Goyer fell through. Goyer will stay on as executive producer and screenwriter.
Goyer had been in talks with Sony to direct Masters of the Universe since December, but was forced to drop out of the running due to other commitments, Variety reports.
The Batman v Superman writer originally came on board the project as the screenwriter in April. The draft that he turned in reportedly excited Sony so much that they hoped he would take on directorial duties as well, but Goyer passed due to his work on Foundation, an upcoming HBO miniseries adaptation of Isaac Asimov's science-fiction novel series. Faced with the tight timeline for the movie's production — Sony is aiming for a December 2019 release — Goyer wouldn't have been able to juggle both projects.
Goyer's script will still be used, even as he moves on to other commitments. Variety notes that Sony has been holding meetings with other candidates for the director's seat. While it's possible that a new director could scrap the script in favor of their own, the impending release date means it's likely that the script is set in stone.
Masters of the Universe is a fantasy property based on a Mattel toy line about the warrior hero He-Man, who is tasked with saving the magical land called Eternia. It became a successful animated TV series from 1983-1985 before being adapted to the big screen as a 1987 film starring Dolph Lundgren as He-Man and Frank Langella as the villainous Skelator. It's a daunting task to don that furry loincloth and sword, but Twilight star Kellan Lutz was up for the task when McG was attached to direct. However, it seems likely that Sony will hire an entirely new cast. The studio was reportedly ready to begin talks with actors before Goyer fell out.Masters of the Universe has been master-less for nearly two years now, after McG stepped down from the director's chair in 2016. But the project has had a long, troubled journey to the big screen that began in 2009, when Warner Bros. dropped the property and Sony picked it up with Kung Fu Panda director John Stevenson attached to direct. After Stevenson left, G.I. Joe: Retaliation filmmaker Jon M. Chu came on board. The film fell apart, and the script was given a series of rewrites until McG came on board. And so on.Masters of the Universe is aiming for a December 18, 2019 release.