Dwayne Johnson's 'Fast And Furious' Spin-Off Will Be Helmed By 'Deadpool 2' Director David Leitch [Updated]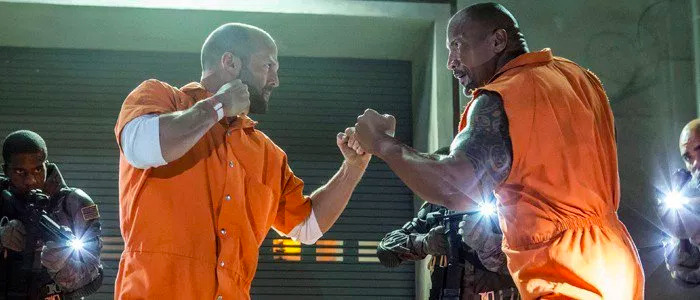 Update: Two months after he entered talks, Entertainment Weekly has confirmed that David Leitch will direct the Fast and Furious spin-off starring Dwayne Johnson and Jason Statham. Our original article follows below.
The Fast and Furious franchise might get a new family member.
Deadpool 2 and Atomic Blonde director David Leitch is reportedly in talks to helm the Fast and Furious spin-off starring Dwayne Johnson and Jason Statham.
David Leitch has emerged as the frontrunner to steer the still-untitled Fast and Furious spin-off, according to The Hollywood Reporter. The script will be written by Chris Morgan, who has penned six of the eight Fast movies.
The spin-off is centered around Johnson's Luke Hobbs, the impossibly ripped Diplomatic Security Service agent, and Jason Statham's Deckard Shaw, the lean and mean former assassin turned wary Fast family member. Hobbs and Shaw struck up an unlikely bromance in last summer's The Fate of the Furious, and stories have been circling about a spin-off for the two characters ever since.
Talks of the spin-off even sowed some discord among the Fast family, with Fast co-star Tyrese Gibson making a social media stink about the film, but Universal seems to be moving forward with it regardless. And don't worry, #JusticeForHan believers. Fast 9 is still in the works, hopefully with Sung Kang returning to slap sense back into everyone for welcoming his killer into the family with open arms.
The Fast and Furious franchise seems like fitting next step for Leitch, who quickly shot to fame after he co-directed 2014's revelatory action flick John Wick alongside Chad Stahelski. A stunt coordinator who rose through the ranks as a second unit director, Leitch cemented his brand of stylized pulp action films with 2017's sleek but hollow Atomic Blonde. He has Deadpool 2 arriving in a few months to prove his superhero bonafides.
Leitch's skill with directing bone-crunching yet balletic action choreography makes him a worthy fit for the Fast and Furious series, which has never been known for its graceful fight sequences. (The Rock punched the streets once!) But with consummate action hero Statham on board as a co-lead, the Fast and Furious spin-off may be switching gears to focus more on sleek action rather than testosterone-fueled brawls.
The Fast & Furious spin-off is set to speed into theaters on July 26, 2019.