Netflix Paid More Than $50 Million For 'The Cloverfield Paradox'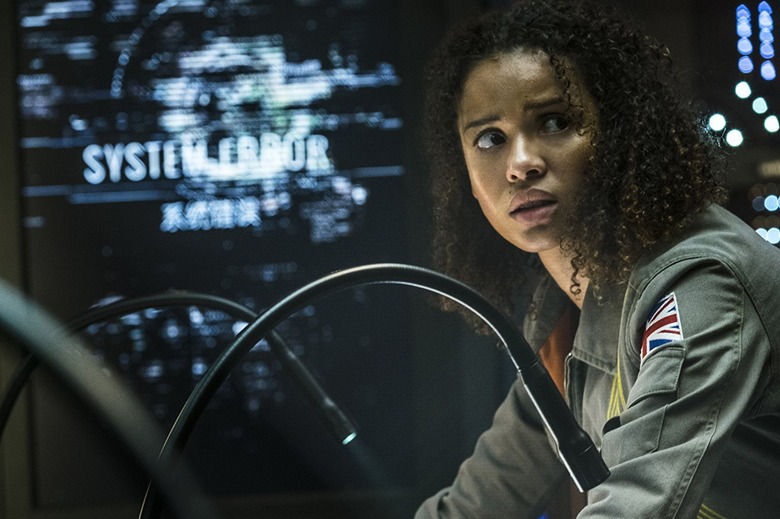 It was the stunt that stole the show during the Super Bowl: Netflix dropped a surprise trailer for The Cloverfield Paradox, revealing that the J.J. Abrams-produced movie would be streaming immediately that night. It was an unprecedented piece of marketing, but what about the deal that made it happen?
There had been rumblings in the weeks prior that Netflix and Paramount were in negotiations over the troubled project, but we didn't know what those talks entailed. Until now.
Sources revealed to The Hollywood Reporter that Netflix paid more than $50 million to Paramount for the distribution rights to The Cloverfield Paradox. Paramount will retain the rights for China and home entertainment.
It's a win-win for both parties. Paramount bypasses the box office and avoids a potential theatrical misfire, and Netflix gains the buzz it so dearly covets. Because Netflix famously obfuscates its viewership data, we can only rely on the word-of-mouth around a project, which is what makes The Cloverfield Paradox a perfect fit for the company. Netflix operates on the mantra "any press is good press" — touting the miserably bad reviews for Bright like a trophy — so the critical disappointment with The Cloverfield Paradox only serves to boost it on streaming while it could have defeated it at the box office.
"It gets them attention and captures some viewing right off the bat," eMarketer's Paul Verna told THR. And even if Paradox doesn't pull in the viewership Netflix wants (though we'd never know), "they still got a brand jolt," he added.
The Cloverfield Paradox was a highly anticipated new addition to J.J. Abrams' unique Cloverfield series. It offers a platform for ambitious, small-budget sci-fi projects to reach wider audiences, tying the movie into the universe with a few references or tacked-on scenes. That experimented worked wonders for 2016's 10 Cloverfield Lane, a taut psychological thriller that operated as a standalone story in a greater series. But it failed spectacularly with The Cloverfield Paradox, which wasted a talented cast and an intriguing premise by shoehorning in too many Cloverfield-related subplots. Despite Bad Robots' and Abrams' attempts to tweak the film, it was deemed "unsalvageable," making it ripe for the picking by Netflix.
Paramount retains the rights to future Cloverfield installments. That includes the upcoming Overlord, a World War II-set science fiction film that has already finished production and is expected to receive a theatrical release.
The Cloverfield Paradox is directed by Julius Onah, and stars Gugu Mbatha-Raw, David Oyelowo, Daniel Brühl, Chris O'Dowd, Elizabeth Debicki, and Zhang Ziyi. It is currently streaming on Netflix.
The story, set in the near future, centers on a team of astronauts on a space station making a terrifying discovery that challenges all they know about the fabric of reality, as they desperately fight for their survival.