The Best Netflix Originals You Probably Haven't Seen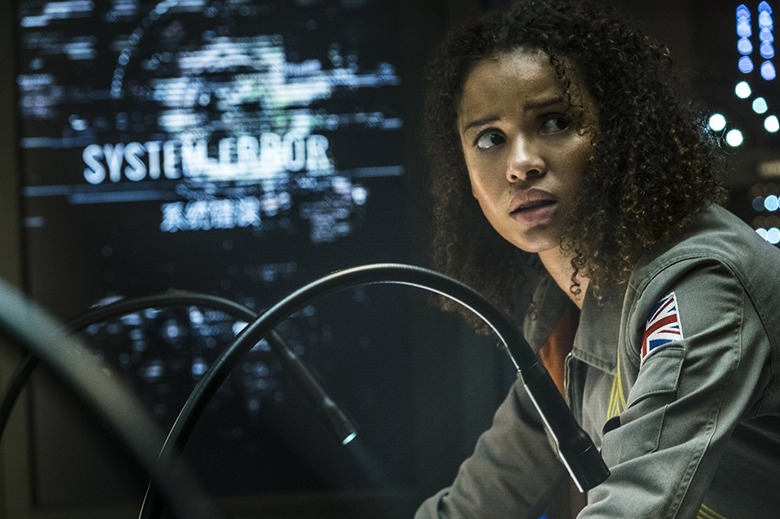 (Welcome to The Best Movies You've Never Seen, a series that takes a look at slightly more obscure, under-the-radar, or simply under-appreciated movies. In this edition, we take a look at the best Netflix Originals that have probably slipped past you unnoticed.)
Netflix pulled something of a fast one Superbowl weekend by not only confirming that they would be premiering the new Cloverfield film, The Cloverfield Paradox, but that it would actually be dropping later that night. No trailers, no previews, and no other marketing beyond this Superbowl ad – all movies should be this lucky. Of course, the one downside to it all is the unfortunate realization that the movie is a bland, poorly-scripted feature manhandled into being a new Cloverfield film. Like Bright and too many Adam Sandler-starring films before it, though, the movie's quality seems at inverse odds with the attention, clicks, and views it's gotten.
So let's give some love to the Netflix Originals that are actually well worth your time! The streaming service releases plenty of great titles from Bojack Horseman and The End of the F***ing World on the series front to movies like Mudbound and I Don't Feel at Home in This World Anymore, but I'm here to recommend six Originals that are both fantastic and sorely in need of more eyeballs.
The Break (series, Belgium)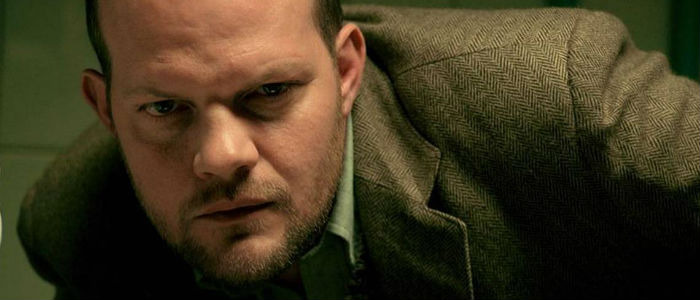 Inspector Yoann Peeters arrives with his daughter in the rural town where he grew up to begin again as a small-town cop. Before he's even finished unpacking, he's called to the discovery of a body in the river, but while the police chief is content calling the young immigrant's death a suicide, Peeters isn't so sure. His investigation peels back the layers of the community, but as suspects reveal themselves, the cracks in Peeters' own psyche come equally clear.
Europe's home to some of the best television shows exploring dark acts and the darker minds behind them, and unlike American series, they usually avoid overstaying their welcome with excessive episode counts. This series from Belgium understands that and paces its ten episodes smartly to tease beats of suspense, revelation, and drama throughout. It's not a big town, but Peeters draws more than a few suspects out of the woodwork in his pursuit of an ultimately disturbing truth.
Running along with the mystery and investigation is the deteriorating mental state of Peeters himself. It's no secret that he has some issues, as the first scene reveals he's speaking to a psychiatrist about his violent dreams and the outcome of the case at hand. It's unclear, but he may be there against his will, and as the story unfolds we're reminded that he may be a more reliable cop than he is a storyteller. The series balances our interest in the mystery with our concern for Peeters' well-being, and as the episodes wind down the tension cranks up.
Deidra & Laney Rob a Train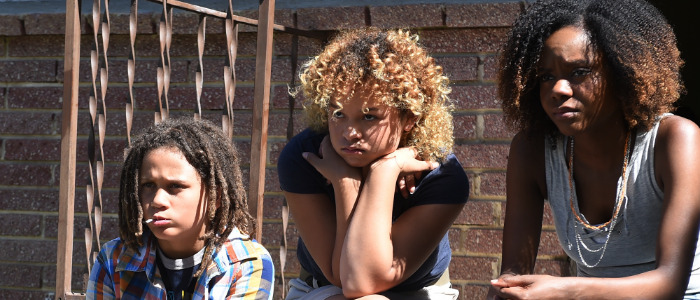 Deidra is a high school senior on the fast-track towards success if she can land scholarships to pay tuitions her divorced parents can't, but her life is thrown for a loop when he mom winds up in jail. The situation leaves Deidra in charge of her younger sister Laney and their even younger brother Jet, and with few options for some much-needed income, the brainy teen does the only thing she can think of... she becomes a train robber.
For all the heavy themes at play here – child endangerment, incompetent parents, federal crimes involving theft on the interstate railroad – the film is remarkably lightweight. Some may see that as a negative, but there's room in this world for casual, breezy action and and even fluffier comedy. Riverdale's Ashleigh Murray gives Deidra real strength that occasionally reveals the truth beneath in that she's still essentially a kid herself, while Rachel Crow's Laney doesn't even attempt to hide her goofy, easily corruptible innocence.
None of that is to imply that the film doesn't offer up some fun thrills. Once the duo start robbing train cars, the film delivers some minor action beats and suspenseful moments, and Tim Blake Nelson makes for a dogged and determined authority figure on their trail. Neither of our outlaw antiheroes ever feel as if they're in a lot of danger, but you still get the sense things could actually get worse for them.
Erased (series, Japan)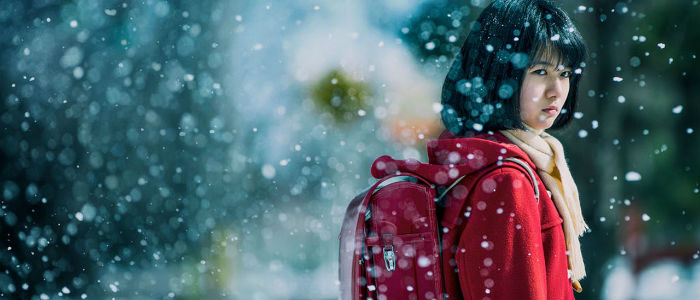 Satoru is a regular Japanese twentysomething in a lot of ways. He's single, he's struggling to make it as a manga artist, and he's capable of traveling backwards through time. That last bit isn't entirely in his control, though, as he's randomly jumped back – usually no more than a minute or so – and given the opportunity to notice something or someone in need of his assistance. His already odd existence is given a new twist one day when he's moved back in time far more than a minute to discover he's a child again. One month before a classmate disappeared, never to be seen again.
I'm admittedly in the bag for this one as a Quantum Leap nerd, but Erased is a suspenseful, beautifully-told tale about grief, friendship, and the desire to do right by those around us. Satoru's ability isn't explained in the usual sense, but it's a real possibility that his guilt over not having saved Kayo and others is what fuels his predicament. That drama plays out well as adult Satoru narrates his thoughts while he's back in his childish body – he's a kid, but he knows all that's yet to come – and even with that knowledge, he's still far from infallible in his efforts to help his friends.
As is law in Japan when it comes to films and TV shows, the series is unsurprisingly based on a manga, and it's not the first adaptation. It was previously made into both an anime and a feature film, but while I've seen neither, I'm happy with the amount of detail and character work they're able to fit into these 12 thirty-minute episodes. Time is given to his existing friendships and the one he tries to build with Kayo, and the result is a sweet tale of kids forced to face some very adult realities.
La Mante (series, France)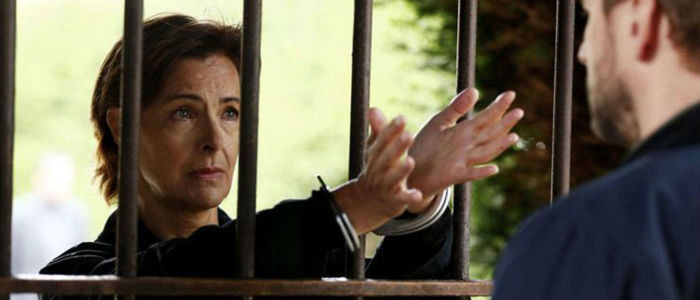 Jeanne is serving a life sentence behind bars for crimes she most definitely committed, but now someone else is murdering people in ways far too reminiscent of her own serial killing history. A copycat is taking lives, and the police turn to her for help in capturing the culprit. She agrees, but with one stipulation – her son, now a detective, must work with her.
There really aren't enough movies/series featuring female serial killers. Monster, Serial Mom, and Friday the 13th (sorry, spoiler) are a few examples, but they're rarely if ever given the same wit, intelligence, and screen presence as Thomas Harris' books/films gave to Hannibal Lecter. Until now that is! Carole Bouquet brings an icy brilliance to Jeanne, with the added benefit of teasing softer moments we expect to see and feel in a mother towards her son. It's a terrific performance that holds our attention to her every breath.
At six episodes, La Mante – aka The Mantis – careens through its story offering ups some smart, surprising turns and shocking sequences, and it plays every bit like a terrific serial killer thriller stretched out just far enough to offer more depth and character work without ever feeling over-extended. The killings are grim business too, and the camera doesn't shy away from the bloody demises and messy remains. Fans of The Silence of the Lambs and Red Dragon are the obvious targets here, but anyone who enjoys thrillers that actually thrill should give this one a go.
Message From the King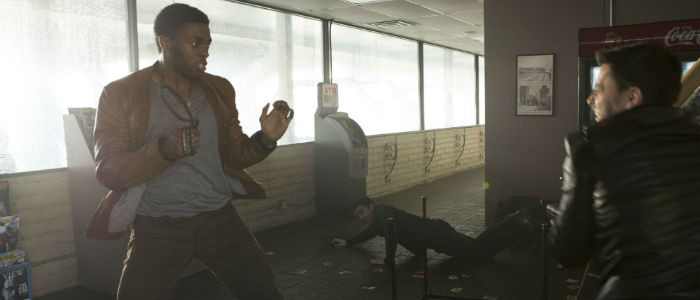 Jacob King arrives in Los Angeles from South Africa, but he's not on vacation. He's looking for his missing sister, Bianca, and he finds her almost immediately – in the morgue. The lost girl was murdered, and now Jacob is trolling the seedier parts and people of L.A. in search of those responsible.
The big draw here is the Black Panther himself, Chadwick Boseman, in the lead role, and while he's long since revealed his acting chops elsewhere, it's worth seeing them paired with the darkly-motivated action on display here. He nails the loss and anger equally well, and when it comes time to kick ass, he's every bit as compelling and capable. The supporting cast is equally strong with the likes of Teresa Palmer, Luke Evans, Alfred Molina, and Chris Mulkey popping up along the way.
It's far from an original tale, as the general gist of it all is pretty transparent and familiar, but Boseman's charisma and the film's growing energy carry viewers forward. Director Fabrice du Welz sticks to some dark themes here, but it's positively sunny compared to his most infamous films – Calvaire, Alléluia – which enjoyed (?) rubbing viewers' faces in their very human horrors. The truly vile stuff is only teased here as the film instead remains somewhat more traditional. There's an underlying thread of King being dismissed by Americans as little more than a South African thug, and it builds to a highly satisfying payoff on that front.
Tramps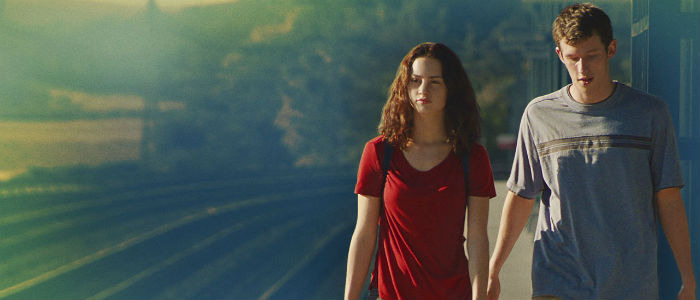 Two strangers cross paths when they're tasked with different parts of an illicit package swap. The convoluted exchange goes sideways when they leave their briefcase with the wrong woman, and as they try to fix their mistake over the next 24 hours, they find a reward even greater than the cash awaiting a job well done. No spoilers, but it rhymes with friendship and maybe even love.
The plot may be thin, as evidenced by the >90 minute running time, but there's more than enough happening here to engage, interest, and entertain as the initial mix-up opens doors to both side adventures and character time. Both Danny (Callum Turner) and Ellie (Grace Van Patten) are at a crossroads in their own lives and still stuck between their careless youths and crushing adulthood, but they find something in each other that pushes them forward. Is it a reflection or an inspiration? Maybe it's both, and it just may be enough to jumpstart the rest of their lives.
Both Turner and Van Patten deliver amiable and charismatic performances as instantly likable characters seemingly out of their depths, and they do good work feeling each other out without the obvious and expected physical fumblings. One scene sees them in a stranger's suburban home, and the comfort and calm of the environment is visible on their faces as something well beyond their norm. Most of the film stays focused on the pair, but Mike Birbiglia has an atypical supporting turn as a bad influence of sorts.