'Legion' Season 2 Premiere Date Set For April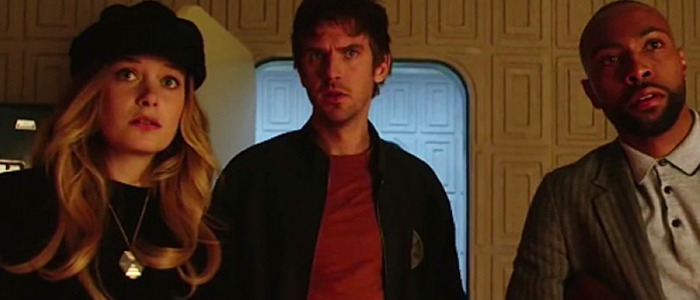 Get ready to get weird all over again: Legion season 2 is coming this spring. The hit FX series will return for an all-new mind-blowing season very soon.
Legion, FX's take on the Mutant anti-hero from Marvel comics, is gearing up for another season full of gif-able Aubrey Plaza moments. FX confirms the series will be back on April 3, 2018.
Where are you, David? #LegionFX returns April 3. pic.twitter.com/AH8JcOZ8v1

— Legion (@LegionFX) February 6, 2018
Creator Noah Hawley has already confirmed Legion season 2 will have 10 episodes and expand its focus to supporting characters as well as Dan Stevens' David. "There's a degree to where the show needs to continue to evolve," Hawley told Collider. "And I'm going to try and look at southern California in a way that we haven't looked at before, to try and find a way to tell stories that are urban and rural and in the astral plane as it were, and continue to look like nothing else." Hawley then added:
"I think there were things about the first season that would unfold faster than they did, and things that I thought would take longer that I dealt with more quickly. I think by the end of the second year I'll have a better sense of how many more years there are to go than I do right now."
At last year's Comic-Con, Hawley confirmed season 2 would have a new villain. At this year's TCA, he revealed that season 2 would feature a big time jump (about a year) from last season. He also provided some insight into the story of season 2:
"If the first year was the story of an insane man in a sane world, then I was interested in looking at David now being the sane man in an insane world. We've established he doesn't have schizophrenia and he has these abilities. There is this time jump, for him to come back and suddenly the world is a very different place. I was interested this year in looking at a mass psychology. Mental illness can also be cultural in a way so those issues were interesting to me. We're also exploring with Dan, he's on a journey here in which in the language of this world, you have heroes and villains. It's not determined yet where he's going to end up. A lot of that's going to have to do with what's holding him on the good path, this love story with Rachel and his experience with Farouk. That's really interesting to explore I hope."
There's no trailer for Legion season 2 yet, but you can catch a quick glimpse of some footage in this FX 2018 programming preview video.