Star Wars Bits: A Special 'Solo' Trailer Reaction, Lando Calrissian Fan Art, And The Secrets Of 'Secrets Of The Empire'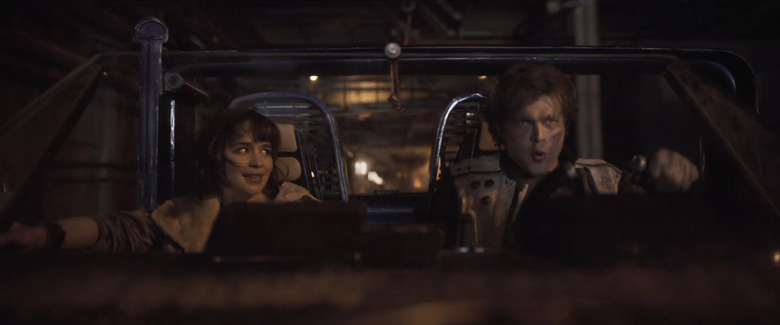 In this edition of Star Wars Bits:
Potential planets are revealed for Solo: A Star Wars Story
A new comic explains how Rey is so strong with the Force
More Snoke backstory in Episode IX?
Attack of the Clones gets a shot-by-shot remake
And much more!
In a post that has since been deleted, AMC Theaters revealed that Solo: A Star Wars Story will visit three familiar-sounding planets: Corellia, Kessel, and Mimban. Corellia is the birthplace of Han Solo as well as the Millennium Falcon (classified as a Corellian freighter); Kessel is known for its brutal slave trade and spice mines, and (in)famous for its space-based racing track; and Mimban is referenced in the non-canon book Splinter of the Mind's Eye by Alan Dean Foster. Enticing! Visit Star Wars News Net for more theorizing.
Star Wars Junk has some images of Hasbro toys to be released in connection with Solo. Though we've seen a bunch of these characters make appearances in the recently aired trailer for the film, others – like the unnamed character next to Lando and toys that hint at a trip to Jabba's Palace – have yet to be glimpsed on screen. Check out Movie Web for a detailed description of the new toy line.
Step into the spotlight. pic.twitter.com/xWxOkHZgqH

— Stephen Byrne (@StephenByrne86) February 5, 2018
Helloooo, what have we here? Artist Stephen Byrne made quick work of Donald Glover's character after the Solo trailer reveal, producing a wonderful, comic book-style illustration of Lando Calrissian in his bold yellow and blue.
Speaking of quick work: Not 12 hours after the full Solo teaser trailer debuted, YouTuber sonnyboo put together a supercut of the teaser trailer and the TV spot released the night before during some random sportsgame telecast. Because Star Wars fans are really needy, okay? It's fine. We're all fine.
My reaction vid to the trailer. #HanSoloReactions pic.twitter.com/79zG0G8TiC

— Joonas Suotamo (@JoonasSuotamo) February 5, 2018
If you have any doubts about whether or not you'll enjoy Solo: A Star Wars Story, I have a quick fix for you: watch the trailer through the (blackened) eyes of Joonas Suotamo, aka the new Chewbacca, and all of your petty and cynical feelings will immediately disintegrate. Suotamo posted his trailer reaction video on Twitter, and it basically just consists of him grinning from ear to ear and squealing "Chewie!!" whenever Chewbacca appears. Same here, bud!
A recent Star Wars Explained video sheds some light on a question that has plagued the fandom since the release of The Force Awakens: how – and why – is Rey so powerful? Perhaps, as Snoke implies in The Last Jedi, the Force chooses someone to embody the light side of the Force when the dark side becomes too powerful (and vice versa). Hat tip to badass warrior librarian Jocasta Nu for hammering the point home in a recent issue of the Darth Vader comic.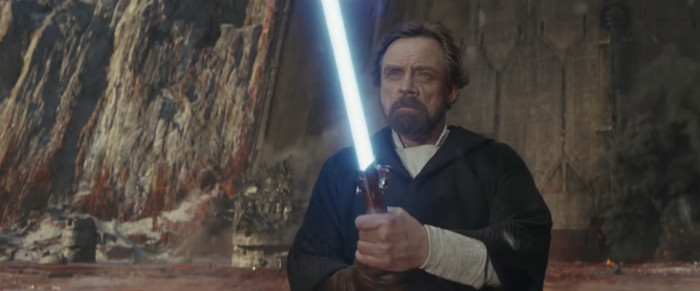 In an interview with Variety, Oscar nominated sound designer Ren Klyce talked about the now famous absence of sound in a particular moment from The Last Jedi. He also addressed another scene in which there should have been an absence of sound: when Luke's Force projection ignites his lightsaber in order to face off against Kylo Ren. Ultimately, the sound design team decided to keep the lightsaber sound in the scene, either because to forego it would have been a giveaway, or because Star Wars is simply not Star Wars without that iconic zhoom.
Lucasfilm announced that the second season of the animated Star Wars series that airs on Disney XD but is not Star Wars Rebels – otherwise known as LEGO Star Wars: The Freemaker Adventures – will be released on DVD on March 13, complete with five additional mini-episodes and a Darth Vader pin (natch). The Freemaker Adventures is not officially canon, but I strongly suggest checking it out if you want some more Star Wars-related hilarity and surprisingly intricate lore in your life.
Thomas Brodie-Sangster, better known as That Guy from That Thing (most notably: the little kid in Love Actually, Jojen Reed on Game of Thrones, and Newt from The Maze Runner franchise), finally speaks out about his cameo from The Force Awakens (see video above). Brodie-Sangster talked to USA Today about getting a call late at night for a vaguely defined, one-line part in a Star Wars movie, and immediately seizing the opportunity. "I was like, 'Um, Yeah! It's Star Wars!,'" he said. "It's a big childhood thing to tick off the list. Just immediately yes. Of course." Too bad he was immediately blown up by Finn and Poe's escaping TIE fighter. RIP, Petty Officer Thanisson. We hardly knew ya.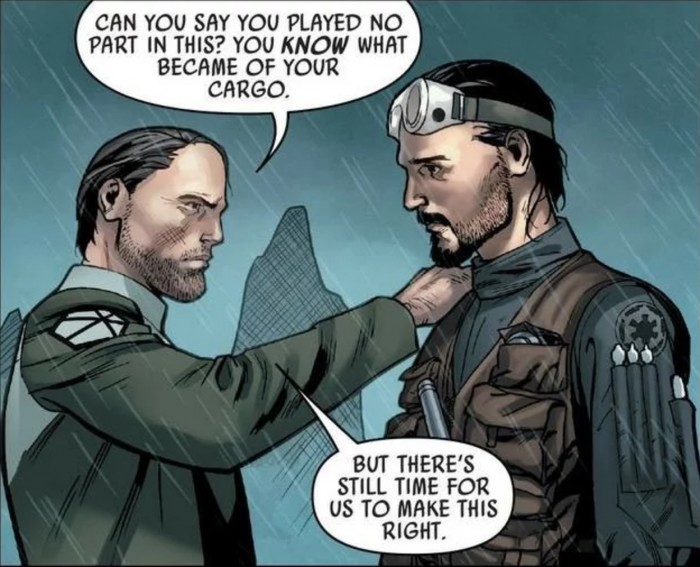 Two corporate / creative juggernauts working together – what could go wrong? A lot, apparently, but Marvel and Lucasfilm have found a common ground on which to work their collective magic. In an interview with IGN, Marvel Comics editor Jordan D. White discussed the dueling philosophies of Marvel and Lucasfilm, including the way each approaches the storytelling process. "The root of [Lucasfilm's] stories and continuity are in movies," White pointed out. "[T]hey're grounded by the reality of moviemaking in a way that we, because we are based in comics, are not." Check out the full interview for more fascinating insights into the world of Star Wars comics.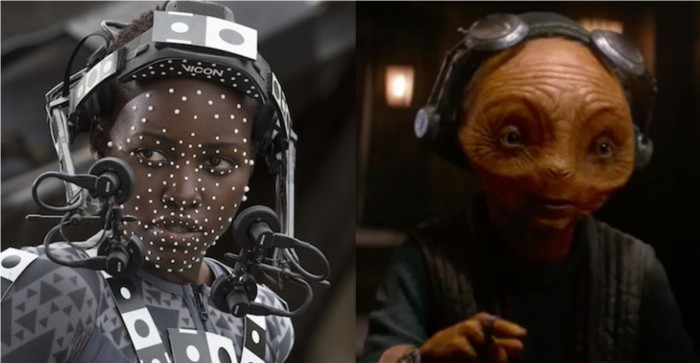 Lupita Nyong'o knows as much as you do about Maz Kanata's role in Episode IX – that is, nothing at all. "I don't know yet," she told THR during a promotional interview for the upcoming Black Panther movie. "I'll know soon." Nyong'o also spoke a bit about what it was like receiving the original script for The Force Awakens: "An assistant was flown to my hotel, with a script in a locked contraption. It looked like something out of Star Wars. And he made me sign something and gave me instructions. I had a certain number of hours to read the script, and the assistant was just waiting, waiting in Morocco for me to finish reading so that he could put it in that locked thing and take it back." Seems like you'd need a Master Codebreaker to crack that case!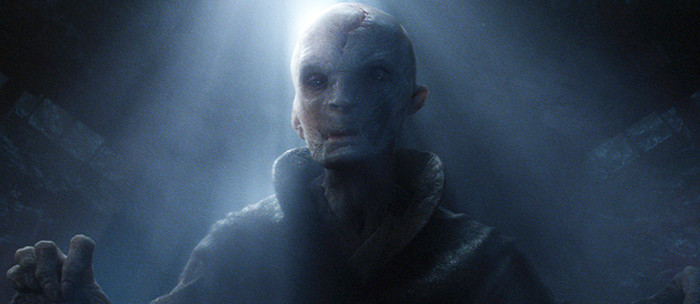 Thank goodness for Black Panther press tours, eh? In an interview about another villain played by Andy Serkis, Serkis also teased a potential continuation of the late Supreme Leader Snoke's story in Episode IX. When asked about whether he has discussed Snoke's past with Rian Johnson or J.J. Abrams, Serkis told ScreenCrush: "We wanted to keep it a mystery and, you know by the way, it is Star Wars, so who knows what might happen. Without giving anything away." Without giving what away, Andy?!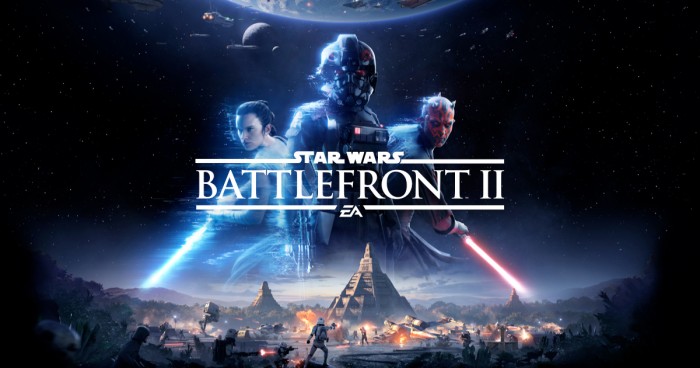 According to a report by the Wall Street Journal that surprises no one, Star Wars: Battlefront II is set to fall short of sales expectations. The most likely culprit is, of course, the loot box fiasco that necessitates micro-transactions as an integral element of gameplay. As it turns out, people don't love spending tons of money after already spending tons of money. Who'da thunk?
The Star Wars Show uncovers the secrets of Secrets of the Empire, a hyper-reality experience from ILMxLAB and The VOID. Speaking with show host Andi Gutierrez, writer and producer David S. Goyer explained his motivation for joining the team: "Like so many people, I wanted to be in Star Wars, and this was a chance to do that." Yep, that checks out. Hit up the video above for more, including an interview with ILMxLAB Senior Creative Producer Diana S. Williams.
Sometimes, a group of heroes arises that we never knew we needed. Those heroes are the Knights of Renesmee, who produced a deliciously terrible shot-by-shot remake of Revenge of the Sith and have now moved on to the cringiest of the Star Wars prequels: Attack of the Clones. The group recently released a teaser trailer for their film (see above), which features abysmal special effects, line readings almost as bad as the ones from the actual movie, and a gag with Anakin removing his shirt before running into battle (so that's where Kylo got it from!). It's pure art.