'Westworld' Secret Website Reveals 6 Total Parks; See The Alternate Trailer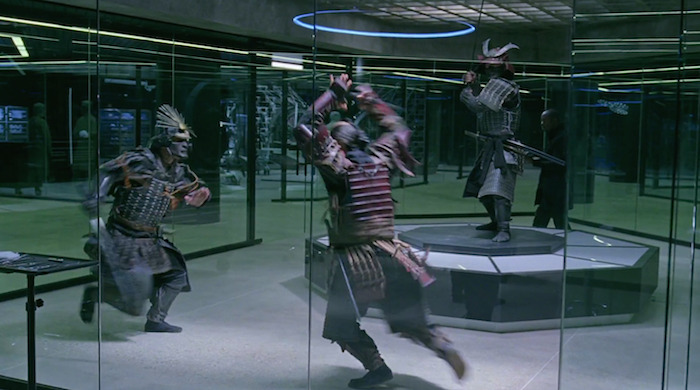 These violent delights aren't coming to an end any time soon. HBO is amping up its viral marketing for Westworld season 2 with a new secret website teasing five other parks outside of Westworld, as well as an alternate trailer to the spot that debuted during Super Bowl Sunday. Plus, we get a peek at the mysterious founder of Delos Inc., the corporation at the top of the chain in Westworld.
Westworld fans will have more to do in the two months before the season 2 premiere beyond simply re-watching the Super Bowl trailer dozens of times. Shortly after the trailer premiered, efficient Reddit users discovered a secret website called Delos Destinations, named after the shady corporation that runs Westworld and its ilk. The site boasts "the luxury resort, redefined," and offers a slideshow of all six of its parks.
Unfortunately for us, only the slide for Westworld is accessible. The other five slides are distorted with the text "reservations are closed the public" overlaid on top of flashing images that give us a glimpse at what the park looks like.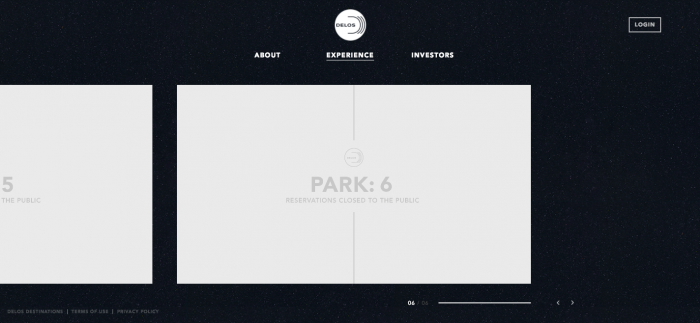 Thanks to the Westworld season 1 finale, we know that one of those five other parks is called "S-World," presumably standing for Samurai World or Shogun World. There is a shot of what we can assume to be S-World on the About page, which shows a beautiful (stock?) image of a hazy Japanese cityscape. Westworld co-creator Jonathan Nolan has previously said that he wants to explore more worlds beyond the Westworld, including the elusive Samurai World. Nolan and Westworld co-creator Lisa Joy have also hinted that the series could delve into Medieval World and Roman World, depicted in Michael Crichton's original 1973 film, in the future. "This park contains multitudes," said Nolan. "We hope to explore that in the seasons going forward."
So what other worlds does that leave us? Futureworld (which appeared in the 1976 Richard T. Heffron sequel) could make an appearance, which leaves the sixth park without a theme that can be drawn from the original film series. io9 puts forward a Reddit theory that the sixth world could be a closed-off secret park where the robots are trained to act as people — which certainly calls to mind Dolores' ominous speech in the Westworld trailer intoning "because this is your world."
Other than the parks, the secret website offers a whole slew of delights, including a link to the bio of Delos founder James Delos, played by Scottish actor Peter Mullan (Top of the Lake). And clicking on the Westworld park slide takes you to HBO's Westworld website, where an alternate trailer has been posted with a quick glimpse at James Delos as well as a shot of a bloodied Maeve (Thandie Newton) and the debut of a Native American character played by Zahn McClamon (Fargo season 2).
Westworld season 2 premieres April 22, 2018.