Jessica Chastain Cut From Xavier Dolan's New Movie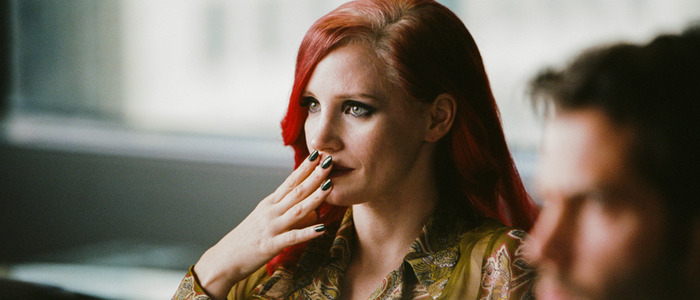 Don't expect to see Jessica Chastain in Xavier Dolan's new movie. Donlan's upcoming film The Death and Life of John F. Donovan has a phenomenal cast, but Jessica Chastain is no longer among them. Dolan recently revealed that after much deliberation, he's has cut Chastain and her character out of the film.
Would you cut Jessica Chastain out of your movie? I sure as heck wouldn't, but I'm not Xavier Dolan. The acclaimed Canadian filmmaker has been hard at work on his first English-language film The Death and Life of John F. Donovan, which boasts a cast that includes Natalie Portman, Thandie Newton, Susan Sarandon, Kathy Bates, Jacob Tremblay, Michael Gambon, Kit Harrington, and, until recently, Jessica Chastain. But anyone hoping to see Chastain in Dolan's new film will now have to temper their expectations: the actress' part has been cut.
Why Xavier Dolan Cut Jessica Chastain
The filmmaker took to his Instagram account to reveal that after a "long period of reflection," he's decided to cut Chastain's part from the film.
Please bare with me and read. Perhaps not the news you were waiting for, but something I had to tell you nonetheless. I will have other kind of information over the next few weeks. Please don't doubt my eagerness to share The Death and Life of John F. Donovan with you. – XD
Here's the text of the message if you don't feel like scrolling through the Instagram post:
What you need to hear from me is Jessica Chastain's character, after what was a long period of reflection, had to be cut from the film. It was an extremely difficult decision to make. I feel, toward Jessica, a sincere love, and a great admiration. The decision was editorial and narrative, in that it has nothing to do with a performance, and everything to do with a character, and the compatibility of its storyline. This "villain" subplot, albeit funny and entertaining, didn't feel like it belonged to the rest of the story, which ended up not being on heroes or their nemesis, but rather on childhood, and its dreams. There is, in this film, a conversation on show business, yes, but it was in the family dynamics – and, once again, in mothers and sons relationships – that the heart of this film resided.
The Death and Life of John F. Donovan focuses on an actor reminiscing about the written correspondence he once shared with a now-dead TV star. As Dolan says, Chastain had the "villain" role, which apparently didn't fit in with the rest of the film. The film is, of course, Dolan's vision, so he would know best about what works and what doesn't. That said, as a huge Jessica Chastain fan, I can't even imagine cutting her out of a movie. That's nuts! But again, if this is what Dolan thinks is best, I'm sure he's right. Maybe.
Dolan has been editing The Death and Life of John F. Donovan since May of 2017. Hopefully now that he's finalized the decision to cut Chastain's character, he'll be able to finish up the film for release some time this year. Alas, it will be Chastain free. We'll have to simply be content with this wonderful, and now outdated, poster.