'Death Wish' Trailer: Eli Roth's Latest Gets The 'Grindhouse' Treatment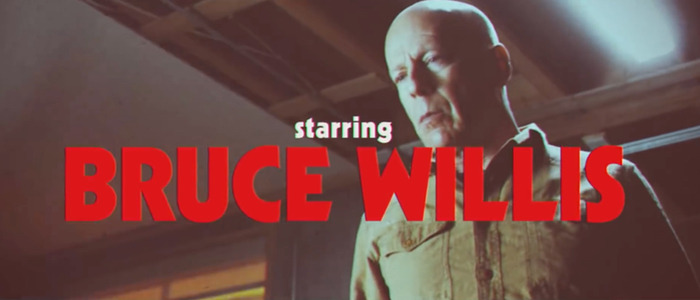 Eli Roth's Death Wish is an ill-advised remake, but the film is essentially finished and ready to hit theaters sooner rather than later. In a new tongue-in-cheek attempt to sell the film to a new audience, a Grindhouse-inspired Death Wish trailer attempts to highlight the lighter side of shooting a bunch of people.
The last thing we all need right now is a new movie about an angry white guy buying a bunch of guns and mowing people down, but that won't stop shock master Eli Roth. The Hostel director has helmed a remake of the 1974 Charles Bronson flick Death Wish, about a man who decides to take the law into his own hands when his family is attacked. Death Wish was originally set for a November 2017 release, but in the wake of the tragic Las Vegas shooting in October of 2017,  Annapurna Pictures pushed the release back to 2018. Now, Roth and company have released a new Grindhouse-inspired trailer that attempts to make Death Wish look a lot more fun that it probably is. Check out the trailer below.
Death Wish Trailer 
This trailer is, of course, a callback to the film Grindhouse, which featured a fake trailer for a Roth-directed film called Thanksgiving. Grindhouse kicked off a fake Grindhouse-inspired trailer trend which eventually lead to the creation of the film Hobo With a Shotgun. It was sort of clever and fun at the time, but now it seems dated and out of touch...just like everything else involved with Death Wish. The tone especially seems all wrong here: the footage is not even slightly tongue-in-cheek, and star Bruce Willis appears to be sleepwalking through yet another role.
A Death Wish remake has been brewing for years now. At one point, Sylvester Stallone was set to direct and star in the remake. After Stallone departed, Joe Carnahan planned to helm the film with Liam Neeson in the lead, but that, too, never happened. Will Eli Roth be the right man for the job? We shall see when Death Wish hits theaters on March 2, 2018.
Metro-Goldwyn-Mayer Pictures presents director Eli Roth's reimagining of the 1974 revenge thriller Death Wish. Dr. Paul Kersey (Bruce Willis) is a surgeon who only sees the aftermath of his city's violence as it's rushed into his ER – until his wife (Elisabeth Shue) and college-age daughter (Camila Morrone) are viciously attacked in their suburban home. With the police overloaded with crimes, Paul, burning for revenge, hunts for his family's assailants to deliver justice. As the anonymous slayings of criminals grabs the media's attention, the city wonders if this deadly avenger is a guardian angel...or a grim reaper. Fury and fate collide in the intense action-thriller Death Wish.