'A Quiet Place' Super Bowl TV Spot: John Krasinski And Emily Blunt Are Being Hunted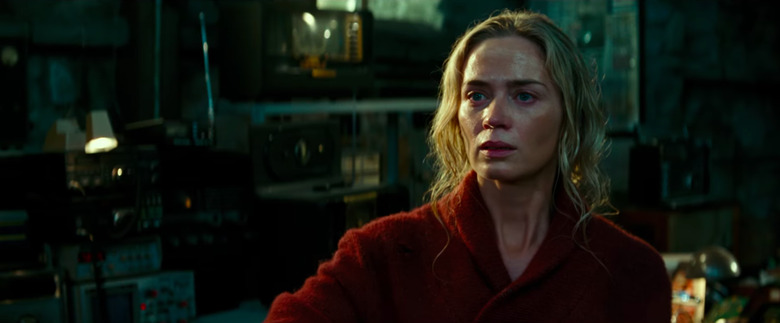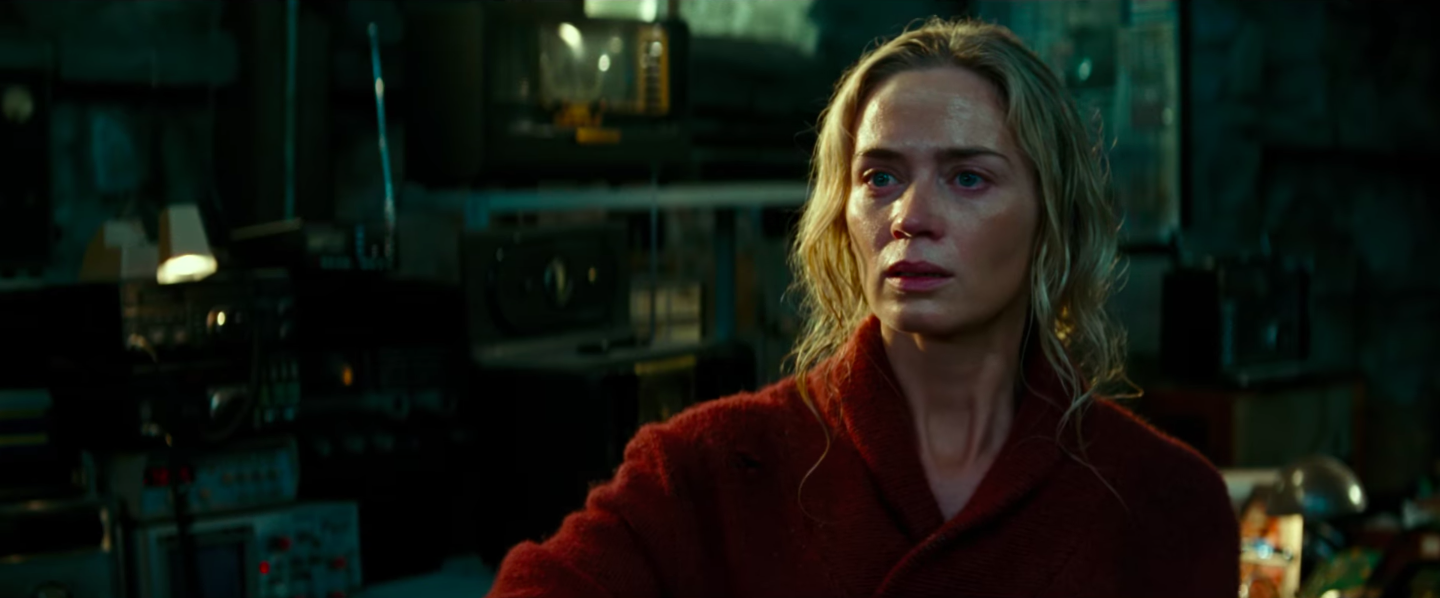 John Krasinski gets in front of and behind the lens for the taut thriller A Quiet Place. The eerie horror film stars Krasinski and real-life wife Emily Blunt as the heads of a family who are besieged my monsters that hunt via sound. After a moody first trailer was released in November, a new TV spot has dropped during today's Super Bowl, upping the stakes and the suspense.
A Quiet Place Super Bowl TV Spot
The first trailer offered little information in the way of plot, instead only presenting a picturesque portrait of a family living in complete silence. Blunt and Krasinski are parents to two children (Wonderstruck breakout star Millicent Simmonds and newcomer Noah Jupe), living fairly happily in an isolated cabin and communicating solely through sign language. But then a lantern breaks, and all hell breaks loose.
"If they can't hear you, they can't hunt you," is the cryptic tag line of the film, but the proverbial "they" remains in shadow. Until now.
The TV spot gives a peek into the "hunters" themselves, which look like humanoid beings that attack and appear behind the family members, terrorizing them after Jupe's character turns on a beeping toy airplane — which begs the question of what is the inciting incident that leads to the family being hunted in the first place, the lantern or the toy airplane? The spot also does a bit of world-building, with news reports claiming "a massive invasion" of some kind. Later, we see Blunt and Krasinski's family plodding through an abandoned town, with wreckages of cars littering the street and no one else in sight. In an impressive feat, the spot manages to deliver a few more intriguing details while still keeping the rest of the film veiled in mystery.
Along with the spot, a new featurette cryptically reveals a little more information.
A Quiet Place is Krasinski's third feature film in the director's chair, but his first pivot to horror — a genre the former Office star isn't quiet associated with. But the trailer and TV spots show potential for A Quiet Place to take up It Comes At Night's mantle as the cerebral horror film of 2018.
A Quiet Place is set to hit theaters on April 6, 2018.