Sequel Bits: 'The First Purge', 'Glass', 'Don't Breathe 2', 'Avatar 2', And More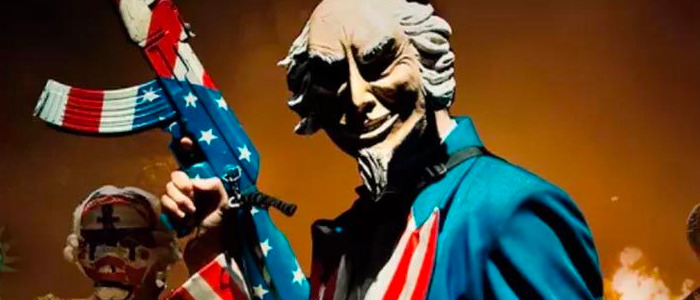 In this edition of sequel bits:
The First Purge teaser capitalizes on how terrifying America is right now.
M. Night Shyamalan has screened some Glass footage, and people are happy.
Stephen Lang confirms Don't Breathe 2 (again).
Stephen Lang also offers an update on Avatar 2.
Tom Cruise is kind of a jerk on the set of Mission: Impossible – Fallout.
Michael B. Jordan is excited for the new Creed 2 director.
Polymath Hailee Steinfeld might also sing as well as star in Bumblebee.
Want to hear the plot of Goosebumps 2? Sure you do!
A new lego set for Jurassic World: Fallen Kingdom.
A first look at Tremors 6.
America is extra terrifying right now thanks to a certain individual currently occupying the White House. You know who I'm talking about. The Purge franchise knows this, too, and is using it to their advantage with the marketing for The First Purge. After a poster making use of an infamous red baseball hat, The First Purge also released this brief little teaser. There's no actual footage from the movie here, but you get the idea. The First Purge opens July 4, 2018. Here's a synopsis.
Behind every tradition lies a revolution. Next Independence Day, witness the rise of our country's 12 hours of annual lawlessness. Welcome to the movement that began as a simple experiment: The First Purge. To push the crime rate below one percent for the rest of the year, the New Founding Fathers of America (NFFA) test a sociological theory that vents aggression for one night in one isolated community. But when the violence of oppressors meets the rage of the marginalized, the contagion will explode from the trial-city borders and spread across the nation.
Just came back from LA where I showed 12mins of #Glass to @UniversalPics & @DisneyStudios . Very very gracious reaction. #comicbookthriller

— M. Night Shyamalan (@MNightShyamalan) January 29, 2018


Glass, the sequel to both Unbreakable and Split, won't be out for nearly a year, but director M. Night Shyamalan is already showing off some footage to studio execs. The filmmaker took to Twitter to reveal he had screened 12 minutes of footage from the upcoming film. "Very gracious reaction!" he said. Of course, it's worth noting he's screening this footage for executives who want the film to be a big hit, so they might not be the most objective audience. Still, Glass is a very exciting project, especially since Shyamalan seems to have fully gotten his groove back. Glass, starring Bruce Willis, Samuel L. Jackson, James McAvoy, and Anya Taylor-Joy, opens January 18, 2019.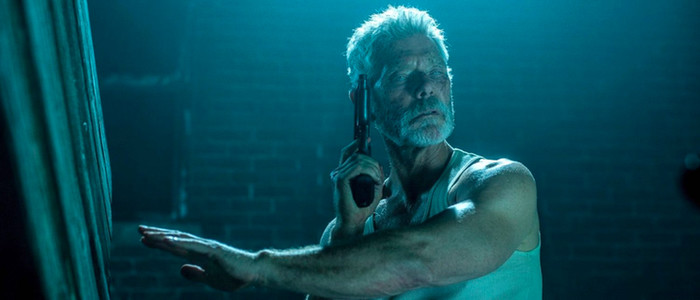 Don't Breathe 2 was already confirmed over a year ago, but Stephen Lang, who played the very deadly blind man in the first film, has confirmed it yet again. Lang didn't provide any details per say, but when ScreenRant asked him about the potential sequel, the actor replied, ""Oh yeah, we're doing a sequel." The first film had a gang of thieves breaking into a house to rip off someone they thought would be a harmless old blind man. Instead, they found the deadliest blind man on earth, who proceeded to kill pretty much all of them, save one. Even though it seemed pretty clear Lang's character was killed in the film, a scene right before the credits (stupidly) confirms he's still alive. Just what, exactly, will be happening in Don't Breathe 2 is still a mystery, but I'm sure it'll involve Lang slaughtering some fools who dare cross him.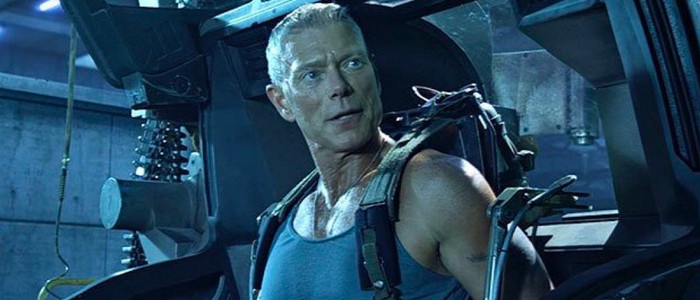 How about some more Stephen Lang sequel news? Lang will reprise his role as General Badguy in Avatar 2, and the actor provided an update on the film to ScreenRant. When asked how director would be pushing boundaries with his technologically advanced sequel, Lang responded, "Well, in ways that are probably too numerous or too, kind of, complex or too subtle for me to even articulate right now. I mean, look it's no secret that we're doing a lot of underwater motion capture, which, in itself is groundbreaking, it just hasn't been done." The actor then went on to talk about the undersea setting, saying, "There's something about the world being undersea. That is extremely beautiful, fascinating, challenging to him. So, you know, there's sections that taker place. . . so, that in itself is a big deal. But just, what are we, three months into shooting now, it's like nothing I've done before." Finally, Lang offered this succinct summation of the sequel: "It's in many ways reminiscent of Avatar, but it's kind of Avatar on steroids." Avatar 2 opens December 18, 2020.
That rascal Tom Cruise, he's incorrigible, let me tell you. During an appearance on the Graham Norton Show to promote the new Mission: Impossible movie Mission: Impossible  – Fallout (note: I have no idea why they're promoting this movie so early like this), co-star Simon Pegg revealed that Cruise hummed the John Williams Superman theme on-set to tease co-star Henry Cavill (aka the current Superman). Personally speaking, this bugs me, because that theme doesn't go with Cavill's Superman, but who am I to tell Tom Cruise how to goof-off? Here's the quote from the clip, via Heroic Hollywood:
Simon Pegg: We were shooting a car chase in Paris and it was me, Tom, Sean Harris, Ving Rhames and Henry. So it's a very cramped car, particularly with Ving and Henry who are both big guys, and me in the middle. Bombing around Paris, and every time we finish the shot, we have to reset the shot, drive back to the start point so we can do it again. Henry has had enough of sitting in the cramped car, so he says, 'Can I run back, I'll run back.' So Henry took off and ran back to position one whereas we just drove next to him going, [mimics classic Superman theme song].
Tom Cruise: He was doing the score, we're just driving, he did the whole thing the whole way, right next to him.Henry Cavill: It's one of the coolest moments of my life is having Tom Cruise do that driving next to you. You know you've made it.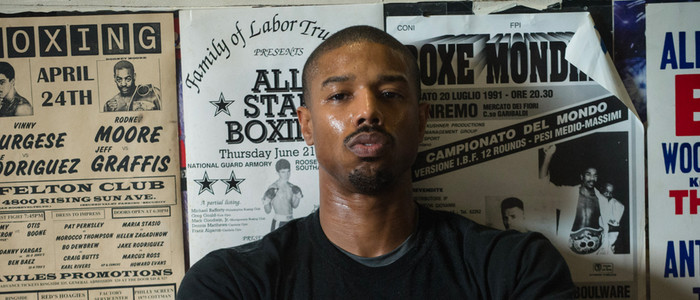 Michael B. Jordan, who will next be seen in Black Panther, is also stepping back into the role of Adonis Creed in Creed 2. Creed director Ryan Coogler was too busy to return for the sequel, and for a while, co-star Sylvester Stallone was planning to direct the film. Now, Steven Caple Jr. is going to helm Creed 2, and Michael B. Jordan says he's excited to work with Caple. Speaking with Deadline, the actor said:
"Well, Steven Caple Jr. is going to direct it, and I'm really excited about working with him. Right now, we're in the process of getting the script tight and making sure that it's perfect... Not exactly sure when we're starting, but in the next few months we'll get back to it and try to deliver a solid project in Creed 2."
Creed 2 is due out November 21, 2018, so they should probably start shooting very soon.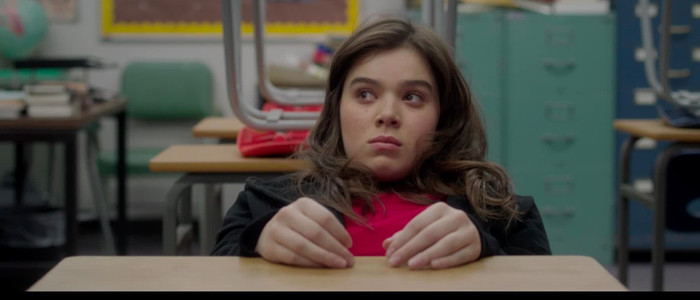 Hailee Steinfeld is both a singer and an actress, and in a new interview with Billboard, the performer was asked if she'd be performing songs at all in the upcoming Transformers spin-off Bumblebee. Steinfeld neither confirmed or denied, and hinted that the film's 1980s setting might play a part in the music:Billboard: One last question. You are in the new Bumblebee movie. It's coming, I think, at the end of this year. Are you going to be singing with the car? I'm just wondering.Hailee: There may be a little plot twist. Bumblebee actually might be singing. The movie takes place in the 80s and there are some incredible 80s references in terms of music. I'm hoping that, may be, post production-wise I can jump in on a little something.Billboard: 80s covers perhaps?Hailee: 80s covers perhaps. *smiles*
Whatever. Bumblebee opens December 21, 2018.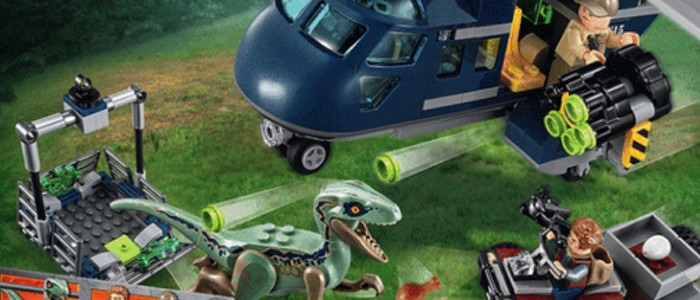 Yahoo has uploaded some Jurassic World: Fallen Kingdom Lego sets that offer a (possible) look into the upcoming sequel. They include sets like, "Jurassic World Blue's Helicopter Pursuit", "T. rex Tower", and "T. rex Breakout". Will all of these events happen in Jurassic World: Fallen Kingdom? Maybe, maybe not. At the very least, they provide a hint that the film will feature more dino mayhem, but you probably already knew that. Head over to Yahoo to see some more images of the sets. Jurassic World: Fallen Kingdom opens June 22, 2018.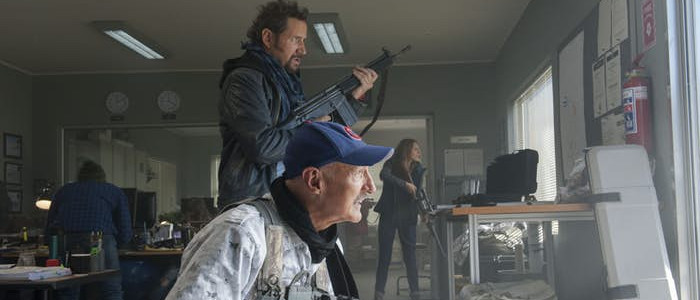 God almighty, they made a Tremors 6 for some reason. ScreenRant has an entire gallery of exclusive images from the sequel, which once again features Michael Gross as survivalist/Graboid hunter Burt Gummer. Titled Tremors: A Cold Day in Hell, the sequel "finds Burt Gummer and his son Travis at a remote research station, where they must go up against Graboids that have been converted into living weapons." There's no official release date yet, but you can expect Tremors: A Cold Day In Hell to be released sometime in 2018.