'The Young Karl Marx' Trailer: Communism Gets The The Hot, Young Makeover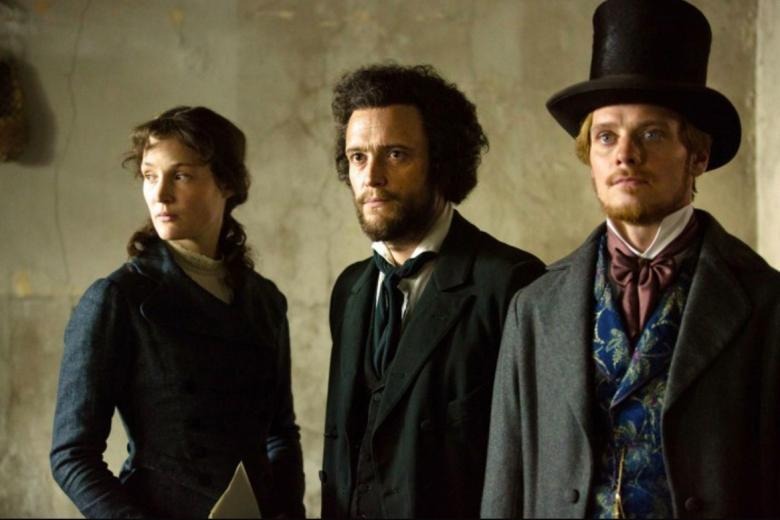 First, it was a Young Pope, in the form of Jude Law. Then we received a Young Shakespeare, courtesy of TNT's edgy series, Will. Then we were gifted Young Dumbledore, again in the form of Jude Law. I'm not suggesting that there is a cinematic universe of young, sexy versions of famous figures (the majority of them looking like Jude Law), but seeing the rollout of several film and TV projects centered around a "young" figure is a little funny.
And that brings us to The Young Karl Marx, a French-German movie that is not in the least bit funny, though it is a tad sexy. Starring Inglourious Basterds scene-stealer August Diehl as the titular young Marx, The Young Karl Marx comes from Raoul Peck, fresh off the acclaim of his documentary I Am Not Your Negro. But the name that will likely grab your attention is Vicky Krieps, the breakout star of awards season darling Phantom Thread.
The Playlist debuted this exclusive trailer for The Young Karl Marx, which follows Marx in 19th centuy Paris as he instigates the Socialist movement, working with his wife Jenny von Westphalen and his industrialist friend Friederich Engels (who eventually co-authors the Communist Manifesto with Marx) to fight for the oppressed working class.
The Young Karl Marx Trailer
The film seems like your standard biopic, with the most exciting elements being the title and the talent behind and in front of the camera. Krieps gave a stunning, subdued performance in Phantom Thread, and I don't doubt that The Young Karl Marx's release is being specifically timed for a U.S. release right on the tails of Paul Thomas Anderson's acclaimed film.
Here is the official synopsis for The Young Karl Marx:
At the age of 26, Karl Marx (August Diehl) embarks with his wife Jenny (Vicky Krieps) on the road to exile. In 1844 Paris they meet young Friedrich Engels (Stefan Konarske), son of a factory owner and an astute student of the English proletariat class. Engels brings Marx the missing piece to the puzzle that composes his new vision of the world. Together, between censorship and police raids, riots and political upheavals, they will preside over the birth of the labor movement, which until then had been mostly makeshift and unorganized. This will grow into the most complete theoretical and political transformation of the world since the Renaissance – driven, against all expectations, by two brilliant, insolent and sharp-witted young men.
The Young Karl Marx premiered at the Berlin International Film Festival in February 2017. It's set to open on in the States on February 23, 2018 in New York at The Metrograph and Los Angeles at Laemmle Royal, with a wide release to follow.