Now Stream This: Spielberg, Outdoor Horror, Cannibal Mermaid Musicals, Aubrey Plaza And More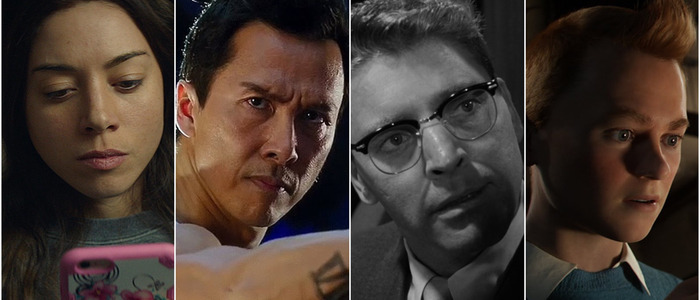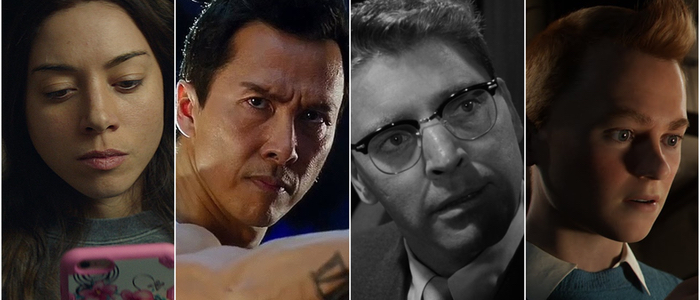 (Welcome to Now Stream This, a column dedicated to the best movies streaming on Netflix, Amazon, Hulu, and every other streaming service out there.) 
Welcome to another edition of Now Stream This. I've scoured the wild world of streaming services to bring you the best of the best of the best. It seems every day another new streaming service is popping up, making it nearly impossible to navigate this dangerous terrain. Don't worry, I'm here to help. You're welcome.
This edition of Now Stream This brings you a highly underrated and very recent Todd Haynes movie, a new Netflix horror flick, a gloriously over-the-top action movie, a cynical noir loaded with snappy dialogue, the first Hannibal Lecter film, a romantic horror movie, a Steven Spielberg adventure, a cringe-inducing social media comedy, and some good old fashioned body horror. It's time to look at the best movies streaming right now. Let's get streaming.
Now Streaming on Amazon Prime Video
Many critics were a bit cold towards Todd Haynes' Wonderstruck last year, and I'm honestly not sure why. This is a lovely, unique film, featuring a star-making performance from young Millicent Simmonds. The story is set in two timelines: the 1920s and the 1970s. In these respective timelines, two children run away from home, and find themselves in the same place. Haynes slowly draws these two storylines together, and the results are remarkable. Also remarkable: Carter Burwell's gorgeous score.For fans of: Hugo, The Secret Garden, The NeverEnding Story, Julianne Moore wearing a fake nose.
Streaming on Netflix February 9
Do you like to go camping? If so, what the hell is wrong with you? I, for one, am not a fan of the great outdoors, and horror movies seem to back me up here. Whenever characters in a horror film venture into the woods, bad stuff happens. Case in point: David Bruckner's creepy new film The Ritual, which arrives on Netflix this month. After the tragic death of their friend, four old college pals get together to go hiking through Scandinavian wilderness. What starts off pleasantly enough soon turns terrifying after the four decide to take a shortcut. The shortcut just gets them lost, and after seeking shelter in a spooky old abandoned cabin, things go from bad to worse. This is a slow-burn, highly unsettling horror movie that does a masterful job building tension.For fans of: The Descent, The Blair Witch Project, Kill List, avoiding the woods at all costs.
3. XXX: The Return of Xander Cage
Now Streaming on Amazon Prime Video
Listen, you want high art? You want sophistication? You want class? Then look elsewhere. But if you want a badass, over-the-top, joyous thrill ride, then you need to watch XXX: The Return of Xander Cage. Even if you've skipped the previous two XXX movies, it doesn't matter. All that matters is this movie features a scene where Vin Diesel and Donnie Yen get into a dirt bike chase, and then end up riding their dirt bikes across the ocean. This is glorious, grade-A cheese that never disappoints because it's never trying to be anything other than a dumb, fun, low-stakes action movie. Bonus: Toni Collette hams it up, big time.For fans of: The Fast and the Furious series, Point Break, glorious nonsense.
4. Sweet Smell of Success
Streaming on FilmStruck February 7
An acidic, crackerjack story of gossip and exploiting the press, Alexander Mackendrick's highly cynical yet highly entertaining Sweet Smell of Success stars Burt Lancaster as a Broadway gossip columnist, and Tony Curtis as the sycophant press agent Lancaster exploits for his cruel whims. The script, courtesy of Clifford Odets and Ernest Lehman, is not pleasant, yet Sweet Smell of Success is somehow a delight to watch – mostly thanks to the rat-a-tat dialogue and Lancaster's killer performance.For fans of: The Front Page, All About Eve, In a Lonely Place, dialogue like, "You're dead, son. Get yourself buried."
Streaming on Hulu February 1
Before Anthony Hopkins became Hannibal Lecter, Brian Cox took on the role of everyone's favorite cannibal psychiatrist. Michael Mann's sweaty, unnerving Manhunter adapts Thomas Harris' Red Dragon, the first Lecter novel, into a neon-drenched crime thriller. William Peterson is Will Graham, an FBI profiler who gets inside the head of a serial killer known as the Tooth Fairy (a very disturbing Tom Noonan). When not tracking the Tooth Fairy, Graham is seeking not very helpful advice from the incarcerated Dr. Lecter (technically, his name is spelled Lecktor here, for some reason). Cox's take on Hannibal the Cannibal is very different than Hopkins', just as Mads Mikkelsen's take on the role is worlds removed from both Cox and Hopkins. Manhunter isn't one of Mann's best films, but it really does it hold up, and it has style to spare.For fans of: Hannibal (the TV series), To Live and Die In L.A., Miami Vice, Iron Butterfly music blasting at full volume.
Now Streaming on Shudder
Imagine Richard Linklater's Before Trilogy remade as a romantic horror movie and you might end up with Spring. Justin Benson and Aaron Moorhead direct this strange yet ultimately sweet story about an American (Lou Taylor Pucci) who ends up in Italy and finds himself drawn to the beautiful Louise (Nadia Hilker). But Louise has a monstrous secret, which threatens to derail any relationship between these two star crossed lovers (and rack up a body count in the process). With stunning cinematography from Moorhead, Spring unfolds at a dreamy pace, ultimately becoming an absolutely beautiful horror movie/love story hybrid.For fans of: The Before Trilogy, Certified Copy, Resolution, tentacles.
7. The Adventures of Tintin
Now Streaming on Netflix
People slept on Steven Spielberg's The Adventures of Tintin, but it's time to wake up and smell the adventure. This 3D motion capture computer-animated film directed by Spielberg and produced by Peter Jackson captures the spirit of Spielberg's Indiana Jones series, and renders it all with brightly-lit comic delight. While a live-action take on this material might have been just a bit more exciting, Spielberg still manages to transfer his considerable directing skills and his fluent visual grammar onto the animated world of the film. Jamie Bell is Tintin, a journalist who gets caught up in an adventure involving pirates, hidden treasure, and more. It's so much fun and a perfect distraction from how terrible the real world is.For fans of: The Indiana Jones series, Baby Driver, the Lord of the Rings trilogy, great snakes.
Now Streaming on Hulu
In a just world, Aubrey Plaza would be up for a Best Actress Oscar this year for her work in Ingrid Goes West. But this is not a just world, folks. So instead, you'll just have to settle for watching Plaza's incredible performance as the film streams on Hulu. Plaza plays a social-media obsessed young woman who begins stalking an Instagram celebrity (played by Elizabeth Olsen). As you can imagine, this doesn't work out so well. This is an uncomfortable film to watch, and while it was sold as a comedy, you'll probably be cringing more than laughing. Still, Plaza's performance is dynamite. Filmmakers need to give her more lead roles, ASAP.  For fans of: Unfriended, The Cable Guy, The Gift, Catwoman masks.
Now Streaming on FilmStruck
Have you ever wanted to see a musical about cannibal mermaids? Then look no further than The Lure. This Polish horror-comedy-musical from director Agnieszka Smoczy?ska follows two mermaid sisters who come onto dry land and get caught up in a love triangle. It is a weird freakin' movie, folks, and it's definitely something you're going to want to seek out. Very few movies can deliver toe-tapping songs as well as scenes of mermaids chowing down on human flesh, but The Lure pulls it off, and then some.For fans of: Splice, Splash, The Shape of Water, movies that make you mutter, "What the hell is this?" as you watch them.
Now Streaming on Shudder
Caleb Landry Jones, who has made a name for himself playing creepy dudes, got his first big lead role in the 2012 horror film Antiviral, directed by Brandon Cronenberg, son of David Cronenberg. The younger Cronenberg is clearly following in his father's footsteps here, delivering a nasty, queasy film loaded with social commentary and body horror. In the not-too-distant future, obsessed fans go so far as to purchase illnesses harvested from their favorite celebrities. Jones plays a clinic employee who sells illegal sick samples on the black market, which he smuggles out in his own body. Needless to say, this backfires, badly. You should absolutely watch Antiviral, but maybe don't watch it while eating. Just a heads up.For fans of: The Brood, Existenz, Shivers, being uncomfortable.