HBO's 'Watchmen' TV Series Taps 'The Leftovers' Director Nicole Kassell For Pilot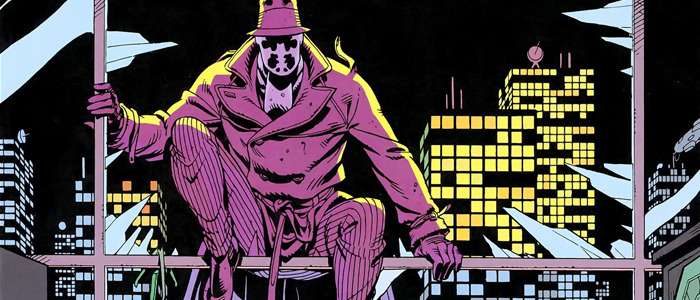 Who directs the Watchmen? The answer, for the pilot of HBO's new Watchmen TV series adaptation at least, is The Leftovers director Nicole Kassell.
The director of two Leftovers episode will be reteaming with showrunner Damon Lindelof to helm the pilot of his high-profile adaptation of Alan Moore and Dave Gibbons' seminal graphic novel.
Kassell has been tapped by HBO to direct the pilot, which she will executive produce alongside Lindelof, according to Deadline. Lindelof will write the pilot.
Kassell was responsible for two critically acclaimed episodes of The Leftovers – season 2's "No Room at the Inn" and season 3's "It's A Matt, Matt, Matt, Matt World" – and has worked on Vinyl, Westworld, The Americans, and Better Call Saul. She made her feature film directorial debut in 2004 with the brutal and disturbing The Woodsman, which starred Kevin Bacon in a creepy, critically lauded performance.
Her resume makes Kassell seem like the perfect fit for Watchmen, a comic book series released in the 1980s which took a sadistic, satirical approach to superheroes, upending the perception that audiences had of the genre. Originally published in 12 issues between 1986 and 1987, Watchmen followed a sprawling story about washed-up superheroes struggling with their place in an increasingly harsh society, and the death of one of their own. It was a revolutionary series replete with surreal flashbacks, current politics, and social commentary whose influence is still being felt today.
HBO's Watchmen series comes almost 10 years after Zack Snyder's 2009 feature film, an exceptionally faithful and stylish but bloated adaptation that opened to mixed reception. Lindelof has previously commented on Snyder's adaptation, saying that he thought the director did the best he could within a two-hour window:
"I think that Zack Snyder made the best possible movie adaptation considering the fact that he was really out to not revise things, the fans really wanted a literal adaptation. That's exactly what he delivered. He delivered that with an incredible amount of grace and skill. But I think that, for those of us who basically said 'How do you do Watchmen in a two and a half hour movie?' He has now answered: 'This is how.' You just have to kind of leave it at that. Over time, I think history will basically tell whether the movie was brilliant or less than, but all I can say is how incredibly impressed I personally watching what Zack had accomplished."
No cast has yet been announced for Lindelof's adaptation. The project, which hails from Lindelof's White Rabbit production company in association with Warner Bros. Television, has received an order for backup scripts.