Sequel Bits: 'Bill And Ted', 'Halloween', 'Cloverfield', 'Avatar' And More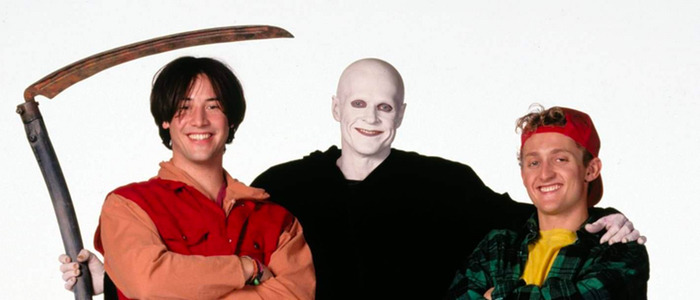 In this edition of sequel bits:
New casting and a new set photo for Halloween
Tom Cruise fell again on the set of Mission: Impossible – Fallout
New plot details for Cloverfield 3
No chance of a Hangover 4
Potential plot details for Bill and Ted 3
Dileep Rao will reprise his role in the Avatar sequels
Denis Villeneuve really thought Blade Runner 2049 would land a Best Picture nomination
A new photo from Sicario 2: Soldado
First shot. 357. ❤️ Feels good to have Laurie back on set for @halloweenmovie #HalloweenMovie pic.twitter.com/4PBGAl1anI

— Jamie Lee Curtis (@jamieleecurtis) January 25, 2018
One of my most-anticipated movies of the year is Halloween, the sequel/reboot of John Carpenter's classic. The film, directed by David Gordon Green and written by Green and Danny McBride, has brought back original star Jamie Lee Curtis, and Curtis just posted a new pic from the set. It shows a shooting range target, implying her character Laurie Strode has likely taken up some serious self-defense in the years since Michael Myers attacked her. In other Halloween news, excellent character actor Will Patton has joined the cast, per The Tracking Board. Patton will be playing a cop.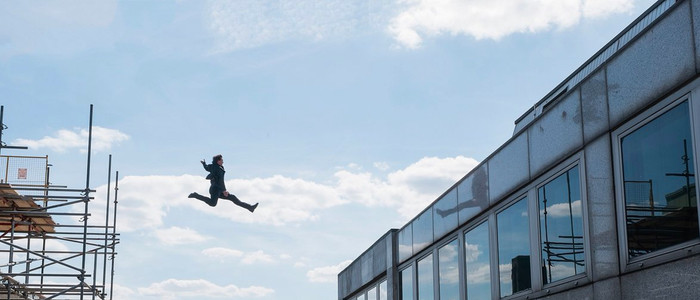 Stuntman and occasional actor Tom Cruise suffered a serious injury last year when he fell during a stunt on the set of Mission: Impossible – Fallout. Now, a new set video shows Cruise falling yet again. Thankfully, the fall isn't nearly as severe as the last one. But this is yet another example of Cruise continuing to do his own crazy stunts, all for the sake of the Mission: Impossible franchise. You can watch the video here. Mission: Impossible – Fallout opens July 27, 2018.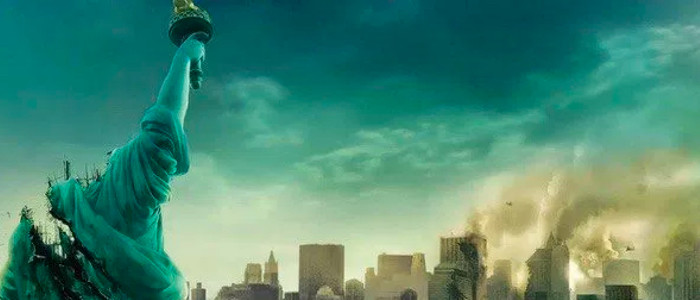 Cloverfield 3, or Cloverfield Station, or whatever the hell the new Cloverfield movie is called is still shrouded in mystery. The film's release date has been pushed back multiple times and there are new rumors that the movie might go right to Netflix. Daniel Bruhl, one of the film's stars, did, however, manage to provide a few snippets of information about the film to Collider. The comments are mostly about the research he did, but this does confirm that the film involves a "near future scenario," whatever that means!
"I went to UCLA and I met some very brilliant students and scientists there. It was only 2% of the information that I was given by them that I remotely understood. It's based on many interesting ideas about a near future scenario, which is an interesting vision of what could happen or what might happen with the Earth. I'm bit scared to talk about it because it's so extremely secretive. I'm afraid of ending up in a Bad Robot prison."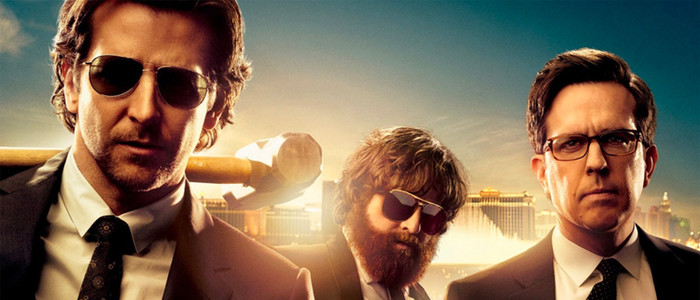 I can't imagine anyone was anticipating a Hangover 4, but just in case you were, stop it. Ed Helms, one of the three main stars of the franchise, recently spoke with Cine Pop, and was asked if there would be any chance for The Hangover Part 4. Helms' reply: "I'd say the chances of a fourth movie are between zero and zero." I'm sure there's some hardcore Hangover fan out there very upset about this news, and if so, I'm sorry.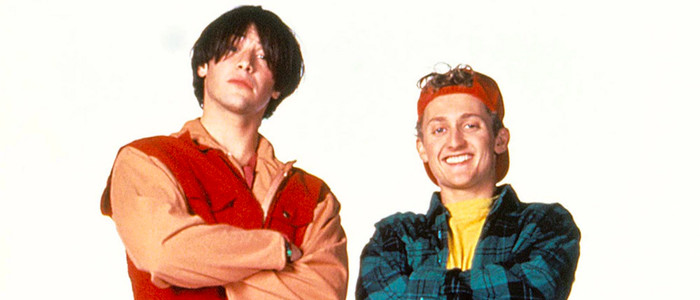 It's been a long time since Bill and Ted's Bogus Journey, the sequel to Bill and Ted's Excellent Adventure, hit theaters, but that doesn't mean a potential Bill and Ted 3 can't still happen. The series, starring Keanu Reeves and Alex Winter as a pair of airhead rock-n-rollers who keep getting caught up in fantastical situations, like time travel and death, remains popular with fans. In fact, there's already a third film planned: Bill & Ted Face the Music. The sequel is proving difficult to put together, and writer Ed Solomon provided some details on the stall project to Digital Spy. "We have a script that we really are proud of, that we worked very hard on, that we've done many iterations of – and we did it on spec, meaning we spent years working on it because we wanted to get it right, creatively," Solomon said. The writer then went on to say that plenty of people want to reboot the series with new actors, but Solomon doesn't want that at all:
"We are having issues raising money for it, getting it financed, because what we get all the time – all the time – is people wanting to reboot it. It's 'Let's do Bill & Ted with new teenagers', but what we wanna do is the story of Bill and Ted as middle-aged men, and tell what we think could be a really funny, and actually really moving, story about their lives and where they are now – their families, their kids..."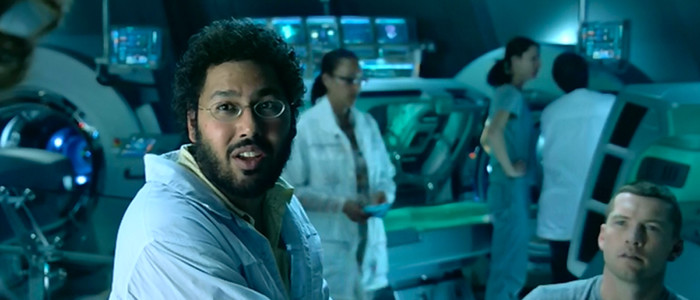 James Cameron is currently in the process of making five thousand Avatar sequels, and he's working hard to bring the original cast back. Sam Worthington, Zoe Saldana and Giovanni Ribisi are back, as are Stephen Lang and Sigourney Weaver, even though their characters died in the first film. Now yet another member of the original cast has returned: Deadline reports Dileep Rao will be returning for all the Avatar sequels. Rao played RDA xenobiologist Dr. Max Patel in the first film. Dr. Patel was in charge of overseeing the synchronization of the minds of humans with their avatar bodies.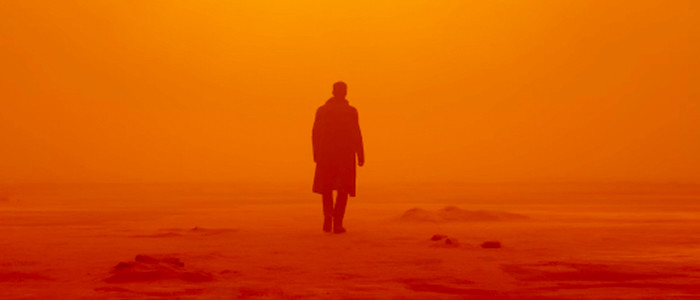 Denis Villeneuve's Blade Runner 2049 did not do well at the box office, and the filmmaker believes this fact is what cost him a Best Picture nomination. "It's very uncommon for a movie that didn't do well at the box office in the United States to get a nomination for Best Picture," Villeneuve told CBC News after Blade Runner 2049 failed to land that coveted Best Picture nom. Look, I loved Blade Runner 2049. It's one of my favorite films of 2017, in fact. But I never once thought it would be nominated for Best Picture, and while I'm a fan of Villeneuve's work and think he's a brilliant filmmaker, he might want to cool it just a bit.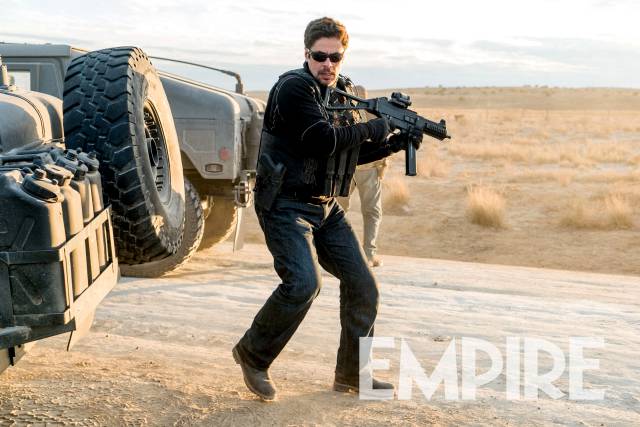 Speaking of Denis Villeneuve, his film Sicario has a sequel, albeit with a new director (Stefano Sollima). The film, Sicario 2: Soldado, brings back original stars Benicio del Toro and Josh Brolin, but leaves Emily Blunt out, for some weird reason. There's a new photo from the film, courtesy of Empire, featuring del Toro's character, gun at the ready. I remain slightly skeptical about this whole thing, specifically because Villeneuve and Blunt aren't returning, but we shall see what happens when the film opens June 29, 2018.