This Week In Trailers: Eric Clapton: Life In 12 Bars, Flammable Children, Custody, November, Fake Blood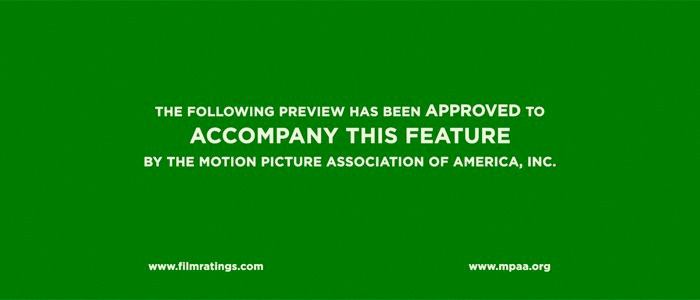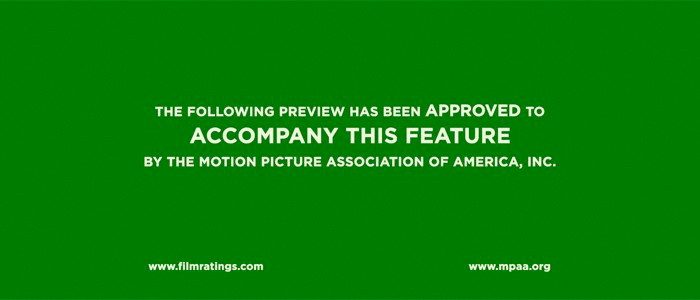 Trailers are an under-appreciated art form insofar that many times they're seen as vehicles for showing footage, explaining films away, or showing their hand about what moviegoers can expect. Foreign, domestic, independent, big budget: What better way to hone your skills as a thoughtful moviegoer than by deconstructing these little pieces of advertising?This week we take a look at Slowhand, take a look down under for some swinging good times in the 70s, think about the societal impact of the art we create, check in with the French dairy farmer who got smoked for hiding some Jewish folk under his house, and just sit back while we get weirded out by a completely original vision from Estonia.
Flammable Children
Yes, yes, yes, all the way around.
I realize that there was a nice effect that the movie The Adventures of Priscilla, Queen of the Desert had on those who were on the receiving end of its cinematic punch. For those who weren't alive when it came out in 1994, the movie took home an Oscar. So, then, it's been nearly a quarter of a century since director Stephan Elliot regaled us with a tale of two drag performers and a transgender woman. He's been directing other projects but none have gotten my attention quite like this. With talent like Kylie Minogue, Guy Pearce, and Radha Mitchell, and a narrative that seems just flat out bananas, I was simply tickled all the way through this trailer. It may be that I need more comedies in my life or some other film vitamin is missing from my diet but after watching this I was instantly checking when I might be able to digest the rest. Hopefully the wait is not too long.
Eric Clapton: Life in 12 Bars
To those who have already seen this, move along.
I think we can all come to an accord that Eric Clapton's "Layla" could not have been better utilized than when it was used in Goodfellas. The song, initially, doesn't really evoke the extreme carnage that you see on the screen but maybe that's why it's so perfect. Director Lili Fini Zanuck, who directed Rush and produced Driving Miss Daisy took an interesting turn here to focus on the life's accomplishments, and life story, of Clapton himself. I don't purport to be any kind of fan so I can't speak with any great authority but as someone who grew up when Unplugged on MTV was a "thing" in the early 90's I do know that Clapton's appearance was something of a cultural touchstone for a while. As someone who devoured hours of Behind The Music on VH1, watching the rise and fall of bands I never heard of (I was more of a Weird Al guy so my musical education was wildly stunted as a youth), I am reminded how engaging these stories can be and this trailer looks like it's exactly that: Engaging.
Sorry, violent video games don't increase someone's likelihood to become more violent themselves.
When it comes to creating violent art, directors Rob Grant and Mike Kovac decided to take a documentary diversion to see if the horror content they were producing should be reconsidered. To wit:
Rob Grant and Mike Kovac receive a disturbing fan video inspired by their previous horror movie Mon Ami, motivating them to investigate the responsibility of filmmakers in portraying violence in movies. In their pursuit of the truth they are unwittingly introduced to the real world of violent criminals and their victims.
The net result, which is this movie, seems like a nice companion piece to the exploration of what, if any, effect fake violence has on those who either digest it or enjoy it. As someone who lived on a steady diet of Nightmare on Elm Street and Friday the 13th sequels (not to mention being WILDLY obsessed with Texas Chainsaw Massacre 2), plus being a dedicated buyer of Fangoria, this is just the kind of light, digestible content I would love to check out on any given evening when I need something to relax to.
Nope, don't ask me to figure this one out.
From its official summary:
"November" is based on Estonian novel "Rehepapp" by Andrus Kivirähk, a bestseller of the last twenty years. The film is a mixture of magic, black humor and romantic love. The story is set in a pagan Estonian village where werewolves, the plague, and spirits roam.
So, the first thing I thought of when this trailer plays is Black Phillip. I don't think I'm too far off and director Rainer Sarnet seems eager to ratchet up the weirdness by giving us a trailer completely devoid of any narrative footholds. And, you know what? Good. I don't always need or want to know everything and this thing is weird enough to make me a fan and I'm eager as a beaver to see how far he wants to go with this "fever dream."
"Which of you is the bigger liar?"
Hell. To. The. Yes.
First, it should be no surprise that someday I want to learn French and ensconce myself in the city of light while eating croissants and butter. Now, that being said, director Xavier Legrand looks to have made a brutal looking movie that is at the same time devastating, frightening, and all-too-resonant with anyone who has had to endure the pain of being separated from your kids. Enter stage left Denis Ménochet. Now, for those who don't recognize the name he's the very suave French dairy farmer from the beginning of Inglorious Basterds who didn't make it very far in the film but who I've always been taken with simply for how much he does with what little he has to do with the time he has on screen. He was downright electric. Here, though, playing the part of a father who is about as low as one can get when it comes to being at the epicenter of marital discord, he uses what slim time we have with him in this trailer to deliver emotional haymakers that we are all but defenseless to endure. Praise be to the trailer maker who knows that even though we've got a movie where no one is speaking inglés there is a very careful and deliberate use of language here while leaning hard into the idea of letting physicality be the universal language through which we all can understand what's happening. Without question, one of the movies I need to see when it's available to consume in its entirety.
Nota bene: If you have any suggestions of trailers to possibly be included in this column, even have a trailer of your own to pitch, please let me know by sending me a note at Christopher_Stipp@yahoo.com or look me up via Twitter at @Stipp
In case you missed them, here are the other trailers we covered at /Film this week:
The Ritual Trailer – Don't care enough about any of these people
Mohawk Trailer - Not really into what it's selling
Looking Glass Trailer – You're drunk, it's 2 am, you're eating a burrito, this is your perfect selection
When We First Met Trailer – Would be perfectly fine to put on in the background as you build something with Legos
Unsane Trailer – Yes all day long
Deep Blue Sea 2 Trailer – Whatever
Ant-Man and the Wasp Trailer – Not underwhelmed but not overwhelmed either
Hereditary Trailer – Please Lord Jeebus let this be a fraction as good as the trailer
Mute Trailer – Seems OK
Dundee Trailer – I, honestly, want this to be made
Submergence Trailer – Looks oddly alluring
Aardvark Trailer – Skip
The Week Of Trailer – You get what you get...
Game Night Trailer – Just be good. Just. Be. Good.