Is This The Reason MoviePass Removed Select AMC Theaters?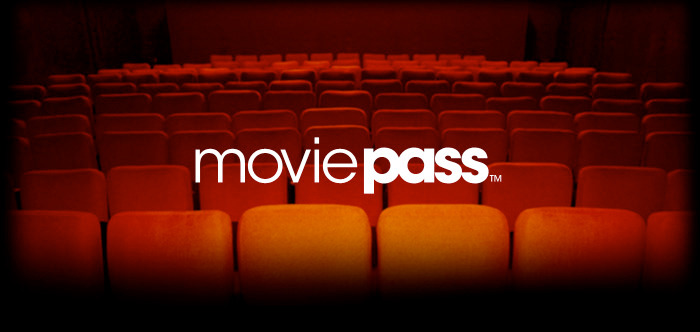 MoviePass may be playing hardball with AMC Theatres. On Thursday, it was reported that the buzzy subscription-based movie service was pulling coverage from select AMC locations, including big market theaters like the Empire 25 in New York City, the Universal City Walk, AMC Loews Boston Common and the AMC Century Plaza.
It had many questioning whether this spelled the beginning of the end for the rapidly growing but questionably sustainable company. But it seems like this move was less of a troubling stumble and more of a measured strategy on MoviePass's part to negotiate with a wary collaborator.
MoviePass announced that it was pulling coverage from 10 AMC locations on Friday, about 2% of the theaters that the service covers. Chairman/CEO of Helios and Matheson Ted Farnsworth said in a statement that the company was confidently moving forward with this decision because, "MoviePass subscribers are not theater-loyal; they're happy to drive by a theater that may be closer to a theater that will accept MoviePass -because of the MoviePass value."
But there's a reason that these AMC locations were being singled out, apart from the higher movie ticket prices at these theaters that were previously posited. MoviePass and AMC have been at odds since the subscription service first dropped its prices down to $9.95 a month, which AMC called "unsustainable and only sets up consumers for ultimate disappointment down the road if or when the product can no longer be fulfilled."
In its statement announcing the pulling of coverage of these AMC theaters, Farnsworth said, "Since the get-go, AMC has not been interested in collaborating with MoviePass – a move that is not in the interest of our subscribers and AMC theater-goers." The statement continues:
"We know that we currently represent approximately 62% of AMC's operating income, assuming that AMC is flat year over year. This equates to $34.4 million of gross profits to AMC in the upcoming quarter. On an annualized run rate basis, that's over $135 million to AMC's gross profits – which doesn't include concession sales from MoviePass subscribers. In publicly disclosed 2017 financial documents, AMC claimed each customer spends $4.88 on concessions each visit – meaning MoviePass subscribers could bring an additional $17.1 million in AMC concession revenues for Q1 of 2018, which on an annual run rate means $68.4 million more — an annualized run rate going forward of over $203.4 million revenue from MoviePass subscribers."
Sixty-two percent of AMC's operating income is a sizable portion — which means that AMC could gain to lose more out of MoviePass dropping its biggest theaters. That's especially true when you consider MoviePass's statistic that claims that 3% of domestic box office gets purchased through their service, which can jump to 10% when the company pushes a film. Here's what it boils down to: it appears that MoviePass is using its huge subscriber base (which has recently passed the 1.5 million mark) as leverage against AMC to turn a bigger profit. With the subscriber base growing exponentially — Lowe projects that the subscriber base will triple by the end of the summer — MoviePass' influence could increase from a six or seven percent incremental lift to something closer to 20 percent, MoviePass CEO Mitch Lowe told Wired. This only makes their leverage even more powerful.
But with its unsustainable business model — the more subscribers it receives, the more money it loses — and its new ventures into movie acquisition, we were all wondering how MoviePass was making its money, right? Apparently, it's by becoming more aggressive in persuading theaters to start sharing the increased revenue from concession sales, Lowe told Wired:
"We're spending millions and millions of dollars every week at [the top three chains]. Those customers are spending on average $13 on popcorn and soda, which is more than double the norm, because they're not shelling out money for their ticket."
While Lowe said that independent theaters have been more open to the idea of making a deal with MoviePass, larger chains like AMC have been holding out. But this bold move to take AMC's biggest chains out of its service puts the ball in MoviePass's court. The company has reportedly already approached AMC with a deal, according to Deadline. The outlet reports that MoviePass has asked AMC for a slice of admissions and concessions, which is around $2 million a week per MoviePass insiders. MoviePass is seeking a $3 cut on AMC tickets that it covers, plus 20% of concessions. But for now, it seems that AMC chief Adam Aron is holding out on negotiating with MoviePass, telling investors in November that while they're happy to accept the $11.88 per ticket that MoviePass is paying them on average, "AMC has absolutely no intention, I repeat no intention, of sharing any – I repeat, any, of our admissions revenue or our concessions revenue with MoviePass."
Does this leave MoviePass in dire straits if AMC doesn't budge? Brian Kintsligner, a market analyst for Maxim Group recently estimated that MoviePass only has about seven months worth of cash to keep paying for tickets. Meanwhile, subscribers probably won't be happy being used as negotiation fodder, but it's too early to see if MoviePass' gamble will pay off.