'Seven Seconds' Trailer: Netflix's New Crime Series Looks Compelling, Gloomy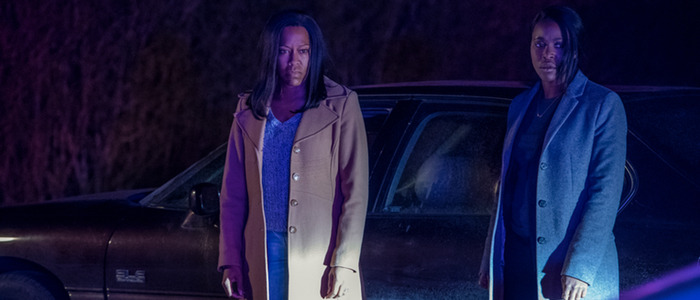 Another day, another brand new Netflix series! Seven Seconds is an intense new crime thriller from The Killing creator Veena Sud, with a cast that includes Regina King and Clare-Hope Ashitey. The new Seven Seconds trailer provides a compelling, gloomy glimpse into the upcoming series.
Netflix can't stop, won't stop making new original series, and their latest, Seven Seconds, looks particularly promising. This series isn't just a simple New York crime thriller – it also focuses on race relations between law enforcement and the communities they serve. The first full Seven Seconds trailer looks particularly moody and compelling. Check it out.
Seven Seconds trailer 
Seven Seconds comes courtesy of Veena Sud, who developed The Killing, a series that started off very strong, but eventually wore thin. Hopefully, Seven Seconds can avoid those problems.Seven Seconds show stars Regina King (American Crime), Clare-Hope Ashitey (Doctor Foster), Russell Hornsby (Fences), Beau Knapp (Sand Castle), Michael Mosley (Ozark), David Lyons (Safe Haven), Raul Castillo (Special Correspondents), Zackary Momoh (A United Kingdom), Nadia Alexander (Blame), and Coley Speaks (Circle). In the show, a white cop accidentally runs down a black teenager – an act that leads to a cover-up and increased racial tensions. Here's the official synopsis:
In an instant, life is forever changed for Brenton Butler and his family. After a white cop accidentally hits and critically injures a black teenager, a northeastern city explodes with racial tensions, an attempted cover up and its aftermath, and the trial of the century.
Seven Seconds is a powerful anthological crime thriller from acclaimed creator and executive producer Veena Sud (The Killing), starring two-time Emmy winner Regina King (American Crime) alongside breakout British actress Clare-Hope Ashitey (Doctor Foster). Ashitey portrays KJ Harper, a black assistant prosecutor assigned to the incident, with troubles of her own. She grapples with the weight of the case and what it will mean to bring justice not only for Brenton, but for the Black community. KJ works closely with the teen's mother Latrice Butler (Regina King) who realizes there may be more to her son than she and her husband (Russell Hornsby) were aware of, and becomes consumed with finding out what happened.
Seven Seconds tackles the controversial issues of race relations between law enforcement, the people they serve, and the personal stories of those involved. At its core, the series goes beyond the headlines, examining the impact a tragic accident has on a community and a family's need for answers and justice.
Seven Seconds arrives on Netflix February 23, 2018.