The Hasbro Cinematic Universe Is Getting Smaller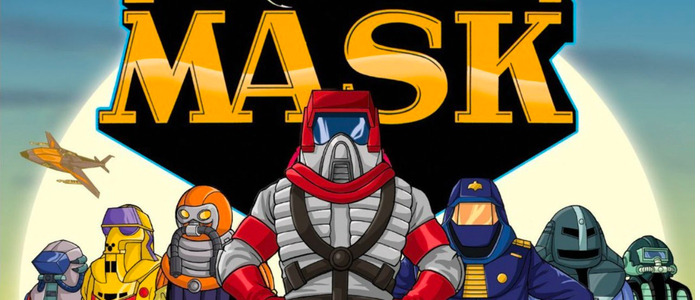 The Hasbro Cinematic Universe, which is a real thing, is taking a step or two backwards. After a big recent announcement setting dates for a whole slew of Hasbro-related films, two properties – M.A.S.K. and ROM: The Space Knight – have been officially omitted from the line-up. But don't worry: the Transformers franchise will remain unaffected. Thank heavens. I know you were all very concerned about that.
Back in the late 1800s, when the Lumière brothers were inventing the first motion-picture camera and projector, they could've only dreamed that one day there would be a Hasbro Cinematic Universe. Yet here we are, in the golden age of cinema, where an entire movie universe is being planned around toys. The Hasbro Cinematic Universe has been in development for a while now. Some big names were added to help write scripts, including Brian K. Vaughan and Michael Chabon, and recently a whole slew of release dates were set for films like G.I. Joe, Dungeons and Dragons and more. It seemed like the Hasbro Cinematic Universe was plowing full speed ahead, but now, the universe is taking a step back.
Speaking with IGN, filmmakers John Francis Daley and Jonathan Goldstein revealed that a lot has changed since the first Hasbro Cinematic Universe writers room was assembled. For instance: M.A.S.K. and ROM: The Space Knight, two titles originally thought to be included in the eventual universe, are no longer happening:
"Those are probably not likely to see the light of day, unless they're moving on separate from us," said Goldstein. "It's a funny thing. We spent three weeks in a room with a lot of talented writers. We broke 11 or so movies and, I don't know. It just kind of went into the vortex. There's been some leadership changes at Paramount, so it's hard to say. Nobody's contacted us about those."
I have no idea what either of these things are, so I'm just going to turn to my old friend Wikipedia for advice. Per Wikipedia, M.A.S.K. "revolved around the fight between an underground task force called M.A.S.K. (Mobile Armored Strike Kommand) and a criminal organization called V.E.N.O.M. (Vicious Evil Network of Mayhem)," and ROM: The Space Knight was a toy series that eventually became part of the Marvel comics universe.
While this new may signal a change for the Hasbro Cinematic Universe, the never-ending Transformers series will not be affected, so all those Cogman fans out there can breathe a sigh of relief. Bumblebee: The Movie is still set for its December 2018 release date and Transformers 6 (god help us all) is still expected to smash into theaters next summer.