'Wonder Woman 2' Will Be The First Film To Adopt New Anti-Sexual Harassment Guidelines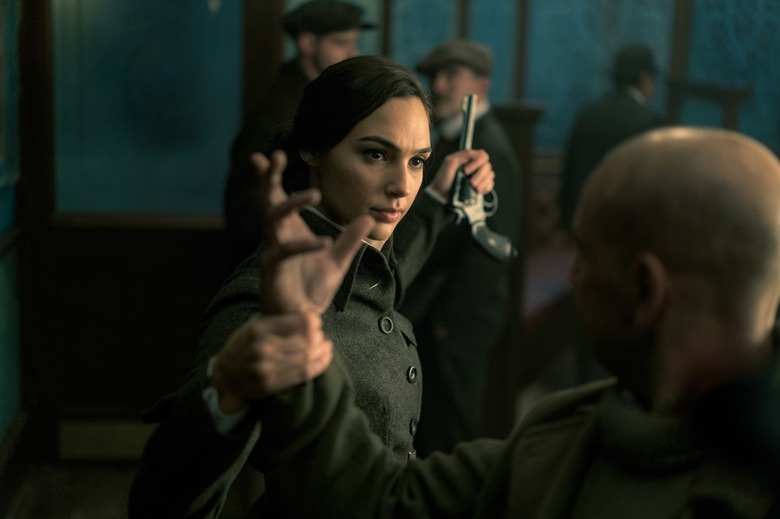 Wonder Woman has been an inspiring figure to women for decades, and she continues to inspire now that she's made the leap to the big screen. Wonder Woman 2 has become the first film to implement the new anti-sexual harassment guidelines released by the Producer's Guild of America.
Following the November news that the production parted ways with producer and financier Brett Ratner after multiple sexual harassment accusations, Wonder Woman 2 was announced to be the first to adopt the PGA guidelines designed to foster harassment-free work environments and make it easier for people to report concerns without fear of reprisal. 
 reported the announcement at the Producer's Guild of America Awards on Saturday.
The guidelines were issued to its 8,200 members on Friday in the wake of the sexual misconduct allegations rocking Hollywood after the revelations of prolific producer Harvey Weinstein's decades of sexual harassment and assault, according to
. The rules recommend that "all productions comply with federal and state laws regarding harassment," and that each production provide in-person anti-sexual harassment training for all members of the cast and crew prior to the start of production. Additionally, the guidelines recommend offering more thorough procedures to report potential harassment, as "designating at least two (2) individuals, ideally of different genders, that cast/crew members can approach if they are subject to or witness harassment."
"The Weinstein effect," as it has been dubbed, has sent the movie industry into a frenzy, with men in power concerned about who will be named next and the industry attempting to rectify the decades of systemic harassment. The PGA's "Anti-Sexual Harassment Guidelines" are the first wide-reaching directives implemented at an industry level. PGA presidents Gary Lucchesi and Lori McCreary said in a statement accompanying the guidelines' releasee:
"Sexual harassment can no longer be tolerated in our industry or within the ranks of the Producers Guild membership... We are in a transitional moment as a society, in which we are re-evaluating behavior in the workplace and beyond. Producers possess authority both on and off the set, and can provide key leadership in creating and sustaining work environments that are built on mutual respect."
 As the first film production to uphold these new anti-sexual harassment standards, 
Wonder Woman
also upholds the values of its heroine, who stands to protect the innocent and vulnerable.
Gal Gadot
reprises her role as the inspirational Diana of Themsycira for 
Wonder Woman 2
, and 
Patty Jenkins
returns to the director's chair — now overseeing a female-friendly work environment as the
highest-paid female director
in Hollywood. 
Wonder Woman 2
 has a planned release date of
 November 1, 2019
.