The 2018 Razzie Nominations Are A Reminder That The Razzies Are Useless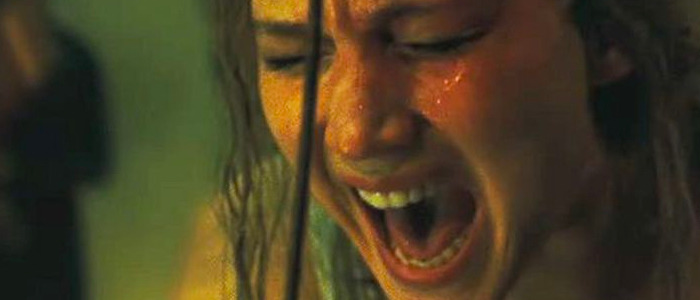 Ugh, here we go. The "funny" Razzie Nominations have been announced, and as usual, they're bad. Since 1981, the Golden Raspberry Awards have been leading the way in nominating movies they consider to be the worst of the worst Hollywood has to offer. These nominations are meant to be both tongue-in-cheek and "reward" bad films and bad performances, but often, they target movies that are misunderstood or simply bold. If anything, the nominations continually prove that the Razzies are kind of useless. The 2018 Razzie Nominations are below.
We have to cover this, but I want you to know I'm not happy about it. I get it: the Razzies are meant to be a joke and not taken very seriously. But year after year, the Razzies, aka the Golden Raspberry Awards, look at films that are merely different and declare, "This is bad!" I'm not saying every film they nominate is some unheralded masterpiece – there are some true stinkers here. But all you need to know about the credibility of the Razzies is that they once nominated Stanley Kubrick for "Worst Director" for The Shining.
Transformers: The Last Knight leads the 2018 Razzie Nominations, and I won't sit here and defend a Transformers movie. But the Razzies also saw fit to nominate Jennifer Lawrence as "Worst Actress" for mother! Look, I know mother! is a divisive film, and I even said in my review that I thought Lawrence was possibly miscast in the lead. That doesn't mean she should qualify for "Worst Actress" status, however. Darren Aronofsky netted a "Worst Director" nomination for mother!, and folks, that's just stupid. Again: mother! is a polarizing film, and I fully admit it's not for everyone. But if you honestly think that movie is poorly directed, you're being a silly goose.
Meanwhile, Sofia Boutella nabbed a "Worst Supporting Actress" nom for her role in The Mummy, and while that Tom Cruise blockbuster flop was truly dire, Boutella was perhaps the best element in the entire film. Other nominees include Baywatch, The Emoji Movie and Fifty Shades Darker. You can see the full list of the 2018 Razzie Nominations below.
WORST PICTURE 
Baywatch
The Emoji Movie
Fifty Shades Darker
The Mummy
Transformers: The Last Knight 
WORST ACTRESS 
Katherine Heigl (Unforgettable)
Dakota Johnson (Fifty Shades Darker)
Jennifer Lawrence (mother!)
Tyler Perry (Boo 2! A Madea Halloween)
Emma Watson (The Circle)
WORST ACTOR 
Tom Cruise (The Mummy)
Johnny Depp (Pirates of the Caribbean: Dead Men Tell No Tales)
Jamie Dornan (Fifty Shades Darker)
Zac Efron (Baywatch)
Mark Wahlberg (Daddy's Home 2 and Transformers: The Last Knight)
WORST SUPPORTING ACTOR 
Javier Bardem (mother! and Pirates of The Caribbean: Dead Men Tell No Tales)
Russell Crowe (The Mummy)
Josh Duhamel (Transformers: The Last Knight)
Mel Gibson (Daddy's Home 2)
Anthony Hopkins (Collide and Transformers: The Last Knight)
WORST SUPPORTING ACTRESS 
Kim Basinger (Fifty Shades Darker)
Sofia Boutella (The Mummy)
Laura Haddock (Transformers: The Last Knight)
Goldie Hawn (Snatched)
Susan Sarandon (A Bad Moms Christmas)
WORST SCREEN COMBO  
"Any combination of two characters, two sex toys or two sexual positions" (Fifty Shades Darker)
"Any combination of two humans, two robots or two explosions" (Transformers: The Last Knight)
"Any two obnoxious emojis" (The Emoji Movie)
"Johnny Depp & his worn-out drunk routine" (Pirates of the Caribbean: Dead Men Tell No Tales)
"Tyler Perry & either the ratty old dress or worn-out wig" (Boo 2! A Madea Halloween)
WORST REMAKE, RIPOFF OR SEQUEL  
Baywatch
Boo 2! A Madea Halloween
Fifty Shades Darker
The Mummy
Transformers: The Last Knight
WORST DIRECTOR 
Darren Aronofsky (mother!)
Michael Bay (Transformers: The Last Knight)
James Foley (Fifty Shades Darker)
Alex Kurtzman (The Mummy)
Tony Leonidis (The Emoji Movie)
WORST SCREENPLAY    
Baywatch
The Emoji Movie
Fifty Shades Darker
The Mummy
Transformers: The Last Knight