'Detective Pikachu' Cast Grows More Baffling As Ken Watanabe Joins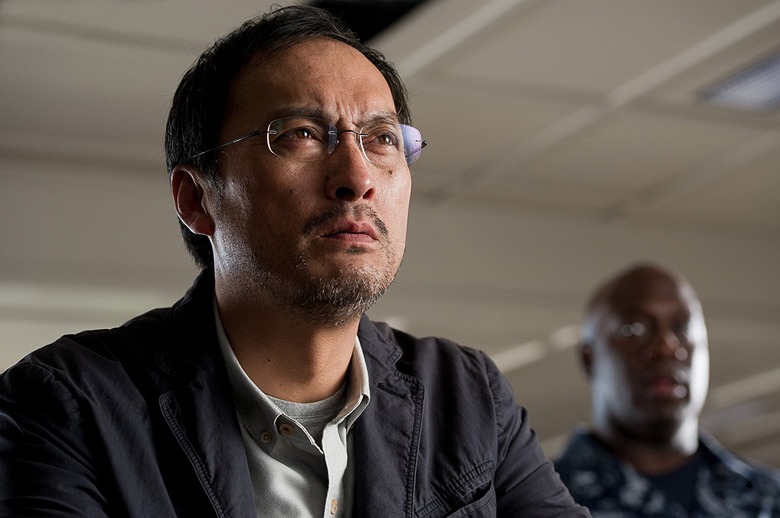 Hey, remember that a Detective Pikachu movie is happening? And remember that Ryan Reynolds is starring as the voice of the talking hardboiled private eye Pikachu? And that this will be the first Pokemon feature film outside of the anime movies that have been released? Well, this baffling movie just got a little more bizarre, with acclaimed serious actor Ken Watanabe joining the cast of Detective Pikachu. Yeah, this movie's still real.
Watanabe will be playing Detective Yoshida, a character specifically created for the movie, according to The Hollywood Reporter. He joins Reynolds, Jurassic World: Fallen Kingdom actor Justice Smith, and Big Little Lies actress Kathryn Newton in the adaptation of the adventure video game.
The plot aptly remains a mystery, though we know that Smith plays a character whose father is kidnapped, which leads Smith to enlist the help of Detective Pikachu to track down the kidnappers. Newton will play a "sassy journalist" who helps them. It's unclear whether Watanabe will play Detective Pikachu's ally or foe (ugh that was so weird to type) or if he'll even appear in human form. Though it would admittedly be hilarious to see a very serious Ken Watanabe standing next to a Pikachu with the voice of Ryan Reynolds.
To play devil's advocate, I'm actually starting to see a modern version of Who Framed Roger Rabbit take shape in the details of Detective Pikachu. A buddy-comedy between Watanabe's ultra-serious, hardboiled Detective Yoshida and Ryan Reynolds' wise-cracking Detective Pikachu could work! See, you don't hate it! Except I'm still trying to get over the sacrilege of a talking Pikachu — a trauma that I haven't been able to overcome ever since I saw that viral clip of Pikachu talking to a delusional Ash in the latest Pokemon movie, Pokémon: I Choose You! I don't know if I could take a whole movie of that, even if it's voiced by Ryan Reynolds.
The movie is based on the premise of the Nintendo 3DS video game Detective Pikachu, which follows an intelligent Pikachu who can somehow be understood by a boy named Tim Goodman. Together, they solve mysteries. Rob Letterman (Goosebumps) is directing Detective Pikachu based on a script by Nicole Perlman (Guardians of the Galaxy) and Alex Hirsch (Gravity Falls). The movie is due to start filming in London this month.
Detective Pikachu will hit theaters on May 10, 2019.