'28 Weeks Later' Director To Helm Disney's Live-Action 'Sword In The Stone'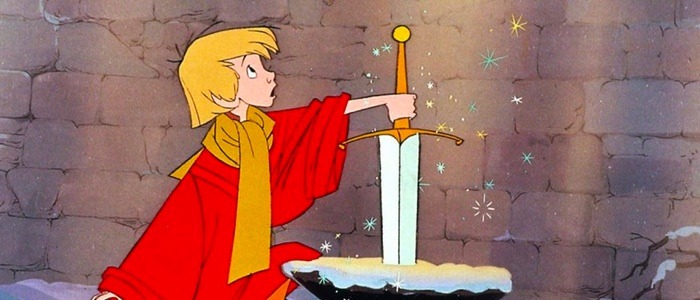 In Disney's never-ending quest to reboot their animated films in live-action, they've now moved onto a live-action The Sword in the Stone remake. The retelling of the story of King Arthur is moving ahead at the House of Mouse, and the film just knighted its director: Juan Carlos Fresnadillo, the filmmaker behind the horror sequel 28 Weeks Later.
Sooner or later, Disney is going to run out of animated films to remake. They've already recently tackled Sleeping Beauty (in the form of Maleficent), Cinderella, Beauty and the Beast and The Jungle Book, and Aladdin, Dumbo and The Lion King are currently filming. Now you can add The Sword in the Stone to the list. The Hollywood Reporter confirms that Juan Carlos Fresnadillo, who helmed 28 Weeks Later, Intruders, and Intacto, has been tapped to direct the live-action Sword in the Stone remake.
Released in 1963, Disney's The Sword in the Stone was the last animated film to be produced before Walt Disney's death. The story is a retelling of the Arthurian legend, featuring the once and future King Arthur as a young orphan boy who is looked down-upon by everyone, until he's befriended by the wizard Merlin. Eventually, Arthur pulls the mythical Excalibur from a stone, making him destined to become the King of England.
It's worth noting that Disney going ahead with a new King Arthur movie right now might be a case of bad timing. Last year, Guy Ritchie (who, coincidentally enough, is currently filming the live-action Aladdin) made a live-action King Arthur movie called King Arthur: Legend of Sword. While that film has some defenders, it received mostly negative reviews and ended up being a box office bomb. Of course, every live-action Disney adaptation so far, particularly last year's Beauty and the Beast, has resulted in box office gold, so it's likely Disney is confident enough in their ability to make some serious bank.
Juan Carlos Fresnadillo is an interesting choice as a director. The filmmaker has primarily only made dark, disturbing movies with horror themes, and the animated Sword in the Stone is much lighter fare. Does this imply the live-action take on Sword in the Stone will be darker? We shall see.