Is 'The Handmaid's Tale' Director Making A 'Star Wars' Movie?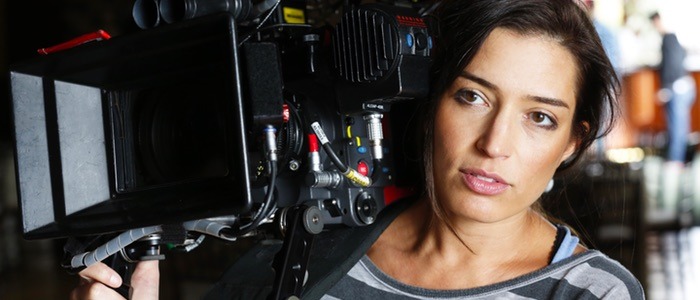 Is Reed Morano, one of the directors behind season 1 of the hit Hulu series The Handmaid's Tale, the next Star Wars director? That's the current buzz, as a Morano confirms that she had a lengthy sit-down meeting with Lucasfilm President Kathleen Kennedy. If Morano lands the gig, that might make her the first female director in Star Wars history – a moment fans have been awaiting for a very long time.
Who might be the next Star Wars director? While the director of Star Wars: Episode IX is already lined-up (J.J. Abrams), what about the future of the series? There are a seemingly endless supply of Star Wars spin-off films on the horizon, then there's the brand-new extended universe Star Wars trilogy that director Rian Johnson is going to kick-off. Johnson is confirmed to helm at least the first entry in that series, but the future is uncertain. On top of all this, Lucasfilm President Kathleen Kennedy is on record as saying there are plans for "the next 10 years of Star Wars."
Fans have been clamoring for a female filmmaker to join the ranks of Star Wars directors, and that might just happen sooner than they think. Director Reed Morano, who helmed several episodes of the Hulu series The Handmaid's Tale, and is currently shooting the Blake Lively spy-thriller The Rhythm Section, has confirmed she recently met with Kathleen Kennedy.
Speaking with The Hollywood Reporter, Morano said:
"[Kathleen Kennedy is] amazing. We're talking about adventure movies, and I'm not even remembering that she produced Goonies. Any movie that I put my finger on that I loved when I was growing up was a movie that she produced. Anyway, it was a great meeting. Obviously, I can't say anything about what else we were talking about."
"Obviously, I can't say anything about what else we were talking about," certainly hints at something Star Wars related – what else would Kennedy be meeting with the director for, after all? It's worth noting that while the Star Wars franchise has grown increasingly female-positive, the films have always been helmed by male filmmakers. This is a fact that Morano even wryly acknowledges in the interview, when she says, ""I guess [Kathleen Kennedy] was watching [The Handmaid's Tale] with her daughter and then called people and was like, 'Who's this Reed person?' She probably thought I was a guy because of my name."
Morano says her meeting with Kennedy lasted for two-and-a-half-hours, which definitely doesn't indicate a quick, breezy, fruitless chat. If Morano does indeed land a Star Wars gig, it could work out wonderfully. The filmmaker originally began her career as a cinematographer before jumping into directing. In addition to The Handmaid's Tale, Morano has also helmed episodes of Halt and Catch Fire, Meadowland and the upcoming Sundance sci-fi film I Think We're Alone Now.