Here's Who Leonardo DiCaprio Is Playing In Quentin Tarantino's Manson Family Movie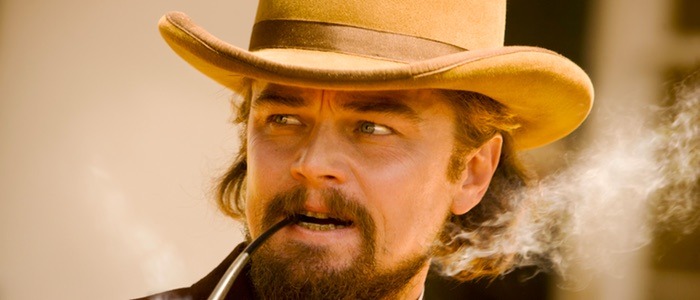 Little by little, more details are emerging about Quentin Tarantino's much-buzzed-about Manson Family movie. The currently-untitled film from the Pulp Fiction filmmaker recently cast Leonardo DiCaprio in the lead, and Margot Robbie might join the production next. Now, some possible info about DiCaprio's character has arrived. Read on for more Tarantino Manson movie details.
Quentin Tarantino hasn't shot a single frame of footage for his still-untitled Manson Family movie, and yet the film is already the talk of the town (the town being the internet). Tarantino made headlines when he walked away from long-time producers The Weinstein Company, setting off a bidding war for his new script. Sony eventually landed the film, and recently the first official piece of casting was announced: Leonardo DiCaprio. Word was that DiCaprio was set to play "a male TV actor who's had one hit series and his looking for a way to get into the film business." Now, we have even more potential details about DiCaprio's character.
Deadline's Mike Flemming just dropped a whole bunch of info about DiCaprio's role, and the film in general:
"What he plays, more specifically, is an actor who had his own Western show, Bounty Law, that ran on the air from 1958 to 1963. His attempt to transition to movies didn't work out and in 1969 — the film is set at the height of hippy Hollywood movement– he's guesting on other people's shows while contemplating going to Italy which has become a hotbed for low-budget Westerns."
Having DiCaprio playing an aging Western actor is a nice touch, and might even be a call-back to the previous time the actor worked with Tarantino on Django Unchained. It'll also be interesting to see DiCaprio playing a character who is considered past-his-prime. The actor has often played characters both older and younger than his actual age, but this might be the first role in his career when he plays someone considered to be "aging."
Flemming goes on to say the film itself is a "Pulp Fiction-esque tapestry of Los Angeles during the summer of the Manson murders," and that Tarantino is about to "get busy with casting." Flemming once again brings up the much-reported story about Margot Robbie being offered a part playing Manson Family victim Sharon Tate, but stresses that no deal is in place yet.
Tom Cruise had been reported as another possible cast member for the film, and Flemming says, "I'd keep an eye on Tom Cruise, who might well surface as the other big male superstar in Tarantino's film." There's also a rumor floating around that Tarantino wants Al Pacino in the film as well. DiCaprio, Cruise and Pacino all in the same movie, spitting out Tarantino's dialogue? Yeah, okay, I think I'll see that. Now the film needs an actual title.