'The Mechanism' Trailer: Netflix Gets Another 'Narcos'-Style Crime Drama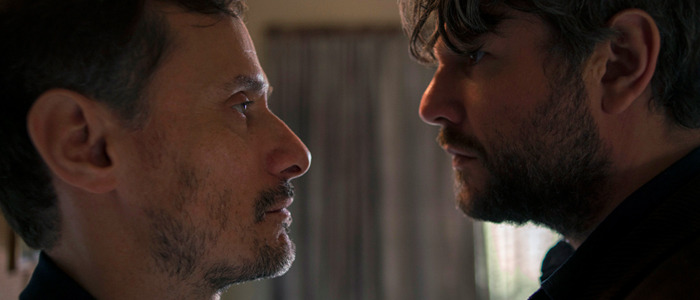 Director Jose Padilha may not be a household name yet, but action movie junkies will recognize him as the filmmaker behind Elite Squad and Elite Squad: The Enemy Within, and Netflix aficionados may recall that he a director and producer of the streaming service's true life cartel show, Narcos.
Now Netflix has teamed with Padilha for an intense new crime drama in the vein of Narcos called The Mechanism, which tells a fictionalized version of "the biggest corruption story of all time."
The Mechanism trailer
Padilha is a Brazilian who has a deep passion for his home country, and you can feel it in almost everything he makes. He fights against corruption by telling stories about it, and the work he did in the Elite Squad movies – a pair of down and dirty, gritty little low budget thrillers that don't pull any punches – seems to have informed his approach to practically every project he's taken since then. The Mechanism looks very similar to Narcos – maybe too similar – but it's covering thematic territory that's consistent with Padilha's overall career trajectory.
Whether that translates into a show that's worth watching remains to be seen. I interviewed him a few years ago when he directed the remake of RoboCop, and even though that movie wasn't very good, he struck me as an incredibly smart guy with plenty to say. Here's hoping some of those ideas come through here amid the stylized depiction of illegal activities.
Here's the official synopsis:
The Mechanism is a thrilling, character-driven original series inspired by real events in Brazil. This fictionalized story explores how a small group of dogged investigators comes to discover the inner workings of a monstrous corruption scheme and the impact their pursuit has on everyone involved – including themselves.
Padilha and Elena Soarez co-created The Mechanism, and Soarez wrote the scripts with Sofia Maldonado. The series stars Selton Mello (Ligações Perigosas, Meu Nome Não é Johnny) as Marco Ruffo, a retired federal police deputy obsessed with the case at hand; Carol Abras (Avenida Brasil, Se nada mais der certo) as Verena Cardoni, Ruffo's gutsy mentee; and Enrique Diaz (Justiça, Felizes para Sempre?) as Roberto Ibrahim, an outlaw who lies at the heart of Ruffo's obsession. The cast also includes Lee Taylor, Antonio Saboia, Jonathan Haagensen, Alessandra Colasanti, Leonardo Medeiros, Otto Jr., Susana Ribeiro, and Osvaldo Mil.
The Mechanism premieres on Netflix on Friday, March 23, 2018.