'Harry Potter: Hogwarts Mystery' Trailer: Mobile RPG Game Lets You Go To Hogwarts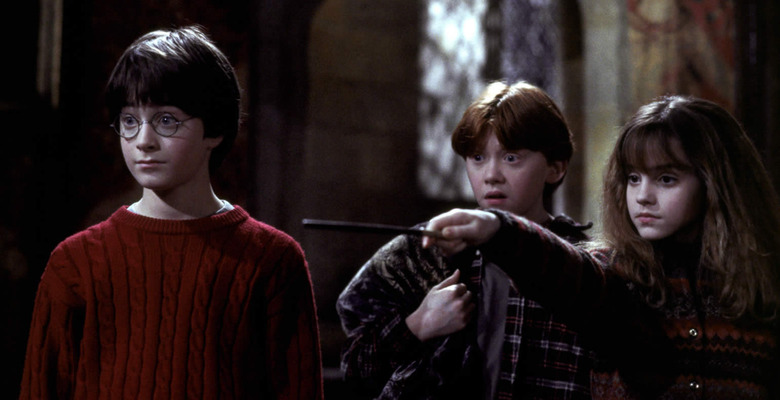 Your letter from Hogwarts has finally arrived. A new mobile role-playing game, Harry Potter: Hogwarts Mystery, will allow players the chance to go back to Hogwarts (and back to witches, and wizards, and magical beasts) and attend school as an avatar who can form friendships, learn spells and, of course, solve mysteries.
We first learned about this mobile RPG game — which is separate from the recently announced Harry Potter augmented reality game — back in December, but now the first trailer for Hogwarts Mystery has officially been released. Get ready to be Stupefied.
Harry Potter: Hogwarts Mystery will be a game available on iOS and Android later this year where players can create an avatar who will go through all the wonders of attending the Hogwarts School of Witchcraft and Wizardry: getting sorted into a House, attending classes , meeting beloved characters like Hagrid, Professors Snape, Mcgonagall, and Dumbledore, and even embarking on "relationship quests" with other students. And of course, there's the myriad of mysteries that saturate Hogwarts' halls, which are just begging to be solved.
The one thing you won't encounter is Harry Potter himself, who — despite the title — won't even be attending Hogwarts at the same time. The video game is set between the time of Harry's birth and his first fated year in Harry Potter and the Sorceror's Stone, placing this firmly in the '80s. So your fellow students will be more along the lines of Nymphadora Tonks and Bill Weasley, according to Jam City, the game's developer.
Harry Potter Hogwarts Mystery Trailer
The game will launch under Warner Bros. Interactive Entertainment's Portkey Games, a label dedicated to creating gaming experiences inspired by J.K. Rowling's Wizarding World. The game consists of larger plot arcs and smaller quests that the players can so choose to pursue, but every action will impact your legacy as a witch or wizard.
The experience is not too different from Pottermore or even EA's Harry Potter video games — you attend classes, go on missions, make spells and potions. But the one thing that sets Hogwarts Mystery apart is that you have your own customizable avatar who is not subject to the rules and narrative of the Harry Potter books. It's a true "choose your own adventure" kind of game that J.K. Rowling's rich, complex world has been inviting all along.
Before the game's launch in the spring, it will be previewed at the upcoming "A Celebration of Harry Potter" event at Universal Studios in Orlando, Florida from January 26-28, where attendees will be able to go behind the scenes and play the game early. Harry Potter: Hogwarts Mystery will be available via the App Store, Google Play and the Amazon Appstore in spring 2018.