'The Flash' Hires The Directors Of The Bad 'Vacation' Reboot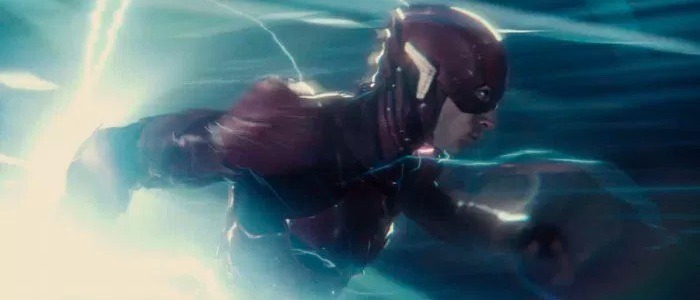 Well, this is unexpected: John Francis Daley and Jonathan Goldstein, the co-writers of Spider-Man: Homecoming (good!) and the directors of the Vacation reboot (bad!) have just been hired to helm the standalone Flash movie. Both Seth Grahame-Smith and Rick Famuyiwa had once been attached to helm the project, which is currently going under the title Flashpoint. Here's what you need to know about the new The Flash directors.
The Hollywood Reporter says that Daley and Goldstein will helm the film, titled Flashpoint. Daley and Goldstein already have some history with Marvel, DC's number one rival – they both co-wrote the script for Spider-Man: Homecoming. That said, their previous directing gig was the absolutely terrible Vacation reboot (the one where everyone goes swimming in shit, remember?). Daley and Goldstein also directed the upcoming comedy Game Night.
The Flash film has had a bumpy road to the big screen. Phil Lord and Chris Miller were originally hired to write a treatment, with a hope that they would direct the film. When Lord and Miller passed, Seth Grahame-Smith was brought on board to write and direct. Grahame-Smith left the project in 2016 due to creative differences, and was then replaced with Dope director Rick Famuyiwa. Filming was set to being in early 2017, but more creative differences resulted in Famuyiwa leaving the project as well.
Since Famuyiwa's departure, several other filmmakers have been mentioned as possible replacements, including Spider-Man directors Sam Raimi and Marc Webb, and Back to the Future filmmaker Robert Zemeckis. Now, Daley and Goldstein have the job. Ezra Miller, who played the Flash in Batman v. Superman: Dawn of Justice, Suicide Squad, and Justice League, is set to return.
In July 2017, it was revealed the standalone Flash film would be titled Flashpoint, inspired by the 2011 comics crossover story in which Barry Allen, aka The Flash, wakes up in an alternate universe where everything is different: for instance, in this reality, Bruce Wayne died as a child, inspiring his father Thomas Wayne to become Batman and his mother Martha to become The Joker. The arc was previously adapted into an animated film, in which Barry "causes a temporal ripple that creates a fractured reality where the Justice league has never formed, Superman does not exist and a war rages between Wonder Woman and Aquaman. Flash teams with Batman and Cyborg to restore the timeline."
Just how closely the Flashpoint film sticks to this arc remains to be seen. It seems almost too far out to graft onto the current DCEU as we know it, but if the producers truly want to shake things up and distance themselves from the low box office returns of Justice League, a big shake-up may be in order. That said, John Francis Daley and Jonathan Goldstein remain somewhat odd choices to helm the film.