Facebook May Be Working On Tech That Filters Out Spoilers From Your Feed [Updated]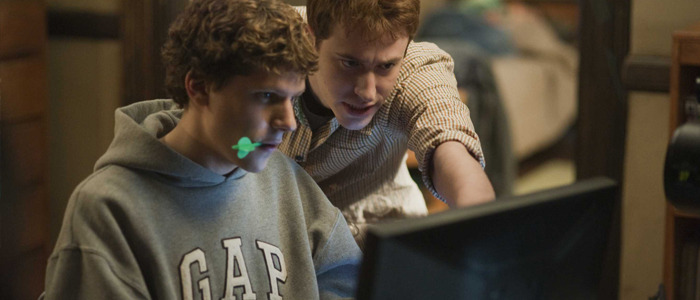 Update: Turns out Facebook is not actually launching a feature that filters out spoilers...yet. io9 points out that there was a key quote that wasn't included in Deadline's original report. Here's the full paragraph:
"There's so much you can do when you have content and conversation happening at scale on the same platform...If we did something where there was a twist every episode, we can make it – this isn't a feature - spoiler prevention – if you haven't seen episode 5 yet, you're not going to see your friend's comment about episode 5. Those are really easy things to do that no one has really done yet. And I think the reason for that is because it's hard when you have conversation and viewing happening in two separate places. Hopefully we can work to make some of those things that are true value adds for the Facebook viewer and community at large."
That makes it clear that the company isn't preparing to give users this ability right now, but it also indicates that the technology is possible for them, and I would not be surprised if they were quietly developing this tech behind closed doors. Our original story can be read below.
You're working late, and you can't watch the latest episode of your favorite show as it's airing. But it's being recorded on your DVR or TiVo, and you'll get to it as soon as you get home. You finally clock out after a hard shift, and quickly scroll through your social media feeds to make sure the world didn't end while you were on the job. All of a sudden –BAM. Right there in the middle of your Facebook news feed, somebody has ruined the episode you haven't had a chance to see yet by posting a huge spoiler. Great. Just great.
If you've ever longed for a solution to this problem (that didn't involve adopting a strict "no social media until I watch the episode" policy), you may be in luck: Facebook has announced a new feature that will filter spoilers from your news feed. Find out more about the new Facebook spoilers filter below.
Ricky Van Veen, Facebook's head of global creative strategy, delivered a keynote conversation at this year's National Association of Television Programming Executives conference and during that conversation, he revealed that Facebook's algorithm will be able to identify and remove spoilers from users' news feeds to preserve a fresh viewing experience for those who want it.
Here's his exact quote (via Deadline):
"If you haven't seen Episode 5 yet, you won't see your friend's comment on Episode 5. Those are really easy things to do that no one has really done yet because it's hard when you're having conversation and viewing in two different places. Hopefully, we can make some of those value-adds for the Facebook viewer and the TV viewer come together."
Much of the rest of Van Veen's conversation centered on Facebook Watch, which is not a timepiece (as I originally guessed) but the social media platform's own video on demand service. I had no idea this even existed, but apparently it's been operational since last summer, and Facebook has $1 billion set aside to spend on content for it throughout 2018. That content comes in the form of reality shows (like an upcoming show about New England Patriots quarterback Tom Brady called Tom vs. Time, or a Bear Grylls-hosted show called Face the Wild) and scripted series, too, including the second season of one called Strangers, a dramedy about a woman discovering her bisexuality.
Here's my question: Facebook's two billion monthly active users looks impressive on paper, but are those people actually doing anything other than posting memes or getting into political arguments? I feel like younger generations – the demographic at which much of this content is being aimed – moved away from Facebook years ago. As someone who appreciates any company's mindset of providing users with the chance to see their favorite shows without being spoiled, I'm just not sure how much of the conversation about any given show is being had in real time on Facebook anymore. What do you think?