Taraji P. Henson And John Singleton Team Up For An Emmett Till Movie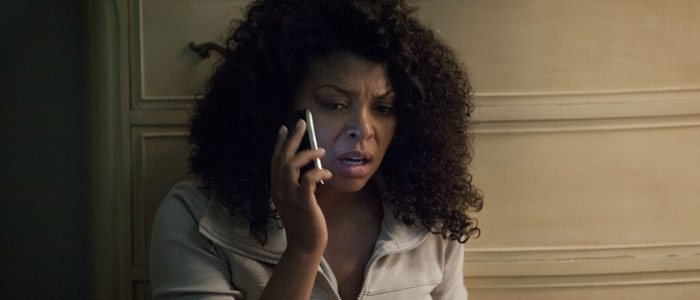 All it takes is a cursory glance at the news to know America still has a long way to go in our ongoing reckoning with our country's racial history. But one way to help heal the wounds of the past is to provide people with knowledge and perspective, and that's exactly what producer/star Taraji P. Henson (Hidden Figures) and director John Singleton plan to do. The duo is uniting to make a biopic about Emmett Till, the 14-year-old boy who was tortured and murdered in Mississippi in 1955. Read more about the Emmett Till movie below, including what role Henson will play in the film.
For those who don't know the story of Emmett Till, here's a brief rundown of the last days of his life. The 14-year-old Chicago native was visiting family in Mississippi in the summer of 1955. A 21-year-old white woman named Carolyn Bryant made incendiary claims about what Till said and did to her at a local grocery store (claims which, decades later, she admitted she completely made up). The facts are still disputed to this day, but Till may have whistled at her. Days later, Bryant's husband gathered a posse, kidnapped Till from his relatives' house, savagely beat and tortured him, shot him in the head, and dumped him into a river.
In a refrain that should sound depressingly familiar to anyone aware of the disgustingly high number of black people who have been gunned down by police in this country for no reason, a jury acquitted the two men who murdered Till. But photos of Till's mutilated body were published in black publications across the country and helped to spark the civil rights movement.
The Hollywood Reporter says that Henson, who can currently be seen in theaters starring in Proud Mary, will produce and star in an untitled film about Till's life. She'll play Mamie Till-Mobley, Emmett's mother. Mamie was the one who decided that her son's funeral should have an open casket, allowing the world a terrifying glimpse at the hatred and cruelty that rained down upon her boy. Henson has said she's been passionate about getting this movie off the ground since the 2012 murder of Trayvon Martin, so this has been a long time coming.
Gregory Allen Howard (Remember the Titans, Ali) will write the script. Singleton, who broke out with Boyz in the Hood in the 1990s, has spent the past few years directing for television; his most recent theatrical effort was the 2011 Taylor Lautner movie Abduction.