'John Wick' TV Show Blasts Into Development At Starz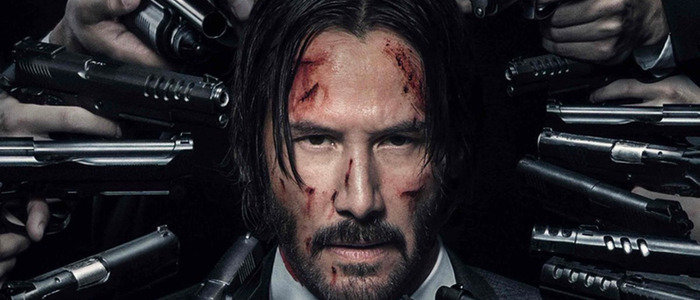 About a year ago, we learned that writer Derek Kolstad and director Chad Stahelski were having conversations about a potential John Wick TV series, and now a new report confirms that a Wick-inspired show is indeed in development at Starz. Which I guess means I'm going to have to get a Starz subscription.
Here's everything we know about the John Wick TV show so far.
Entertainment Weekly brings the news that Starz has put into development a TV series called The Continental, named after the lavish hotel that assassins in the John Wick universe use as a base of operations. The Continental will be set in a "hyper-real" version of Los Angeles, which puts the show on the opposite coast of the movies (which primarily take place in New York City, but took a jaunt overseas in Chapter 2).
There's no word yet on whether star Keanu Reeves (who is listed as a producer on The Continental) will pop in to reprise his role as John Wick, or whether Ian McShane, who plays Winston, the owner/operator of the assassin hotel in the movies, will return either. Of course, McShane is currently starring on American Gods, another Starz series, so one would assume that if he was to be involved here, the network could work out the logistics of his production schedule. But as far as I recall from the movies, Winston only owns the New York hotel in the franchise, so I'm not sure if he'd have involvement in a Los Angeles location or not.
Interestingly, Derek Kolstad – who wrote both movies and is working on the script for a third – isn't mentioned anywhere in this report about the show. Instead, Chris Collins (Sons of Anarchy, The Wire) has been tapped to write the show and serve as its showrunner. But the series won't be operating completely without the creative talent that brought the films to life. The show's pilot will be directed by Chad Stahelski, a former stuntman who co-directed the original John Wick and helmed the improved sequel John Wick: Chapter 2 on his own.
As for when this show might take place on the timeline established by the movies, it seems like the most likely option would be that this is a prequel that further builds out the movies' unique universe. Last year, Stahelski told us:
We basically almost have a prequel written, but we'd save that for other aspects of the property. Lionsgate is very interested in doing a John Wick TV show, and that seems very appealing to us, to give those creative ideas to that entity, because I think in TV you could really expand on what that is, and greater than we could in just a two-hour film. We'd like to wrap-up the story we're telling now [in the movies] and maybe save all our prequel ideas and impossible task ideas for that medium.
Remember, this series doesn't have an official green light yet, but we'll definitely let you know if it graduates out of the development phase and into an even more tangible thing to get excited about.