'Supergirl' Producer Says Hiatus Was No Big Deal, Offers 'Titans' Update [TCA 2018]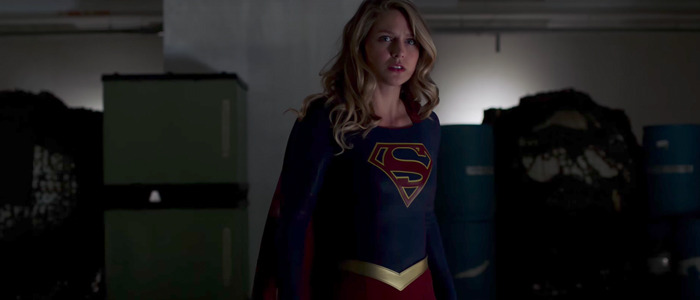 Earlier this week, TV Line reported that Supergirl would air four episodes from January 15 through February 5, then take a hiatus while Legends of Tomorrow takes the timeslot on February 12. Supergirl would then return April 16 and air through June 18. The CW president Mark Pedowitz told TV Line that the production delay had nothing to do with producer Andrew Kreisberg being fired for sexual harassment. /Film spoke with producer Sarah Schechter after a TCA panel for her ABC show Deception. She assured us that the hiatus was no big deal.
"It was like nothing," Schechter said. "It was great for everyone because it was just a little break before Christmas. That is an incredible cast and incredible crew, and we're really excited about the back half of the season and all the things we have planned. I think you saw Mon-El's costume. That dropped with Chris Wood looking awesome. That was planned and fine."
As for Kreisberg's removal, Schechter said it was just back to business as usual. "Everyone just put their head down and are just excited to work," she said.
As part of Team Berlanti, Schechter is also a producer on the Titans series, a streaming series based on Teen Titans. Brenton Thwaites stars as Dick Grayson/Nightwing.
"We are in production," Schechter said. "We are just wrapping up the pilot and we are straight to series, so we'll just keep going. I don't have the release date yet."
Since Titans is streaming, you can expect something different from the DC shows on The CW.
"What [director] Brad Anderson is doing is phenomenal," Schechter said. "It is so cool.It is so different from anything else we've been involved in and I think people are going to lose their minds. It's been a fun one."
Akiva Goldsman wrote and produces Titans. Yes, he wrote some maligned Batman movies, but also produced acclaimed TV series like Fringe and Star Trek: Discovery.
"Akiva has done television and film forever," Schechter said. "He was on Fringe. I've known Akiva forever and he has been passionate about Titans for over a decade. He loves these characters. We're just lucky that he's such a talented television producer and writer. Not only has he written a lot of television but he produced Underground which was an incredible show. He's just a lot of fun to work with and so is Geoff Johns. Akiva, Greg Berlanti, Greg Rucka, it's a real murderer's row of talented comic book writers."
Titans will premiere on DC's upcoming streaming service. Supergirl returns January 15 and The Flash returns January 16.