Disney World Guests Can Now Purchase Additional FastPass Reservations...If They're Rich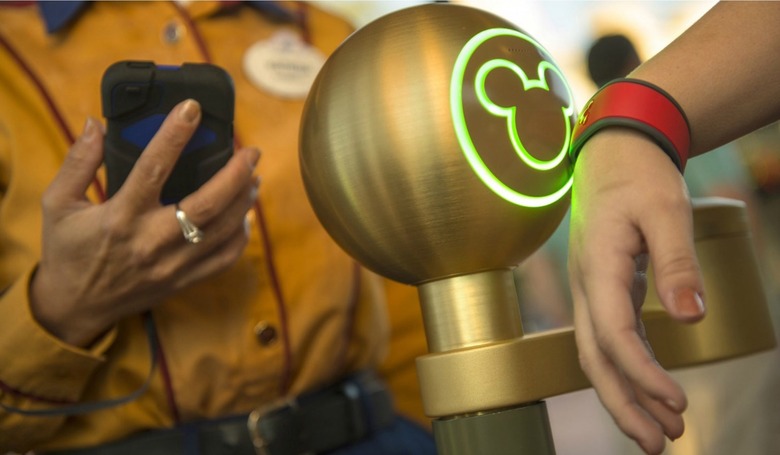 Walt Disney World Resort is testing a new program that will give higher level hotel guests the option to purchase additional FastPass reservations, which signals a huge change to Disney's theme park system. Is this a good thing? Certainly if you have the large disposable income required to stay on the Club Level at one of the couple the Walt Disney World Deluxe Resorts, but it creates a class system that puts average Disney World guests at a disadvantage.
Beginning January 12, 2018, Disney World Resort guests staying on the club level at Disney's Polynesian Village Resort's bungalows and at the Copper Creek Villa Cabins at Disney's Wilderness Lodge will have the ability to purchase three more FastPass+ reservations to use on a given day, if they so choose.
To qualify for the three extra fastpasses, the guests must purchase a three-day or longer theme park ticket or an annual pass. The cost of the extra three Fastpass reservations is $50 plus tax per guest per day. These guests could book the Fastpasses up to 90 days in advance, but not repeat the same FastPass+ attraction during a single day. And if you have the Park Hopper option on your tickets (and why wouldn't someone in club level not have park hopper tickets?), you can make the extra three selections in more than one theme park.
The promotion also includes preferred viewing locations for nighttime spectaculars, one per day, including Happily Ever After at the Magic Kingdom park, Illuminations: Reflections of Earth at Epcot, Fantasmic! at Disney's Hollywood Studios, and Rivers of Light at Disney's Animal Kingdom Park.
This signals a change in strategy for Walt Disney Parks and Resorts, who have refused to sell a skip-the-line option like Universal Studios theme parks. Right now at Disney World Resort parks, you are able to reserve a FastPass+ time for three attractions during the day, and after checking into that third attraction, request an additional fastpass time (if available that late in the day). Skipping three of the big lines is a tremendous feature for park guests, but it also means you'll be waiting in line for much of the remainder of your time in the parks.
Disney Parks has always offered VIP tour packages, which have afforded very affluent guests the oppurtinuty to skip the lines. But hiring a VIP Tour Guide for $315/hour for a minimum of six hours (thats nearly $2,000 not including the cost of tickets for just half-the-day) is not something that many guests even consider as an option, and not comparable to the Universal Studios' Express ticket that costs roughly double the normal ticket price. So it's not like Disney hasn't offered premium experiences for rich or famous guests in the past, but it seems like pricing this add on at just $50 is a big change in direction.
Of course, staying Club Level at Disney's Polynesian Village Resort is very expensive, with rates starting at $700 per night and getting much more costly than that. Upon arriving at the resort, the club level cast members will escort you up to the club level floor, allowing guests to avoid lines at check-in. Before and while at the resort, Club Level guests get a level of unmatched personalized service, as well as access to an incredible exclusive club level lounge that offers a variety of complimentary refreshments and food (and oftentimes a fantastic view of the nightly fireworks show), and amenities such as evening turndown service with chocolates, free robes to use, extra toiletries, and a DVD player in each club level room.  It also offers exclusive experiences like the Sunrise Safari VIP safari tour at Disney's Animal Kingdom Lodge.
This is only a test pilot program and Disney may decide not to keep this active after their initial findings, although one would assume that those with money to stay in the very expensive club level accomidations would jump at the oppurtinity to avoid even more lines in the parks. And if it is sucessful, we could likely see this extend to the new five star Disney resort being planned for Disneyland.