Marvel's 'Black Widow' Movie Is Finally Moving Forward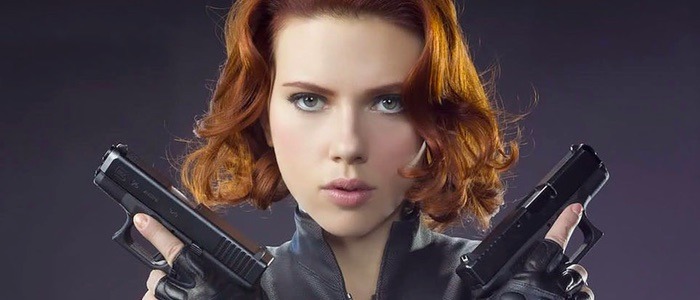 We may receive a commission on purchases made from links.
It's finally happening: the MCU is moving ahead with a solo Black Widow movie. Marvel Studios has hired Jac Schaeffer to write the script for the Scarlett Johansson-starring film – a film that fans have been talking about for a very long time.
After years of hemming and hawing over whether or not a stand-alone Black Widow film would grace the MCU, Marvel is finally making it happen. Variety reports that up-and-coming writer Jac Schaeffer has been hired to pen the script for the Scarlett Johansson film. Schaeffer wrote an alien invasion script called The Shower that ended up on The Black List and caught the eye of Anne Hathaway. Hathway then hired Schaeffer to write Nasty Women, a female-centric remake of Dirty Rotten Scoundrels. Now, Schaeffer has apparently joined the MCU.
This is exciting news. Marvel has been promising a Black Widow movie for years now, yet time and time again, the word from Marvel was that the timing wasn't right. In 2016, Marvel Studios President Kevin Feige said that Marvel was "committing" to a Black Widow movie. Early last year, Johansson repeated the story about the fate of the film being a matter of timing:
"I've talked to Kevin Feige about it. We're creatively really compatible. I think we both agree that the character is right for a standalone, it's just a case of timing at this point for both Marvel and myself. Marvel has a really huge roster. They're looking four years ahead. I also have a lot of things that I want to do. If I did it, I would dedicate myself completely to making it amazing. It would have to be the best version that movie could possibly be. Otherwise, I would never do it."
Now, it seems the timing is finally right. Any doubt in a female-driven superhero being a success was shattered last year when Wonder Woman proved to be a critical and box office hit. The question now one has to ask is: what will a Black Widow standalone film look like? As exciting as this news is, it comes tinged with a sense that Marvel perhaps waited just a little too long. Johansson has played this character in six different films now, which has, in a sense, exhausted a lot of potential solo stories.
The obvious answer might be to turn Black Widow into a spy film, but that possibly runs the risk of coming off like a clone of the recent female-driven spy film Atomic Blonde or the upcoming Jennifer Lawrence movie Red Sparrow. A recent Black Widow comic by writer Mark Waid and artist Chris Samnee features a stripped-down spy story that could serve as a great blueprint for the solo film, should that be the direction Marvel wants to go.
At the very least, this news seems to confirm that Black Widow will survive Avengers: Infinity War. Unless this turns out to be some sort of prequel/origin story. Obviously, things are still up in the air right now. Schaeffer still needs to turn in her script, which will no doubt lead to rewrites, as almost every Hollywood film does, and then a director has to be hired. For now, though, Marvel is off to a good start: hiring a female writer to pen the Black Widow script is the right move, and hopefully a female director will end up behind the camera.