John Williams Will Score 'Star Wars: Episode 9'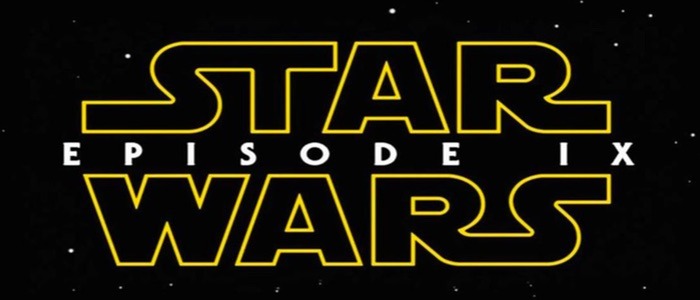 John Williams, who has provided iconic music for every Star Wars film (save Rogue One, which nonetheless used his themes), is all but confirmed to score Star Wars: Episode 9. You know this, I know this, Williams knows this. A new interview with the master composer has Williams confirming that he would very much like to finish out the new trilogy, and that he made this known to director J.J. Abrams. It's not a firm confirmation, but we can just go ahead and assume that John Williams will provide the Episode 9 score.
Will John Williams pick up his conducting baton one more time for the Star Wars universe, and compose the Star Wars: Episode 9 score? Yes, that's probably going to happen. While Williams is not officially signed on yet, the composer told Variety that he told Episode IX director J.J. Abrams that he will score the film next year. "I would very much like to complete that," Williams says. In other words, it's all but a done deal. Unless for some utterly bizarre reason J.J. Abrams decides to tell Williams he doesn't want his music, or unless, heaven forbid, Williams passes away before he gets the chance, you can expect John Williams to provide another triumphant Star Wars score.
Williams still has it. The phenomenal soundtrack composer has composed at least 119 movie scores in his long career, and he shows know sign of slowing down. In 2017, Williams provided scores for The Post and Star Wars: The Last Jedi, and while you might expect a composer with such a huge body of work to maybe start phoning it in after a while, Williams continues to hit his compositions out of the park. The Last Jedi soundtrack alone was one of the most interesting Star Wars scores to date. As a recent piece in The New Yorker stressed, "Scholars like [Frank]Lehman are exulting in "The Last Jedi" because the score is full of such echt-leitmotivic moments. Williams manipulates his library of themes with extreme dexterity, often touching on a familiar motif for just a couple of bars."
Williams will also be providing music for 2018's Star Wars Anthology film Solo: A Star Wars Story. While John Powell is composing the bulk of the score, Disney brought Williams on board to compose a specific Han Solo theme for the film. Here's what the composer said:
"The present plan is that I'm writing a theme for Han Solo, and John Powell is going to write the score, which he'll do brilliantly. His assignment is something I'm very happy about. What I will do is offer this to John, and to [director] Ron Howard, and if all parties are happy with it, then I will be happy. John [Powell] will complete the score. He will write all the rest of the themes and all of the other material, which I'm going to be very anxious to hear."
Solo: A Star Wars Story opens May 25, 2018. Star Wars: Episode IX opens December 20, 2019