Netflix's 'Dirty Money' Trailer Takes On Greed And Corruption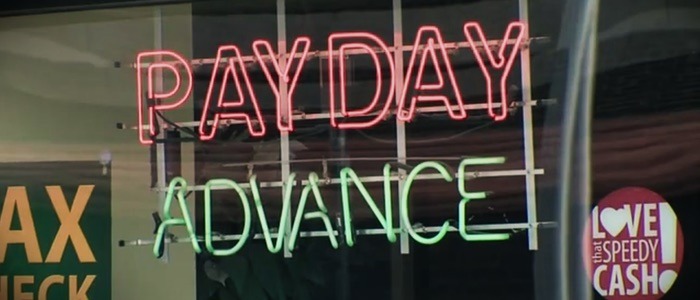 Corporate con artists and swindlers have a spotlight turned on them by Netflix's new documentary series Dirty Money. Documentary filmmaking machine Alex Gibney and others helm six episodes that tackle corporate greed and corruption and the depressing reality that is the modern world as we know it. The exciting Dirty Money trailer awaits you below.
Netflix is at it yet again. In their never-ending quest to produce all the content at all the times, the streaming giant has unleashed a trailer for Dirty Money, an exciting-looking new investigative series that provides an "up-close and personal view into untold stories of scandal and corruption in the world of business." Subjects include VW, Big Pharma, HSBC, Trump INC, and many more. Watch the Dirty Money trailer below.
Dirty Money Trailer 
This is one thrilling trailer; Netflix really knows how to sell a documentary. I've seen trailers for action movies that aren't as pulse-pounding as this thing. Dirty Money features an entire line-up of documentary filmmakers, including Academy Award-winning director Alex Gibney, Jesse Moss, Erin Lee Carr, Kristi Jacobson, Brian McGinn and Fisher Stevens.
Here's a breakdown of the episodes:
HARD NOx (Directed by Alex Gibney) – Gibney reveals shocking new details about VW's corporate deceit, and exposes the unholy alliance between governments and automakers that allowed the automaker to put tens of thousands of lives at risk — all for the sake of a $500 part.
PAYDAY (Directed by Jesse Moss) – Targeting unsuspecting Americans, a group of payday lenders made millions off small loans with undisclosed charges, inflated interest rates and incomprehensible rules. But the way the laws are written, is that a crime or just business?
DRUG SHORT (Directed by Erin Lee Carr) – Wall Street short-sellers expose a scam that regulators overlook: how Big Pharma gouges patients in need of life-saving drugs.
CARTEL BANK (Directed by Kristi Jacobson) – For decades, HSBC, one of the world's largest banks, laundered hundreds of millions of dollars for Mexican drug cartels. Senator Elizabeth Warren, dogged journalists and prosecutors try to hold the bankers to account. But will they be judged "too big to jail?"
THE MAPLE SYRUP HEIST (Directed by Brian McGinn) – In Canada, maple syrup is worth more than oil. When $20 million of syrup goes missing, the trail leads back to an epic battle between cartels and the little guy.
THE CONFIDENCE MAN (Directed by Fisher Stevens) – A rollicking profile of the rise and reign of TRUMP Inc. Weaving together a tapestry of tales in real estate booms and busts, Stevens lays out how Donald Trump's business career transformed from epic failures into a consummate branding machine that propelled him into office.