'Teen Titans Go! To The Movies' Trailer: The Satirical Superhero Show Gets Its Own Movie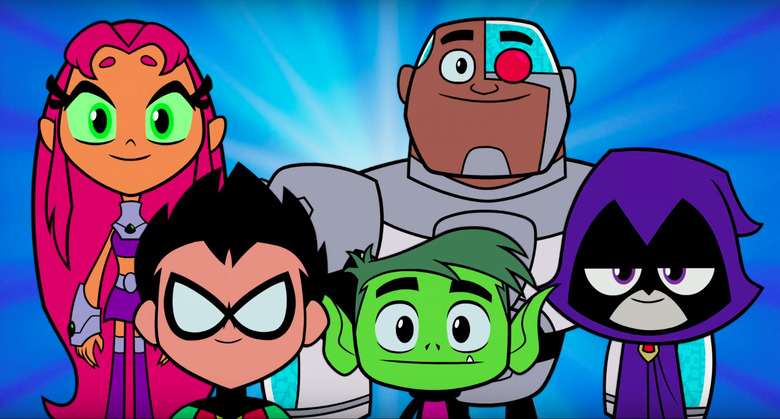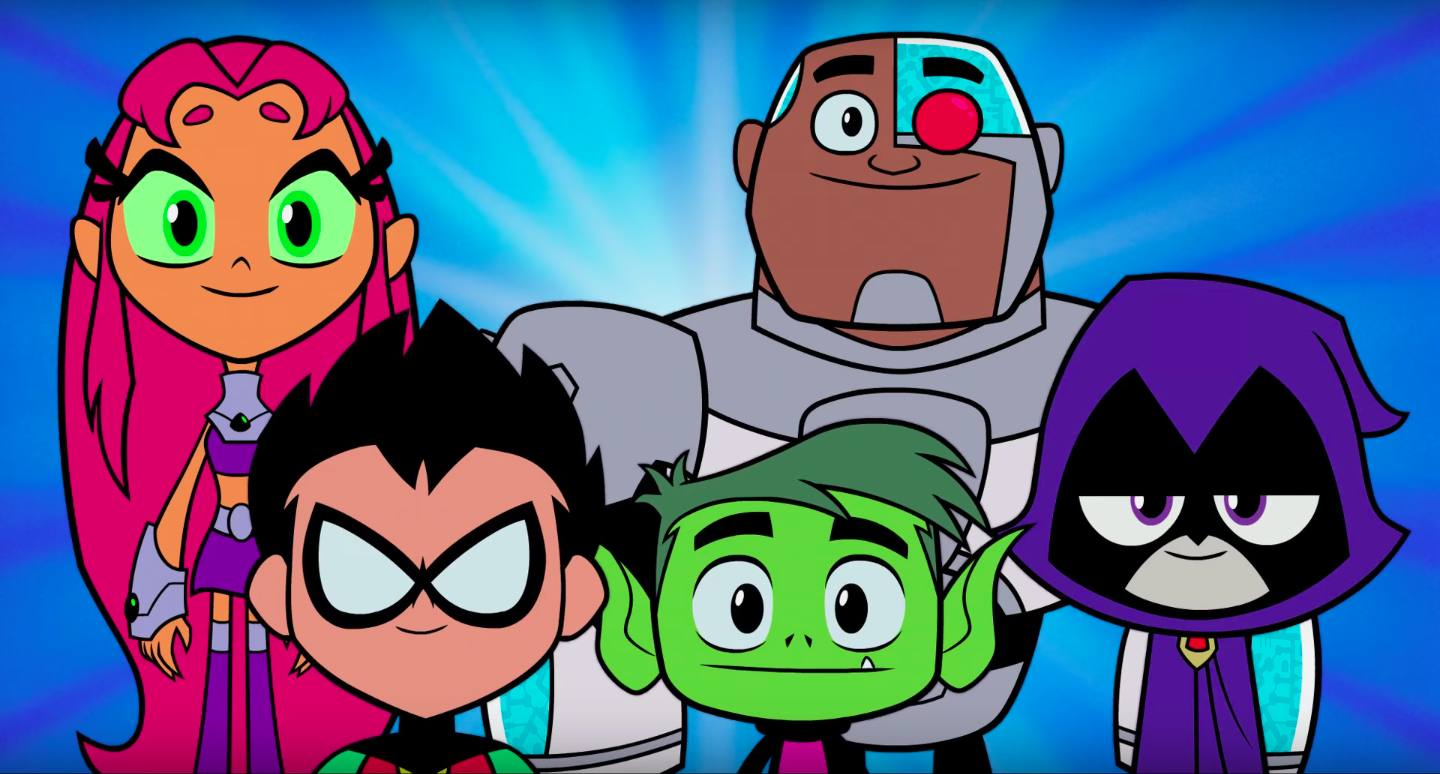 Finally, a Teen Titans movie. Except er, it's Teen Titans Go! And there's a 15-second fart joke that takes up one-third of this trailer. And they all have their own customized Wonder Woman costumes.
I guess that's the price us long-suffering Teen Titans fans have to pay to see Robin, Starfire, Cyborg, Raven, and Beast Boy in their original team incarnation on the big screen. How did such a good, character-centric animated series build a legacy that resulted in people seeing this team for the first time as these hyperactive caricatures? Anyways, here's the trailer for the Teen Titans Go! To The Movies feature film.
Teen Titans Go To The Movies Trailer
There's not much to say about the Teen Titans Go! To The Movies trailer: they team cracks a bunch of self-aware jokes about how great Wonder Woman is (which I appreciate) and how silly it is that Aquaman is getting his own solo movie. But buried between that is a big fart joke in the center of a battle scene — which fits in with the satirical tone of the show, and its winking Lego Movie-style brand of irreverent humor. It's for the kids, ya know?
The fact that Teen Titans Go! is so heavily catered to kids with short attention spans presents the biggest problem with it being a full-length feature film. The Cartoon Network series — which spun off from the much more serious show that deserves its own movie adaptation, Teen Titans — is comprised of brief, chaotic episodes that last no more than 15 minutes. USA Today, which premiered the trailer, reported that the film overcame this problem with the help of its big guest stars like Kristen Bell and Will Arnett, a regular in the animated superhero movie world. USA Today writes:
Going from 15-minute episodes to a full-length film also means bigger musical numbers and A-list guest stars like Kristen Bell, who voices superhero filmmaker du jour Jade Wilson. The Frozen star wanted to dive into the Teen Titans landscape because the core team has "such an amusing take on superheroes," she says. "They're funny, irreverent and delightful to watch. And much like the Teen Titans themselves, I thought they deserved their own movie."
The voice actors who have voiced the characters since the days of the first Teen Titans in 2003, Scott Menville (Robin),  Hynden Walch (Starfire), Tara Strong (Raven), Khary Payon (Cyborg), and Greg Cipes (Beast Boy), all reprise their roles for the movie.
As for the story...does it really matter? We don't find out much of it in this trailer, but USA Today says that it follows the team as they try to make it big in Hollywood, but their dreams are interrupted by Robin's supervillain arch nemesis, Slade (Arnett). Here's the official synopsis:
A villain's maniacal plan for world domination sidetracks five teenage superheroes who dream of Hollywood stardom.
Teen Titans Go! To The Movies hits theaters on August 3, 2018.