MoviePass Surpasses 1.5 Million Subscribers, Adds 500,000 In Last 30 Days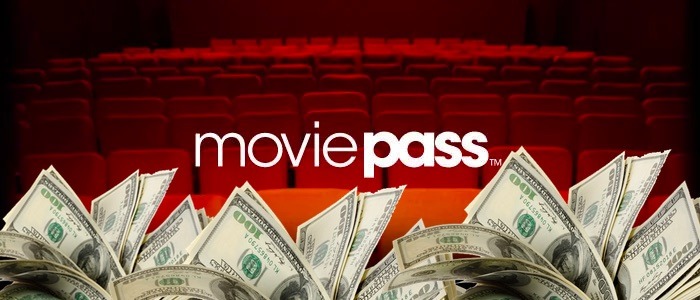 The increasingly popular movie subscription service MoviePass just got a whole lot more popular: they've surpassed 1.5 million subscribers, some of whom actually received their member cards! After a slightly bumpy start, it looks like MoviePass is truly taking off, enabling movie goers to take in more movies for less cost. More about the latest MoviePass subscriptions below.
Did you get a MoviePass subscription over the holidays? I'm pretty sure approximately one hundred different people personally told me they did, and that must be true, because the service just announced it's surpassed 1.5 million subscribers. This news comes less than 30 days after MoviePass announced its milestone of 1 million subscribers. In other words, it's good to be MoviePass.
The movie subscription service hasn't had a smooth road to reach these impressive numbers. The service had existed since 2011, first using an awkward voucher system, then updating to an app and a prepaid card. The service truly took off in 2017, when the price was lowered from a $15 a month with two movies per month plan to a $9.95 per month with unlimited films plan. This move caused sales of MoviePass to skyrocket, and also lead to some major pushback from theater chains, including AMC, who weren't happy about the whole endeavor.
Other problems involved subscribers complaining about a general lack of customer service, coupled with a lengthy delay to receive their member cards. The company admitted they were unprepared and overwhelmed by the rush of orders after slashing their prices, which resulted in the customer service breakdown. While there are still no doubt some speedbumps to get over, MoviePass has come out on top, with more and more subscribers signing up to see a movie every day of the month for the $9.95 subscription fee.
"MoviePass is attracting people back to the movie theaters by lowering their cost, which we believe is transformational for the industry," said Ted Farnsworth, Chairman and Chief Executive Officer of Helios and Matheson Analytics Inc., who own MoviePass. "We believe the data MoviePass collects from these million and a half movie-goers will become an important asset to our partners and the future of the movie industry."
Mitch Lowe, Chief Executive Officer of MoviePass, added: "Based on the dramatic increase in the number of MoviePass subscribers over such a short period of time, we believe MoviePass will continue to grow its subscriber base significantly. We're giving people a reason to go back to the movie theaters and they're going in droves. With awards season here, we hope we can make Hollywood and exhibitors very happy by filling seats with eager audiences."
Movie theaters continue to struggle with attracting more attendees – a recent report revealed that 2017's movie ticket sales were the lowest in 25 years. While I'd personally argue that the key to making movie theaters more attractive would be to both release better movies and also crack down on people who refuse to turn off their damn cell phones, it seems the real secret to get people back to the movies is to offer them a deal too good to pass up. One movie a day, every day, for $9.95 a month might just be that very deal.