Sequel Bits: 'Pacific Rim Uprising', 'Journey 3', 'Maleficent 2', 'Expendables 4' And More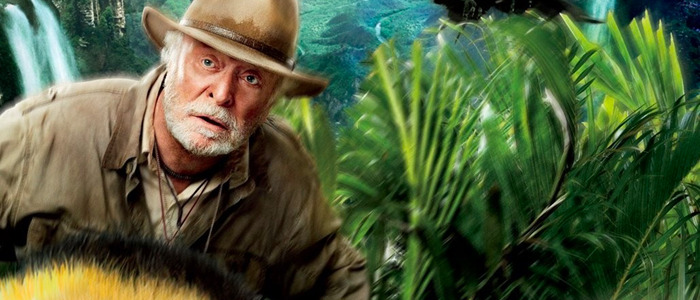 In this edition of sequel bits
Guillermo del Toro's involvement with Pacific Rim 2
The Rock says there are no plans for another Journey movie
Maleficent 2 begins shooting this spring
Is Expendables 4 still happening?
The Big Sick 2 a possibility?
How J.K. Rowling helped Jude Law become Hot Dumbledore
One of the best things the original Pacific Rim had going for it was the presence of director Guillermo del Toro, which makes the del Toro-less Pacific Rim: Uprising a little less exciting. So how much involvement with Pacific Rim 2 does del Toro have? The director says he helped pick new director Steven DeKnight, and then went off to helm The Shape of Water. Here's what the filmmaker told KCWR:
"I prepped my version of Pacific Rim 2. I developed the screenplay, I storyboarded the creatures and the robots on that, and then that suspension of six months ... I left, and helped select the new director, and that's about it."
Will Pacific Rim: Uprising maintain some of that del Toro magic? We'll find out when the film hits theaters March 23, 2018.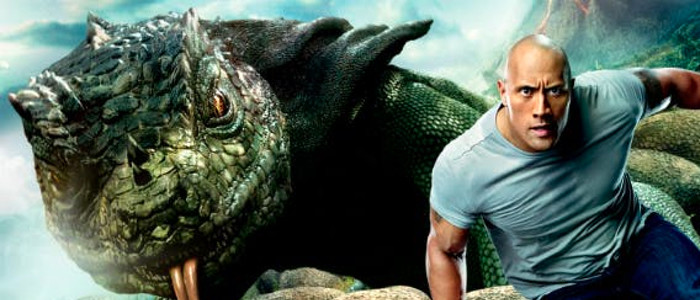 Did you know there were two films in the Journey franchise? I sure as hell didn't! But there were: 2008's Journey to the Center of the Earth and Journey 2: The Mysterious Island. I doubt a lot of people remember these movies, but someone, somewhere out there asked star Dwayne "The Rock" Johnson if there would be a third Journey film in the series. Alas, the Rock had to break Journey fan hearts by saying the franchise was likely dead. Don't stop believin'.
Hey big man, good to see you asked dad's permission to use his account. Unfortunately, I have no plans to make another Journey movie. My goal to make Jules Verne's "From the Earth to the Moon" became a real challenge to crack creatively. Thx for being such a cool fan. 🤙🏾👊🏾 https://t.co/9PQeCMBIAR

— Dwayne Johnson (@TheRock) January 3, 2018
Disney launched their latest on-going wave of live-action remakes of their classic animated films with Maleficent, which featured Angelina Jolie as the evil witch from Sleeping Beauty. The film was a hit, and a sequel got the greenlight, but so far there's been very little word about it. Until now! Movieweb confirms that Maleficent 2 will begin filming with Jolie this spring. Joachim Ronning, who helmed the abysmal Pirates of the Caribbean: Dead Men Tell No Tales, is behind the camera for the sequel, which will begin production in London on April 16.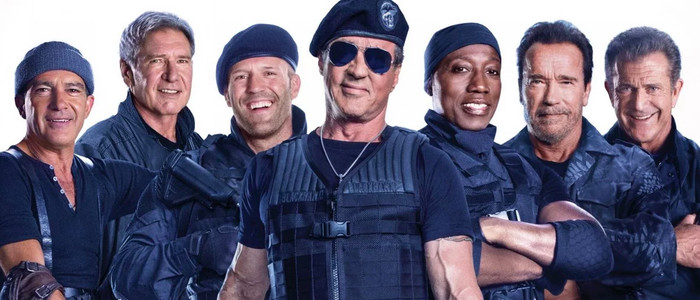 What's going on with Expendables 4? Does anyone care? Is this thing on? The testosterone-filled action franchise, which brought together classic '80s movie action stars and proceeded to have them stand around waiting for something to do, felt like it closed the book with Expendables 3, but there might be some juice left in the series. Sylvester Stallone, the figurehead of the franchise, posted something on social media that could be hinting at yet another Expendables film. Or it could just be Stallone showing off some old pics of his chiseled physique. Stallone wrote, "Time to try to get back into action movie shape! Even though it's almost an impossible dream you just got to keep going forward. You're only as old as you feel. The brain is a muscle that should never ever stop being worked out!" The actor could, of course, be referring to his part in Creed 2, but since Creed made it clear that Stallone's Rocky is no longer an action hero, there's a chance this might be hinting at something else.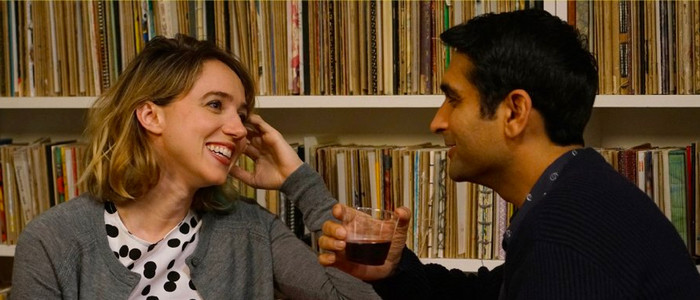 Since The Big Sick was inspired by the real-life love story between and Emily Gordon, and the couple are still going strong, there's an opportunity for a potential Big Sick 2. Speaking with Variety, Nanjiani and Gordon said that a Big Sick sequel isn't out of the realm of possibility. "Yesterday, some of the people involved, I won't say who, were saying, 'You guys need to do something about this,'" said Nanjiani. "That's really the first serious conversations that anybody's had with us." Nanjiani then added: "Sequels to comedies are tough. It's tough because they repeat the formula and then it fails. So we'd have to have a different story — the same people, different story." Gordon said: "We need to take a little bit of a break from telling such a personal story." In other words, there are no Big Sick 2 plans at the moment, but don't rule the sequel out yet.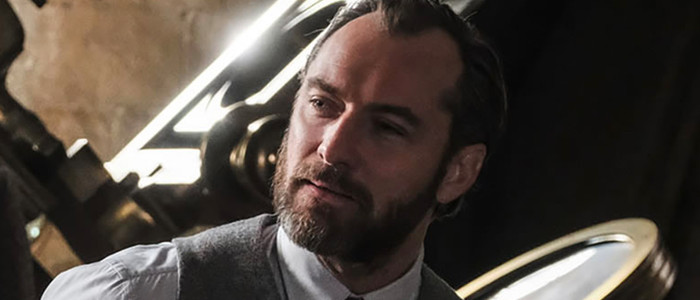 If there's one thing the Fantastic Beasts sequel Fantastic Beasts: The Crimes of Grindelwald has going for it, it's the presence of Jude Law as Hot Dumbledore – a younger version of the famous wizard, only hotter. When it came time for Law to prepare for the part, he got some help from Dumbledore's creator: J.K. Rowling. Law told ET (the entertainment news magazine, not the friendly alien) that Rowling was a major help in finding the character:
"Do you know what I did? I sat in a room for an afternoon with J.K. Rowling, and I listened to her extraordinary words of wisdom. She was kind enough to share with me the whole backstory and her future hopes for this young character of Dumbledore and really that set me on the path. I just did what the writer said."
Fantastic Beasts: The Crimes of Grindelwald, starring Hot Dumbledore, opens November 16, 2018.